Meet the Recruiting Team
Recruiting's mission is to hire qualified, experienced and compassionate medics to serve our community. The team is made up of two full time in-house recruiters and 26 trained Ambassadors from Field and Communications. This dedicated team oversees all recruiting activity and management of full-cycle Civil Service hiring processes.  If you would like to speak with a recruiter please contact us!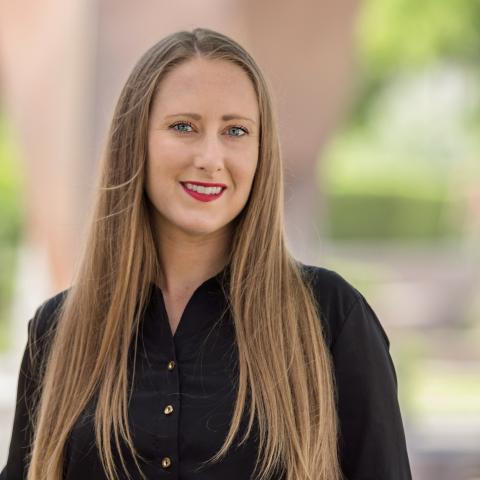 Acting Recruitment Program Manager
Ashley Avants
A Texan all her life, Ashley fell in love with Austin while studying communications at The University of Texas. After earning Bachelor's Degrees in Advertising and Public Relations Ashley began working for the City of Austin in 2008, joining Austin-Travis County EMS in 2019 where she now works to recruit the best medic candidates in the nation. 
Recruiting Ambassadors
In 2017, the Recruiting Ambassador Program was created to provide current Field and Communications medics the opportunity to assist the Recruiting Team with event coverage and travel, social media content generation, ride-along requests, hiring process promotion, and more. To date, we have 26 Recruiting Ambassadors that support recruiting efforts in addition to their regular duties.
Mark Bowman - Clinical Specialist – Field, 15 yrs with ATCEMS - COTA Track Medic Team, Blood Draw Technician, Car Seat Technician, Recruiting Ambassador Program
Jason Cantu - Captain - Field, 8 yrs with ATCEMS - Car Seat Technician, Blood Draw Technician, COTA Track Medic Team, Recruiting Ambassador Program
Chedrick Cheeks - Captain - Field, 20 yrs with ATCEMS - Motorcycle Medic Team, COTA Track Medic Team, Blood Draw Technician, Recruiting Ambassador Program
Craig Fairbrother - Clinical Specialist – Field, 19 yrs with ATCEMS - Community Health Program, Recruiting Ambassador Program
Noshin Ferdous - Medic - Communications, 5 yrs with ATCEMS - Recruiting Ambassador Program
Tyler Green - Clinical Specialist - Communications, 5 yrs with ATCEMS - Recruiting Ambassador Program
Jon Kalinowski - Clinical Specialist - Field, 5 yrs with ATCEMS - Car Seat Technician, Recruiting Ambassador Program
Christopher Kelter - Captain - Field, 5 yrs with ATCEMS - Tactical Team, Recruiting Ambassador Program
Cassi Lydon - Clinical Specialist – Field, 16 yrs with ATCEMS - PEER Support, Car Seat Technician, Recruiting Ambassador Program
Kenny Pailes - Clinical Specialist – Field, 8 yrs with ATCEMS - Recruiting Ambassador Program
Amber Price - Captain – Field, 18 yrs with ATCEMS - Community Health Program, PEER Support, Car Seat Technician, Recruiting Ambassador Program
Nate Rasmussen - Captain – Field, 12 yrs with ATCEMS - Continued Education, Recruiting Ambassador Program
Edwin Reyes - Clinical Specialist – Field, 15 yrs with ATCEMS - Ambus Driver, Recruiting Ambassador Program
Mike Sasser - Clinical Specialist – Field, 15 yrs with ATCEMS - Community Health Program, PEER Support, Academy Drivers Training Instructor, Blood Draw Technician, Bicycle Medic, Recruiting Ambassador Program
Leslie Stanford - Captain – Communications, 15 yrs with ATCEMS - Recruiting Ambassador Program
Selena Xie - Captain – Field, 9 yrs with ATCEMS - Car Seat Technician, Recruiting Ambassador Program