Why ATCEMS
Welcome to the Austin – Travis County EMS Recruiting website!
Are you looking for the career of a lifetime? If so, then you're in the right place.
Read through our website to find out more about our hiring process and get a glimpse of what your life as an ATCEMS medic could be. We are committed to not only bringing in qualified employees, but also providing them with a career to be proud of. We look forward to welcoming you into the ATCEMS family !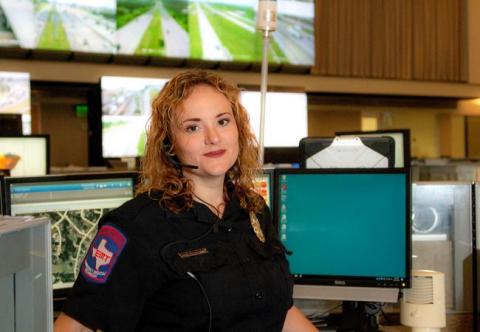 ABOUT ATCEMS
The Austin-Travis County community is highly diverse, innovative, and fully engaged. We are growing rapidly as the center of business, technology, entrepreneurial ventures, and entertainment. Serving such a dynamic community is exciting and requires hard work!
The members of Austin-Travis County EMS serve with pride. They are highly committed, motivated, intelligent, compassionate, empathetic, and resilient. In short, we are EMS-Strong. Our focus is to provide excellent care to anyone, anytime, anyplace and we do it by being great clinicians and client advocates.
We are looking for individuals who have a strong passion for medicine and who want to grow in their clinical practice. Austin-Travis County EMS meets our community's needs through an assortment of services such as field medical services on ambulances, paramedic response units, alternative transportation services, injury prevention and health education, community health paramedicine, homeless outreach, and street medicine.  If you are comfortable in your clinical practice, love to face challenging clinical cases, and want to take the next step in your career, we'd really like to meet you.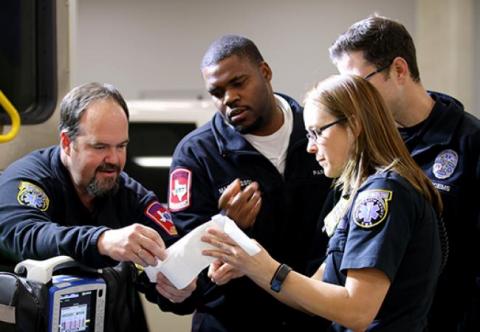 CULTURE
Austin is a culturally rich city from its citizens, art, music, and many great food options.  Austin-Travis County EMS attracts and hires individuals from all over the country.  We pride ourselves on providing a culture in which employees are encouraged to develop professionally and personally while being well compensated for their hard work and dedication. We are focused on caring for our patients, building and developing our medical practice, and achieving positive outcomes in our community.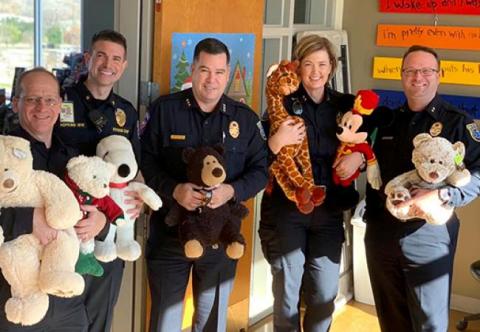 COMMUNITY
The mission of Austin-Travis County EMS (ATCEMS) is to provide excellent patient care to anyone, at any time, in any place. Austin-Travis County EMS is people driven. The people in an organization define it. Our expertise, professionalism, and compassion define us.  We are dedicated to community service, and we find honor in delivering care in a way that reflects our dedication to constant improvement and our responsiveness.
We exist to change the lives of the people we serve in positive ways and to help improve their situations. Our vision is to be valued as a collaborative healthcare provider, to decrease suffering, improve the health of the community, and save lives.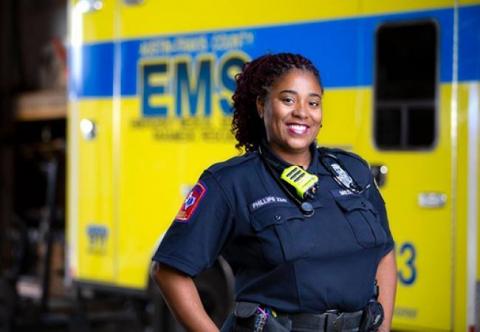 CAREERS
At ATCEMS, you'll begin your career with competitive pay and great benefits. Where you take it from there is up to you. We offer assignments in over 20 specialized teams across the department, and promotional exams provide additional opportunities for advancement up to the rank of Commander. With such a wide variety of career options, you can build your own path and love what you do. For more information about our specialized teams and to see how our organization is structured, check out the Careers page.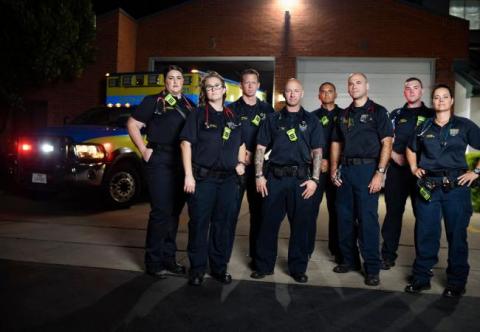 MEDIC TESTIMONIALS
We have a team of medical professionals with varied life and work experience who love serving the citizens of Austin.
To learn more about their stories and why they chose ATCEMS, visit our Medic Testimonials page.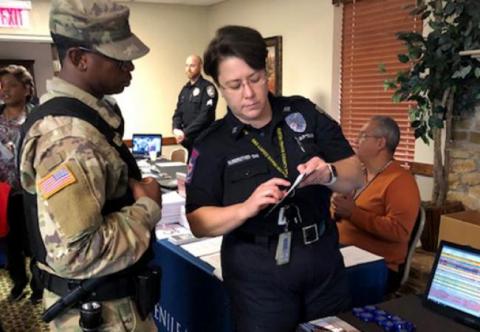 MILITARY
Austin-Travis County EMS is proud to employ United States Military veterans as well as reservists. We appreciate the service by members of the United States Military. Many of our medics have previously served in the Armed Forces, and some still serve in the Military Reserves. We foster the city's military preference during our hiring process by acknowledging your military time as experience and proving additional ranking points towards the Civil Service list. The City of Austin also provides 15 paid days of Military Leave annually to reservists and guardsmen to carry out military duties.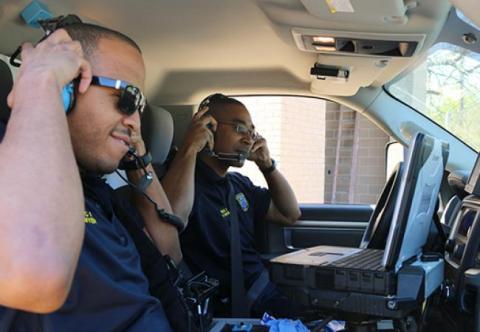 RIDER/OBSERVER PROGRAM
The ATCEMS Rider/Observer Program provides an opportunity for eligible citizens and prospective applicants to experience how components of the EMS department function and how medical care is managed in our system.
Eligible citizens and prospective applicants may request to participate in the Rider/Observer program for Field or Communications. Any citizen or applicant wishing to participate in the program must first complete a Rider/Observer Application. All applications will undergo a review/eligibility process which may include a criminal background search conducted by ATCEMS. You will be contacted by an EMS representative informing you if you are eligible or have been denied. If you are approved, you will be given instructions for the next steps to schedule your Rider/Observer appointment date and time. Applications are processed in the order they are received. Please allow up to 2 weeks for processing.