We Care for You
We all know the choice to pursue a career in Emergency Medical Services is an honorable one. We also know there are days and even long seasons where the things medics see, hear, and deal with begin taking a toll on minds and bodies. The Austin-Travis County EMS department's philosophy is that our people have three areas that impact their wellness: health, fitness, and well-being. Our goal is to provide the tools and support to ensure a positive impact on wellness.
Following the practice of providing tools that positively impact mental well-being, ATCEMS supplies our medics with cutting-edge equipment to positively impact their physical longevity and wellness, too. 
You care for the community. We care for you.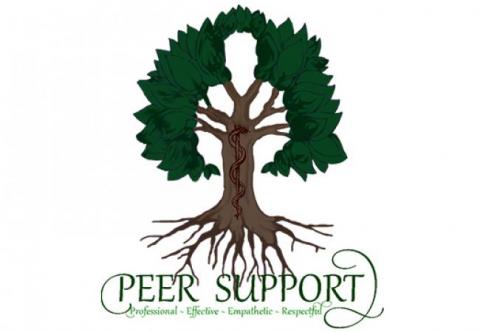 PEER SUPPORT TEAM
(Professional - Effective - Empathetic - Respectful)
The Austin Travis County EMS PEER Support Team was established in 2015. The mission of the team is to provide effective peer-to-peer interventions for employees in response to work-related stress, critical incidents and burnout. The PEER Support process has been proven to be highly valuable tool for helping first responders mitigate harmful stress responses that can manifest when the job becomes overwhelming.
The PEER Support Team is specifically trained to assist colleagues through active listening, problem-solving and educational techniques. They are also very in tune with the needs of their colleagues in the aftermath of a trauma, so they are especially ready to assist with the aftermath of such events.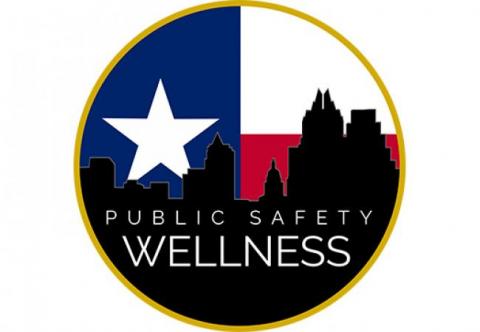 PUBLIC SAFETY WELLNESS
The City of Austin provides a Public Safety Wellness Center for our medics. The Wellness Program utilizes fitness, medical, mental health, and administrative professionals to improve lifelong wellness for first responders. This is achieved by maintaining a healthy balance of work and life that allows our medics to stay fit for duty as well as home life.
Some of their services include providing annual assessments, academy and incumbent fitness training/programming, interventions, and resources for first responders. Also housed at the Wellness Center is a team of staff psychologists.
Austin–Travis County EMS in partnership with Austin Fire Department has 2 full-time Staff Psychologists.  They play a key role during hiring processes and spend most of their professional time meeting individually with first responders and (in some cases) their significant others to provide counseling services. Broadly speaking, these sessions are designed to reinforce and enhance the innate resiliency of our employees, and help them minimize some of the negative effects of a career in public safety by strengthening effective coping skills, improving relationships, and reducing symptoms of depression, anxiety, post-traumatic stress, as well as sleep and substance abuse difficulties.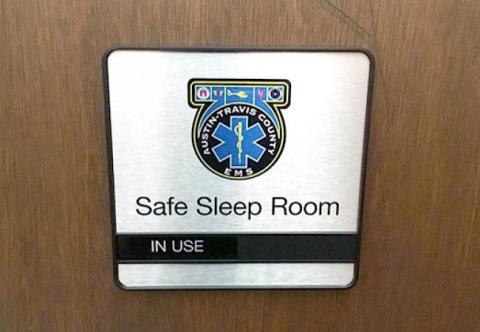 SLEEP ROOMS
As part of our continued commitment to employees' health and safety, and in an effort to combat fatigue and increase resilience, a Safe Sleep Room Initiative was implemented at five EMS stations within our system. These sleep rooms are dedicated for safe sleep use, separate from on-duty sleep quarters, and creates an area in the station that is designated as a safe sleep environment.
Signage is placed on the door to let co-workers know that a colleague is getting rest after a shift before having to drive home. The rooms have blackout shades, disabled call tones, a fan, and bedding to allow for a conducive sleep environment. Sleep Rooms are separate from bunk rooms and have been designed with a peaceful environment to allow for sound rest and rejuvenation.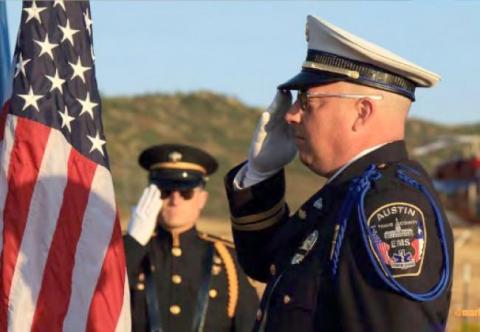 HONOR GUARD
The ATCEMS Honor Guard was founded in 2003 and has 20 active members today. The ATCEMS Honor Guard renders honors at memorial services of fallen public safety comrades, marches in parades, and performs opening ceremonies in such places as the Circuit of the Americas. While the events the Honor Guard performs are not always memorial, the Honor Guard's primary mission is to show honor and respect to our brothers and sisters in the public safety realm.
The Honor Guard stands ready to answer the call and if requested to render honors, will remain with the fallen from the time requested until their interment. The Honor Guard also supports and guides the family through steps to be taken for their loved one. The members of the Austin-Travis County EMS Honor Guard demonstrate the utmost professionalism when called and serve with honor, compassion, and dedication to the cause. The team's motto sums up this calling,
 "Sempiternus Honos et Respectus"   "Everlasting Honor and Respect"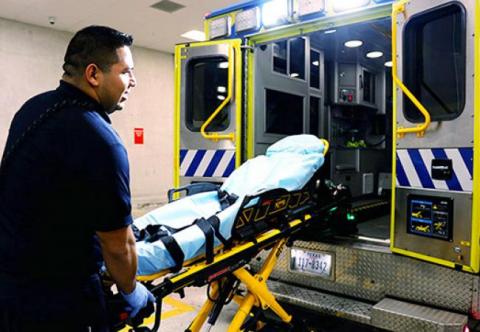 SAFER VEHICLES
Our Field medics are tasked to provide medical services in a motorized vehicle. Our department has done its due diligence to ask our medics how this can be done safely and efficiently, and then heeded their response. As a result, safer ambulance units were custom-built and have been proven successful in the field. Read more about our new ambulance features below.
Read More

These units are built by Road Rescue on a Dodge 5500 RAM chassis.  It is an all-aluminum patient compartment.  This increases the safety of the unit's stopping ability and weight distribution.
Stryker-Power Loads are outfitted in all new ambulances. Medics face significant risk of developing musculoskeletal injuries through daily routine calls involving lifting and moving of patients. The Power Loader is an innovative battery-powered hydraulic system that raises and lowers patients weighing up to 700 pounds with the touch of a button. Its ergonomically designed system provides superior care and safety by supporting the stretcher throughout the loading and unloading process.
More intersection emergency lights increase visibility of the nose of the ambulance entering an intersection.
Added lights to the hood near the windshield to fill the void of no lights between the bumper and upper portion of the module.
Cameras on each front fender facing back along the side of the unit to provide increased visibility of the area around the unit. Cameras automatically come on with each turn signal; when you put on your right or left hand turn signal the video screen will show that respective side of the ambulance.  When the unit is put in reverse the video screen on the dash shows the backup camera.
A Monitor screen allows driver to observe patient compartment operations.
The cool bar has 45 degree white lights on each side that flash while you are responding to a call, for increased visibility upon entering intersections.  These lights become solid white lights when the left or right scene lights are turned on.  With these cool bar white lights becoming solid white light you will have more white light visibility off the front side of the ambulance to locate addresses or illuminate the scene.  When the unit is placed in reverse all the scene lights, including all the side lights and the diagonal white lights on the cool bar will come on.  With this illumination,  medics have more visibility at night of not only the rear area of the unit, but the sides and front fender areas while backing up.
The patient compartment design had numerous things in mind in the creation stages; the top priority was crew and patient safety. The attendant seat allows for easy reach of all necessary supplies and equipment to treat a patient. The Zoll monitor is secured on the top with a slide out tray for the ePCR, an IV drawer, and medication drawer with the sharps container and trash within reach.
The attendant can be seated and secure during all aspects of patient care during transport. The attendant seat has levers that allows you to rotate the seat, move the seat toward or away from the patient, and slide forward and back on a track.  The attendant seat can be rotated and placed forward facing to allow for comfort and safety.
Switches have been placed within reach of all the seats in the back.  If medics are working from the attendant seat, they will be able to buzz their partner and adjust the lights without getting out of the seat. 
Liquid springs – new units have a new rear suspension system called liquid springs.  Instead of a pneumatic or air ride suspension, this uses hydraulics. The ride is much smoother, quieter, and there is more stability of the back end while driving.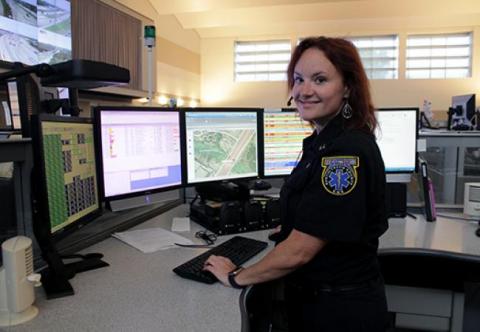 ATCEMS EQUIPMENT
Austin-Travis County EMS provides equipment to our medics to keep them safe and well on the job:
Bunker Gear
Ballistic Vest
Stryker-Load Cot on all Ambulances
Lift desks for Communications Medics
You can also get an inside look at EMS Station 33 along with some of our equipment and vehicles.