- to
Event/Tree Information Page - see the "tree lighting ceremony section"
5:15 pm    Pre-event Music by the Austin Civic Wind Ensemble 
6:00 pm    Tree Lighting Ceremony.  Featuring local entertainment, food, and live music. 
Carpool to the event or take Cap Metro (trip planner).
Parking: Free parking first-come first-served.  Watch official social media accounts for information in case of inclement weather.
Polo Field
on the south side of Zilker Park
fills quickly typically around 5:30 - 5:45 pm
expect delays if arriving close to the event start time
Stratford Rock Area
north of Barton Springs Road, take northbound Stratford Drive
about a 5 minute walk along the great lawn, use the cross walk to the tree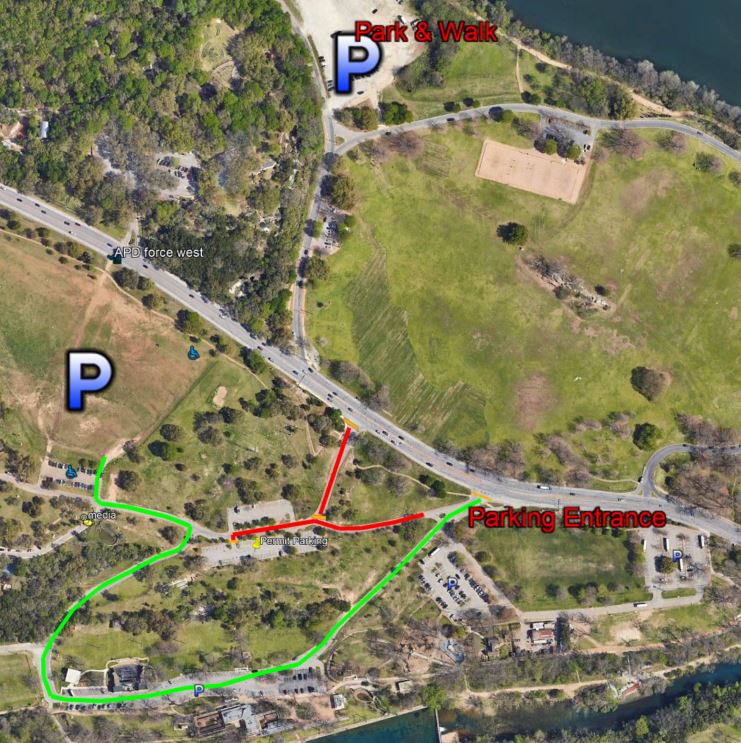 PROHIBITED ITEMS/ACTIONS: 
Alcohol and vending at the park are prohibited without permits from Austin Parks and Recreation.
Amplified sound is not allowed without a permit.
Drones may not be flown around critical utility infrastructure, and a drone operator may not operate a drone on parkland without a permit.
Zilker Metropolitan Park - Moontower
2100 Barton Springs Road
Austin, TX 78704
United States