Ernest Mae Miller, known most often as Ernie, was born on February 7, 1927 in Austin, Texas and is the granddaughter of L.C. Anderson. 
Musically gifted from the beginning, Miller began playing the piano by ear after listening to her grandmother's records on the family victrola and was discovered to be musically gifted by the age of five and took lessons from a teacher in Waco. 
Once she began high school, where there was no need for a piano player, she shifted to the saxophone. She also got the chance to see live performances of Count Basie, Duke Ellington, and others when they were touring in Austin.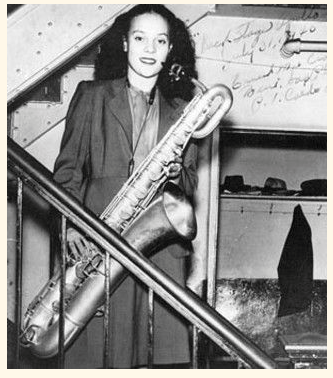 Photo from Photo from 'Take-Off: American All-Girl Bands During WWII'
She graduated from Anderson High School, named for her grandfather, in 1944 at age fourteen and attended Prairie View A & M University. There, she was invited to play the baritone saxophone with the Prairie View Co-Ed Jazz Band, one of several African American all-girl bands that were popular in the mid-1940s. 
She traveled with the sixteen-piece band and performed for servicemen at army camps and forts all over the United States. The Prairie View Co-Eds performed in Tuskegee, Alabama on the same show with Bob Hope, Vaughn Monroe, and Anita O'Day in New York City and at the Plantation Club in St. Louis with Billie Holliday.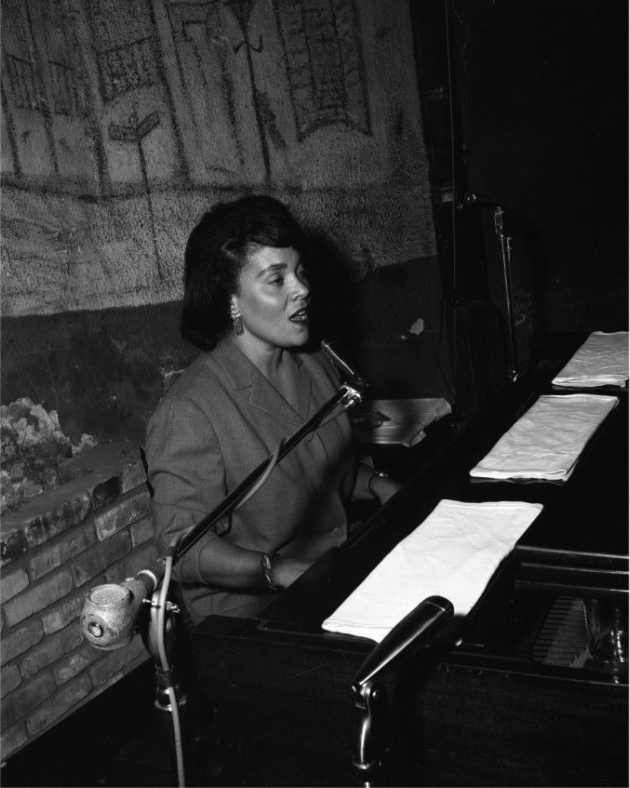 Photo courtesy of the Austin History Center
She began a solo career as a jazz pianist and vocalist after returning to Austin and performed in clubs like the Dinty Moore restaurant and bar, the New Orleans Club, the Flamingo Lounge, and the Jade Room as well as the Driskill Hotel, the Commodore Perry, the Hyatt Regency, and the Radisson. She recorded two live albums at the New Orleans club and showed her range in vocal styles on "At the New Orleans" where she showcased her Billie Holiday style vocals to swinging Dixieland. Janis Joplin lived in Austin during the peak of Miller's career and later covered "Little Girl Blue" from that album.
Ernest Mae Miller died at the age of 83 on December 9, 2010 after battling a long illness. She is buried in Oakwood Cemetery near her family.