Austin Parks and Recreation Bark Rangers Program
Bark Ranger Workshops
The health of Austin and Travis County residents and visitors is our highest priority. To prevent the spread of COVID-19 all Bark Ranger workshops are canceled through May 4. For the most recent information pertaining to closures and cancellations please visit the City of Austin's COVID-19 resource page. If you have Bark Ranger related questions please email Melissa Hand.
Mission:
The purpose of this program is to promote responsible use and enjoyment of city parks by citizens and their pets. Core environmental concepts are introduced including Leave No Trace Principles, Outdoor Safety for Pets, and Park Stewardship for Pet Owners. This program will directly support the park ranger's mission of promoting responsible recreation, cultivating stewardship, and conserving natural resources.  The program also directly supports Leave No Trace and Scoop the Poop initiatives.
Community Need:
This program provides a community need for information about responsible recreation in city parks with pets as well as being a fun activity that people of all ages and diverse backgrounds can take part in with their pet. This would be a unique program that is tailored specifically for park users and their pets that is not currently offered elsewhere in the state or city.
114 Bark Rangers Graduates and 488 Program Participants since Summer 2019.
Goals:
The goals of this program are:
1) to reduce the amount of pet waste/bagged pet waste left on trails and in parks;
2) reduce number of off-leash violations;
3) reduce pet /pet owner injuries and deaths due to improper safety measures; and
4) create pet owners as active and visible park stewards for outreach.
Don't Be an Off-Leash Offender
Keep recreation on the trails and in our parks safe and fun for everyone. Keep your pets on-leash unless otherwise marked.
Scoop The Poop
Each dog in Austin makes roughly ½ lb of poop per day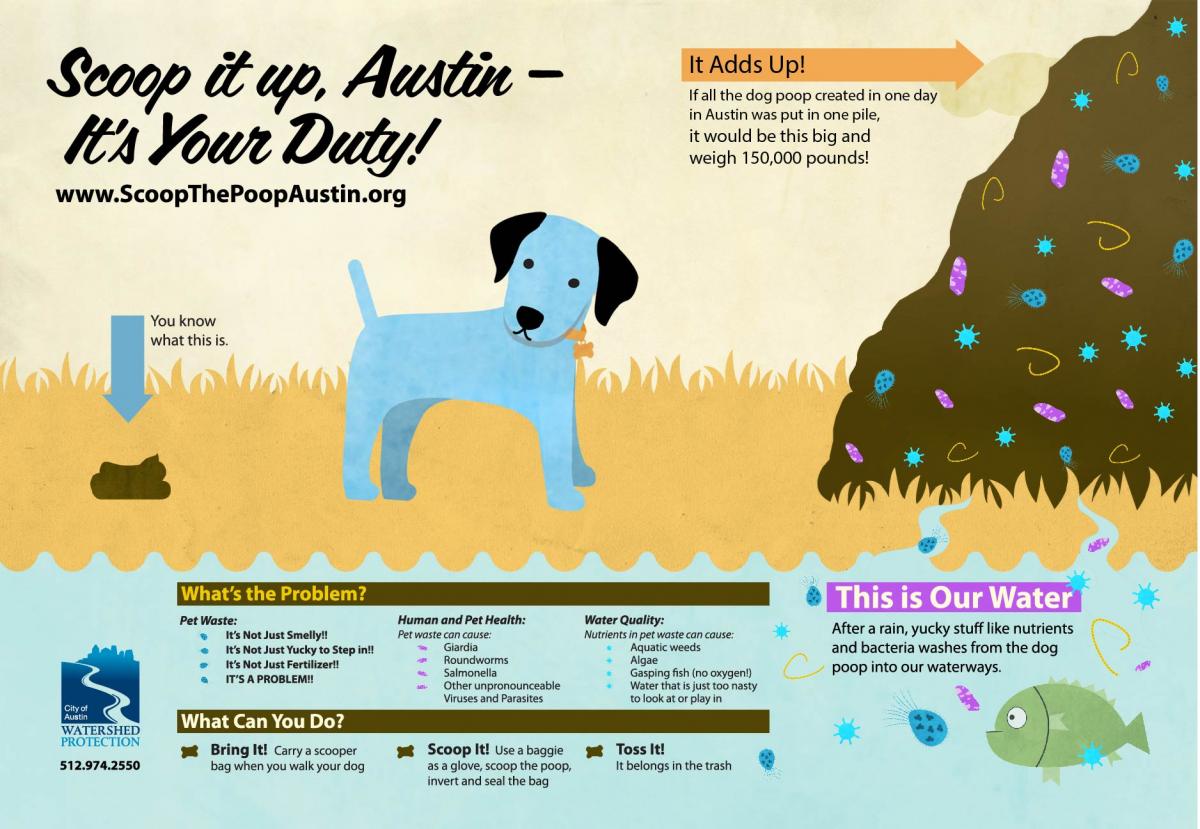 75 graduates prevents 37.5 lbs per day and prevents 13,687.5 lbs per year!
Take The Lead: Become a Bark Ranger and help spread the word
Bark Ranger Patrols are on 20 miles of Lady Bird Lake every day.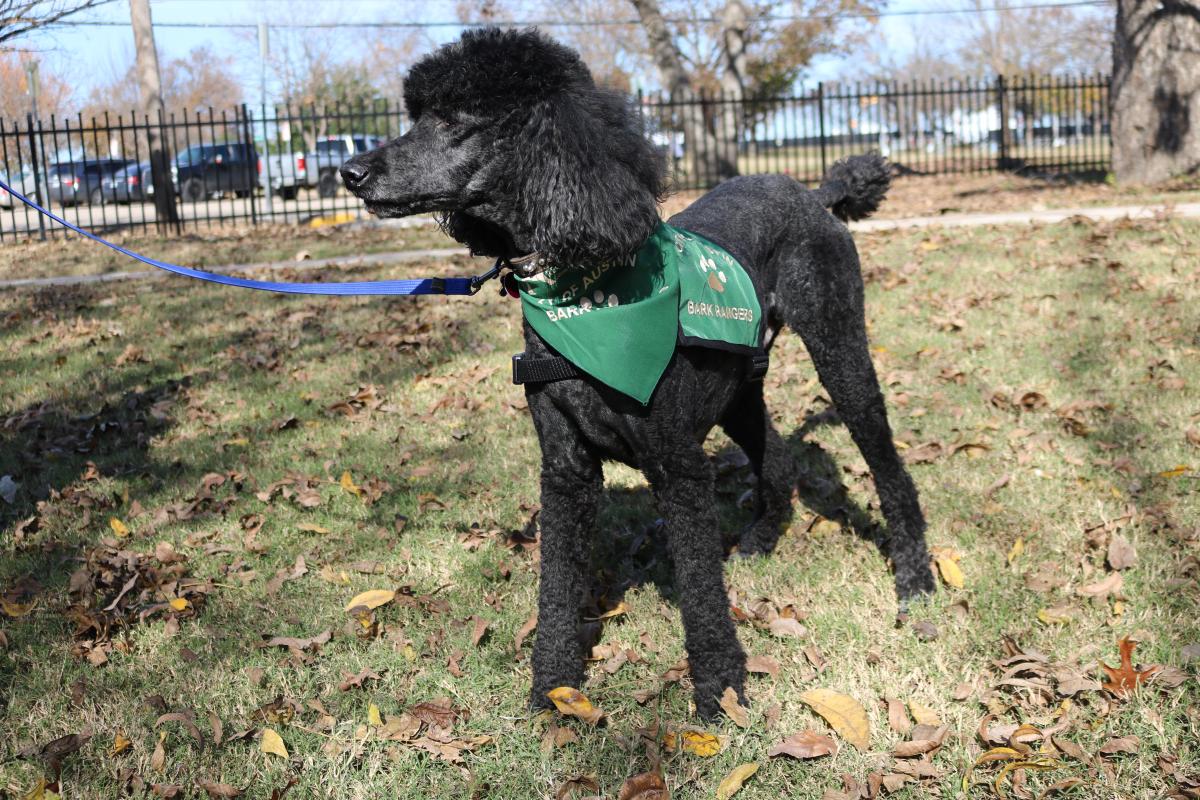 Special thank you to our partners:
Austin Animal Center
Austin Parks Foundation
Watershed Protection Department
Austin Parks and Recreation Department