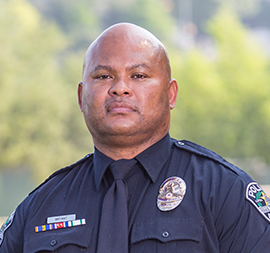 Officer Kelvin Bryant
Position: Officer
Email: kelvin.bryant@austintexas.gov
Senior Police Officer Kelvin Bryant joined the Austin Police Department in 2008 after retiring from the U.S. Army where he served for 21 years. He is a native of Texas and enjoys traveling in his spare time.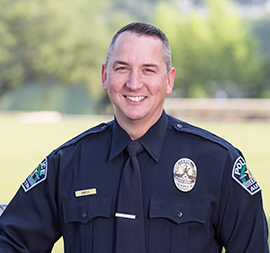 Officer Eric Cortez
Position: Officer
Email: eric.cortez@austintexas.gov
Officer Eric Cortez was born in California and moved with his family to Colorado at 16. After graduating high school he served 4 years in the U.S. Air Force as a cryptologic linguist. Following his service in the Air Force he entered the law enforcement field, working for the Galveston Police Department in South Texas. Officer Cortez joined the Austin Police Department in 2007 where he has been assigned to the South West command, Police Technology, and the Recruiting Unit. When not in uniform, Officer Cortez spends way too much time watching Netflix and wrecking noobs online.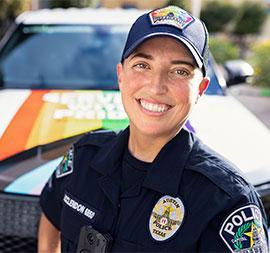 Officer Heather McClendon
Position: Officer
Email: Heather.McClendon@austintexas.gov
Officer Heather McClendon was born and raised in Sugar Land, Texas. Heather's father was a Houston Police Officer for 31 years and she knew from an early age that she wanted to follow in his footsteps. She moved to Austin in 2008 and attended Texas State University. In 2009 she applied with the Austin Police Department to pursue a career in law enforcement. After graduating the police academy in 2010 Heather worked night shift for four years in APD's South East command (aka Frank Sector) before transferring to day shift. She completed training to become an intoxilizer operator and a Crisis Intervention Team officer while patrolling Frank for 11 years. Heather joined the Recruiting Unit in March of 2021. In her spare time she enjoys staying close to home to garden, work on her yard and spend time with her family (especially her fur babies).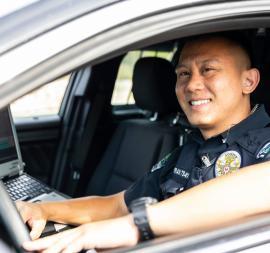 Officer Dean Tran
Position: Officer
Email: dean.tran@austintexas.gov
Officer Dean Tran was born and raised in Houston, Texas. He has a degree in Architecture from the University of Houston (Go Coogs!). After working at a design firm for four years he felt the need to serve the community. Officer Tran joined the Austin Police Department in 2012 and worked patrol for approximately eight years before being assigned to the Explorer/PAL Unit. He started with the Recruiting Unit in 2022. When off duty, Officer Tran enjoys traveling with his family, off-roading, and camping.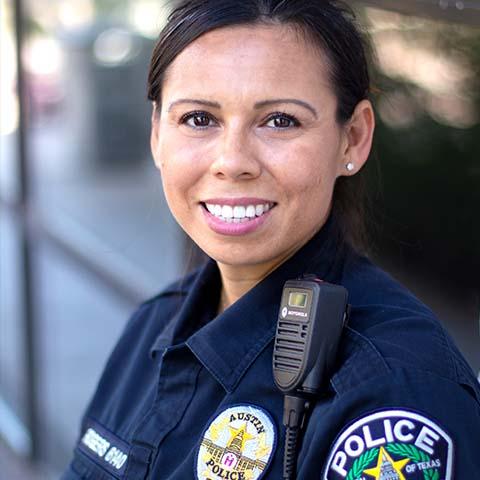 Officer Nettie Rogers
Position: Officer
Email: nettie.rogers@austintexas.gov
Officer Nettie Rogers joined the Austin Police Department in 2007 after serving six years with the Texas Army National Guard and Army Reserves.Officer Rogers has been in the Recruiting Unit for nine years where she has worked as a background intake officer, background officer, and recruiter. When she's not working she loves to spend time with her family and go for long trail runs along Austin's greenbelts.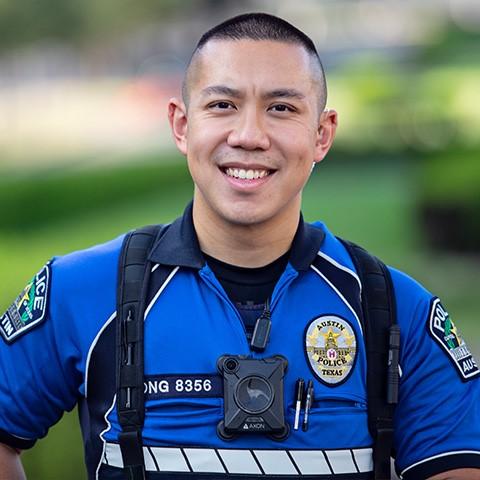 Officer Jeff Fong
Position: Officer
Email: jeffrey.fong@austintexas.gov
Officer Jeffrey Fong was born and raised in the Dallas Metroplex area before moving to Austin to attend the University of Texas at Austin. After graduating, Officer Fong worked a short period in the corporate world before pursuing his dream in becoming a police officer. Officer Fong joined the Department in 2016 and has since served as a Field Training officer, a Mental Health officer, and was part of APD's CAST Team. After nearly 6 years of patrol, Officer Fong joined the Recruiting Unit. In his free time, Officer Fong enjoys traveling, trying new foods, and playing video games.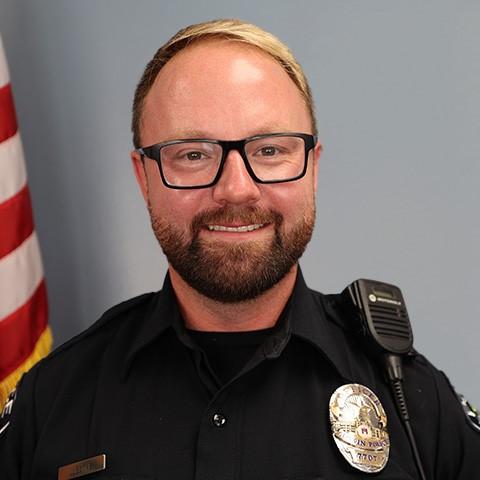 Officer Christopher Luedtke
Officer Christopher Luedtke is a native Texan who joined the Austin Police Department in 2014. He served with the Winston-Salem Police Department for three years before joining our police agency. Officer Luedtke also served in the U.S. Navy for four years after graduating from high school. He patrolled the streets of north Austin for nine years working in both Edward and Adam. Officer Luedtke is a member of the Motors Auxiliary Unit. In his free time he enjoys hunting, fishing, and watching the Texas Rangers.