Why APD
The men and women of the Austin Police Department are honored to serve in this thriving community! As the nation's 10th largest city and the Live Music Capital of the World, Austin is one of the most exciting cities in America! With a variety of entertainment, art and culture, cuisine, and outdoor experiences it makes for an excellent work-life balance. As our population grows, there is a growing need for highly qualified, motivated and compassionate individuals to become police officers to protect our citizens and visitors.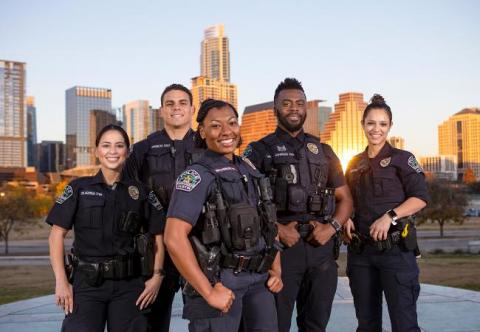 CULTURE
Austin attracts individuals from all over the nation and the world. New people move here every day for great jobs, and the Austin Police Department is one of many great places to work.
Our department is made up of a diverse team of police officers from a variety of different backgrounds, but we're all here for the same purpose: to create a safer Austin for our residents and visitors. As an Austin police officer you'll work with a team of peers that you'll come to know as family.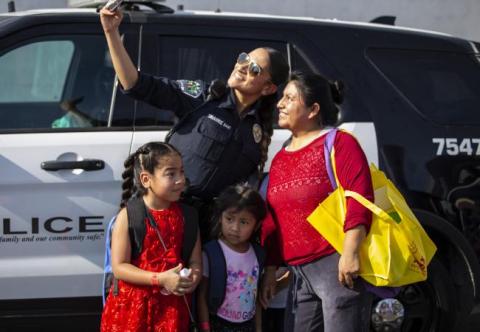 COMMUNITY
Our mission as law enforcement officers is to create a safer Austin for our residents and visitors while serving the community in a way that bonds our police officers and citizens.
Whether you're a patrol officer or a member of the SWAT team, community policing is an integral part of our organization. At APD, you'll have a myriad of opportunities to connect with the community you serve.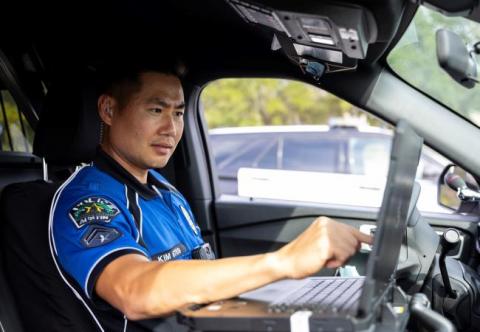 CAREERS
At APD, you'll begin your career with competitive pay and great benefits. Where you take it from there is up to you.
We offer assignments in over 50 specialized units across the department, and promotional exams provide additional opportunities for advancement up to the rank of commander. With such a wide variety of career options, you can build your own path and always love what you do. Check the Careers page  for more information about our specialized units and to see how our organization is structured.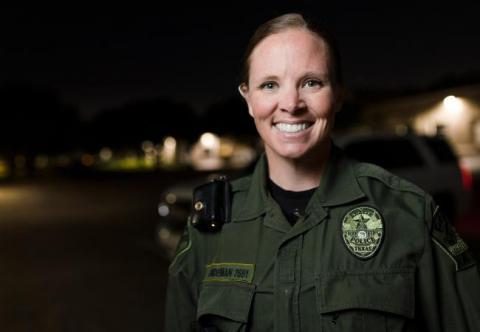 WOMEN ON THE TEAM
More and more women are choosing to pursue careers in law enforcement today, and the number of women we're adding to our team grows with each hiring cycle.
Our department is proudly represented by female officers with a wide range of experience and years of service. Read more about their personal success stories.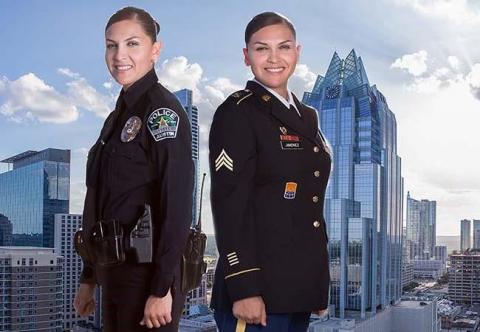 MILITARY & THE APD
The Austin Police Department employs many U.S. military veterans as well as Reservists and National Guardsmen.
In addition to paid Military Leave for active duty military employees, those with military experience also qualify for additional benefits through the GI Bill and are eligible to purchase 2 years of service time into the Austin Police Retirement System.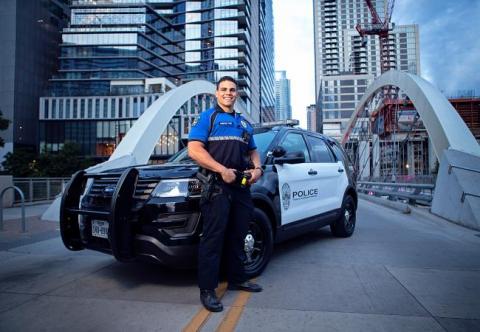 RIDE WITH AN OFFICER
We encourage all prospective applicants to participate in the Ride Along Program prior to applying with our department. However, all police officer candidates must complete a ride along with an officer toward the end of the hiring process and prior to the start of their academy class. This will be coordinating by your assigned background investigator.
Any citizen wishing to participate in the Ride Along Program can obtain information by contacting the Public Information Office at 512-974-5017 or by viewing the Police Observer Information Form below. Please follow these instructions after completing the application in the information form. Be sure to plan ahead! We maintain a waiting list and it may take up to 4-6 weeks to schedule your ride along.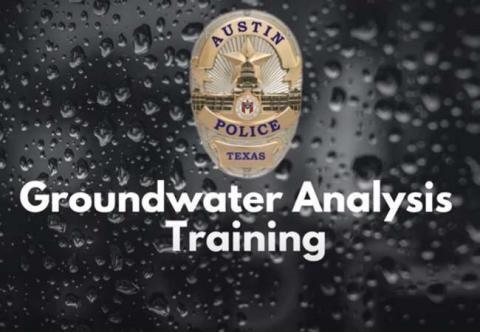 GROUNDWATER ANALYSIS TRAINING
The Austin Police Department continues to nurture an equitable and inclusive environment for both sworn and civilian staff with Groundwater Analysis of Racial Inequities. Facilitated by Joyce James Consulting, this racial equity training for staff at all levels includes a focus on understanding institutional and structural racism. The workshop provides a safe space for all to engage in bold and courageous dialogue that is designed to lead to a better analysis and understanding of why if change is to happen, we must move away from solely addressing individual factors of racism and take a more systematic approach towards achieving the vision of creating an anti-racist culture. This provides us all an opportunity to turn the mirror inwards, and see the world with a different lens.