Health Authority recommends getting up to date with newly authorized vaccine
AUSTIN, Texas – Vaccines designed to better protect against new COVID-19 omicron subvariants are now available in our community. The enhanced protection is critical now that students are back in school and flu season is upon us. The Centers for Disease Control and Prevention (CDC) authorized updated booster doses earlier this month. Austin Public Health (APH) has received and is administering the bivalent booster through its Shots for Tots/Big Shots clinics and the Mobile Vaccination Program (MVP) will host pop-up clinics in communities at risk for disparate outcomes. Many retail pharmacies and providers in Travis Country are already administering the updated boosters. 
"We have been anticipating this vaccine and I recommend everyone who's eligible make plans to get the updated booster," said Austin-Travis County Health Authority Dr. Desmar Walkes. "People in our community are still getting very sick from these highly transmissible COVID-19 omicron subvariants." 
Anyone 12 and older who has completed their primary COVID-19 vaccine series is eligible. The Food and Drug Administration (FDA) recommended manufacturers update booster doses in June. Existing vaccines and boosters are helping reduce the most serious outcomes (hospitalization and death) caused by COVID-19, but studies show primary vaccination effectiveness wanes over time against certain variants, including omicron. So far the FDA and CDC have only authorized updated boosters created by Pfizer and Moderna. 
"We've watched this virus change over time, so it's necessary to update how we protect against it," said APH Director Adrienne Sturrup. "Call your pharmacy or doctor's office and make plans to get an updated booster. Our Shots for Tots/Big Shots clinics and MVP teams have updated boosters on hand for those with limited access to medical care."
 
Frequently Asked Questions: 
What does bivalent vaccine mean? 
The new COVID-19 bivalent vaccine has dual-purpose doses. Omicron BA.4 and BA.5 spike protein components were added to the existing vaccine composition to help restore waning protection. The bivalent doses, referred to as updated doses, target newer variants that are more transmissible and evade immunity.  
Which booster should I get? 
It depends. Here are some considerations: 
Children (5-11) who got a Pfizer primary series may get a Pfizer booster, but it should be the original booster (monovalent). Booster doses aren't currently authorized for children whose primary series was Moderna.  
Everyone else (aged 12+) is eligible for the updated booster (bivalent). 
Teenagers (12-17) can get Pfizer's updated booster even if their primary series was Moderna or Novavax. Moderna's updated booster isn't yet authorized for this age group. 
Adults (18+) can mix vaccine products. If your primary series was Moderna, you can get Pfizer's updated booster and vice versa. 
Novavax isn't authorized for use as a booster dose at this time, so if your primary series was Novavax, you can get either a Pfizer or Moderna updated booster. 
When should I get a booster? 
As soon as you're eligible, which varies. 
6 months-4 years: no booster dose recommended 
5-11 years: at least 5 months after 2nd dose in primary series 
12-17 years: at least 2 months after 2nd dose or last booster 
18-49 years: at least 2 months after 2nd dose or last booster 
If you got the single dose J&J, you may get an updated booster at least 2 months after 1st dose or last booster 
50+ years: at least 2 months after 2nd dose or last booster 
If you got the single dose J&J, you may get your first booster at least 2 months after your first dose and an updated booster at least 2 months after 2nd dose or last booster 
People who are moderately or severely immunocompromised have different recommendations. 
There's a tool on the CDC's website to help you determine whether you're up to date with COVID-19 vaccines, including booster doses. Scroll down to the section labeled Find out when to get a booster. 
You can get a COVID-19 vaccine at the same time as a seasonal flu vaccine. 
What if I already got a booster (or two)? 
You can still get the updated booster! Just make sure it's been at least two months since your most recent booster. 
Where can I get an updated booster? 
So many places—pharmacies, your primary care provider, health clinics, Shots for Tots/Big Shots, APH pop-up Mobile Vaccination Program (MVP) events. Start with Vaccines.gov (Vacunas.gov in Spanish) to find COVID-19 and/or flu vaccine providers near you. 
The Texas Department of State Health Services (DSHS) reports CDC allocated about 900,000 updated booster doses to Texas. About 502,500 doses of the Pfizer vaccine and 192,800 doses of the Moderna vaccine are available to health care providers. About 200,000 doses will be available through large retail pharmacies like H-E-B, CVS, Walgreens and Walmart. 
A note on updated pediatric boosters 
CDC expects to recommend updated COVID-19 boosters for other pediatric groups in the coming weeks. When data are available and FDA authorizes these other types of COVID-19 boosters, CDC will quickly move to help make them available in the United States.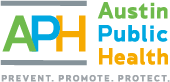 About Austin Public Health  
Austin Public Health is the health department for the City of Austin and Travis County. Austin Public Health works to prevent disease, promote health and protect the well-being of all by monitoring and preventing infectious diseases and environmental threats and educating about the benefits of preventative behaviors to avoid chronic diseases and improve health outcomes.