Our Special Events section is separated into two functional areas: Event Planning and Review and Stand-By Services. In addition, we also have representatives staffed at the newly created Austin Center for Events (A.C.E.) Office.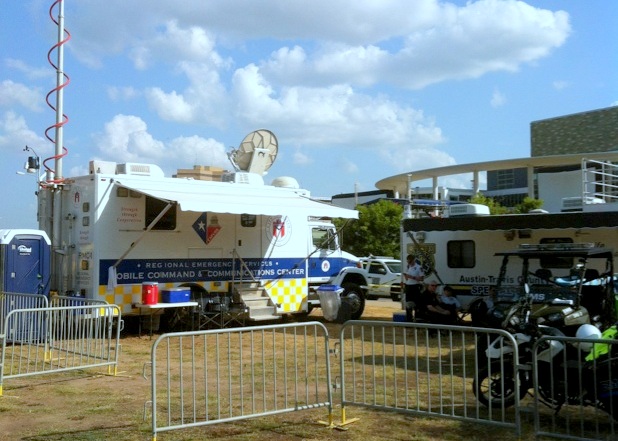 Event Planning and Review
The City of Austin and Travis County are vibrant and active communities with many pre-planned athletics events, festivals, concerts and spectator events. Austin-Travis County EMS plays a critical role in the event planning of many, if not most, of these events through our Special Events section. 
ATCEMS reviews all events that involve a street closure within the City of Austin and ensures that the event is staffed with necessary resources for the potential medical needs of the attendees and participants of events. In Travis County, Special Events works with the various promoters and governmental agencies to make certain that events have sufficient medical support .  
Special Events maintains a close relationship with our fellow Public Safety members and other city and county agencies involved in event planning and risk mitigation. We also have close ties to all of the private first response medical standby companies and volunteer groups to guarantee seamless patient care.
ATCEMS Special Events partners with other City of Austin (COA) depatments and Public Safety agencies to maximize the safety, enjoyment and to decrease any impact that an event may have on overall city life and services.
Some links to our fellow COA Special Events partners:
Office of Special Events- Transportation Department
Austin Police Department Special Events Unit
Parks and Recreation Department- Office of Special Events
Stand-By Services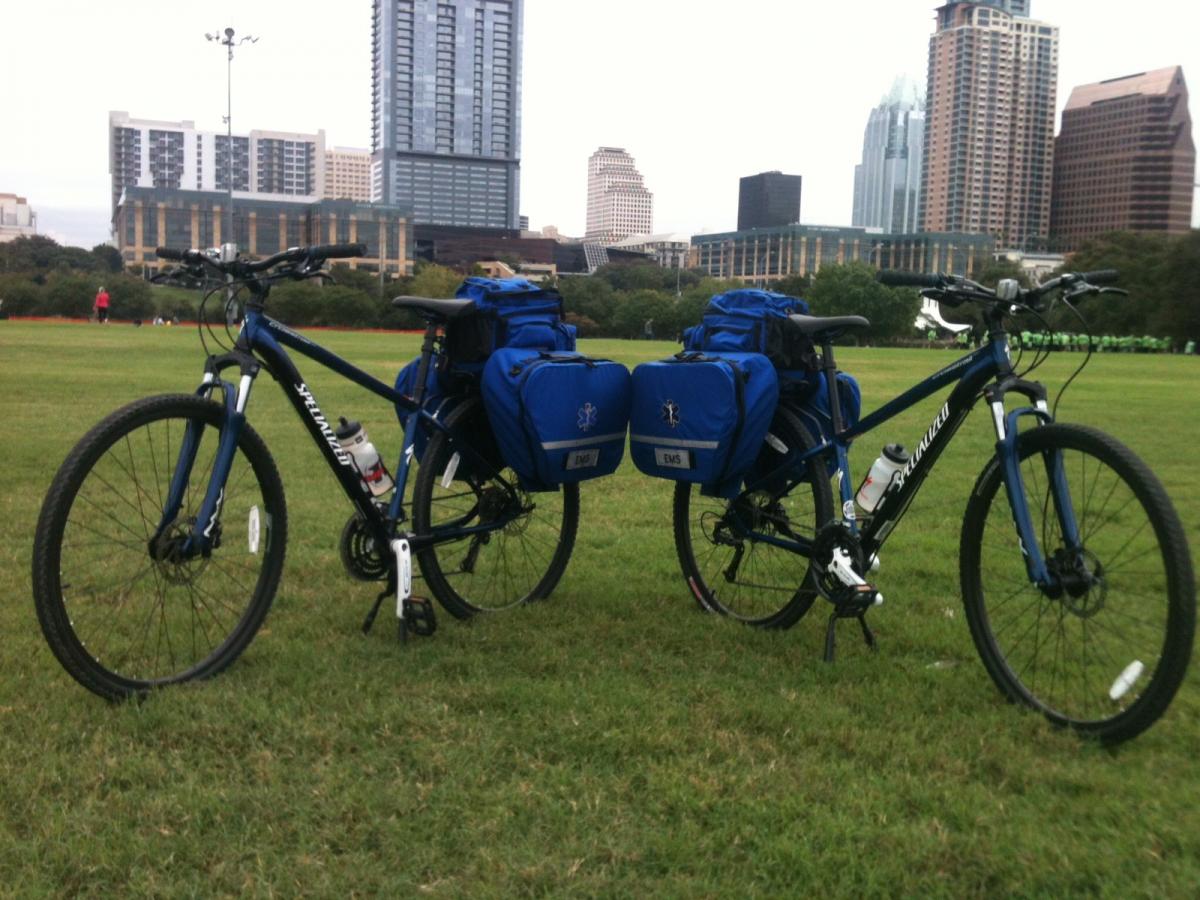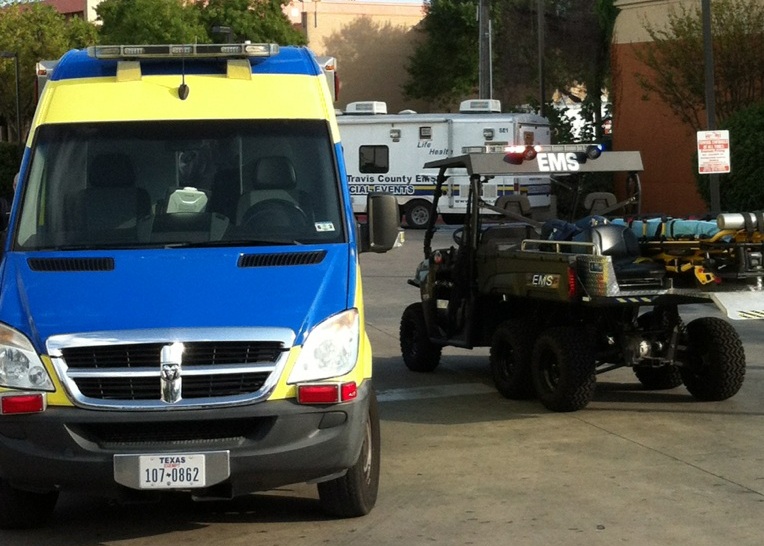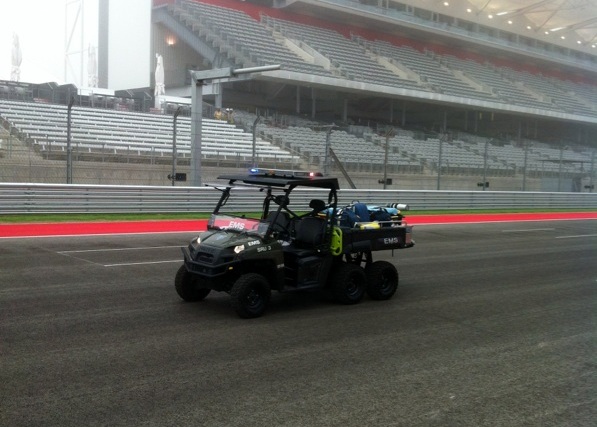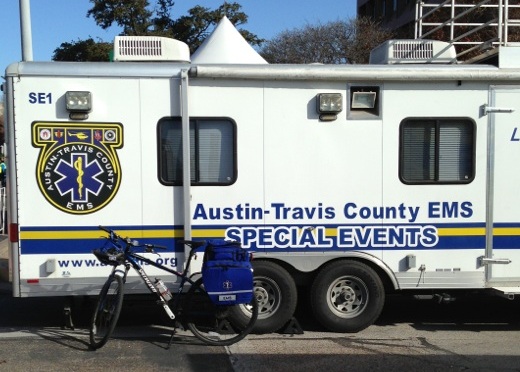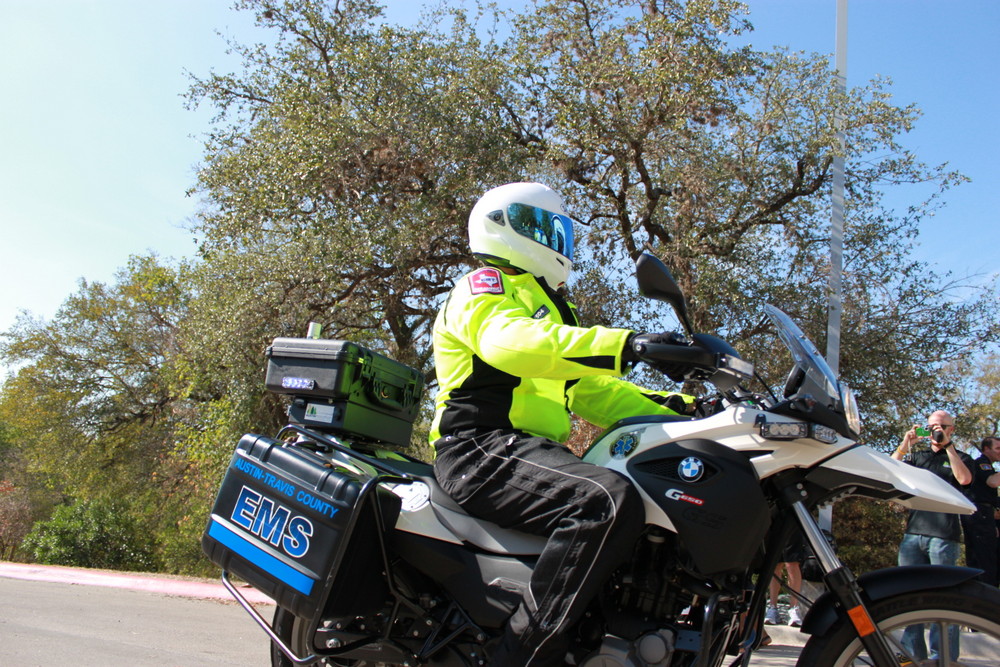 Austin-Travis County EMS can provide specialized EMS standby resources for any size event located anywhere within our entire service area. ATCEMS does this through various kinds of delivery models- all of which are staffed by Paramedic providers.
Stand-by Ambulances are staffed with two fully equipped medics  on either a Specialized Dodge Sprinter ambulance or one of our larger International Medium-duty ambulances depending on event specific needs.
The fee for standby services is $125 an hour for each unit, either standard unit, bike team or gator unit, in which you will be billed after the event. An EMS Commander or an additional paramedic is $40 an hour. The total amount billed will be based on quarter increments.
In addition, there is a $100 set up fee per day to cover the cost of preparing for and dismantling each standby, no matter the duration of the standby.
Special Response Units are staffed with two Medics on a modified Polaris Ranger equipped with ambulance stretcher for patient transport in rough terrain.
Bicycle Medic teams are staffed with two Paramedics fully equipped for Advance Life Support first response on Specialized ® urban cross-over bicycles.
Motorcycle Medic Units are staffed with two Paramedics on fully equipped BMW G-650 GS dual purpose motorcycles.
Specialized Medical Trailer Stand-bys and Other Resources
A 26ft long mobile medical and operations trailer deployable to a static event or for a natural disaster. The trailer is complete with restroom facilities, 7kw generator, HVAC, ALS and BLS medical supplies and an observation deck.
Additional ATVs, boats, MCI trainers, rehab trailers, communications and command post trailers and large-scale communications/command post trucks are also available.
Austin Center for Events (A.C.E.) Office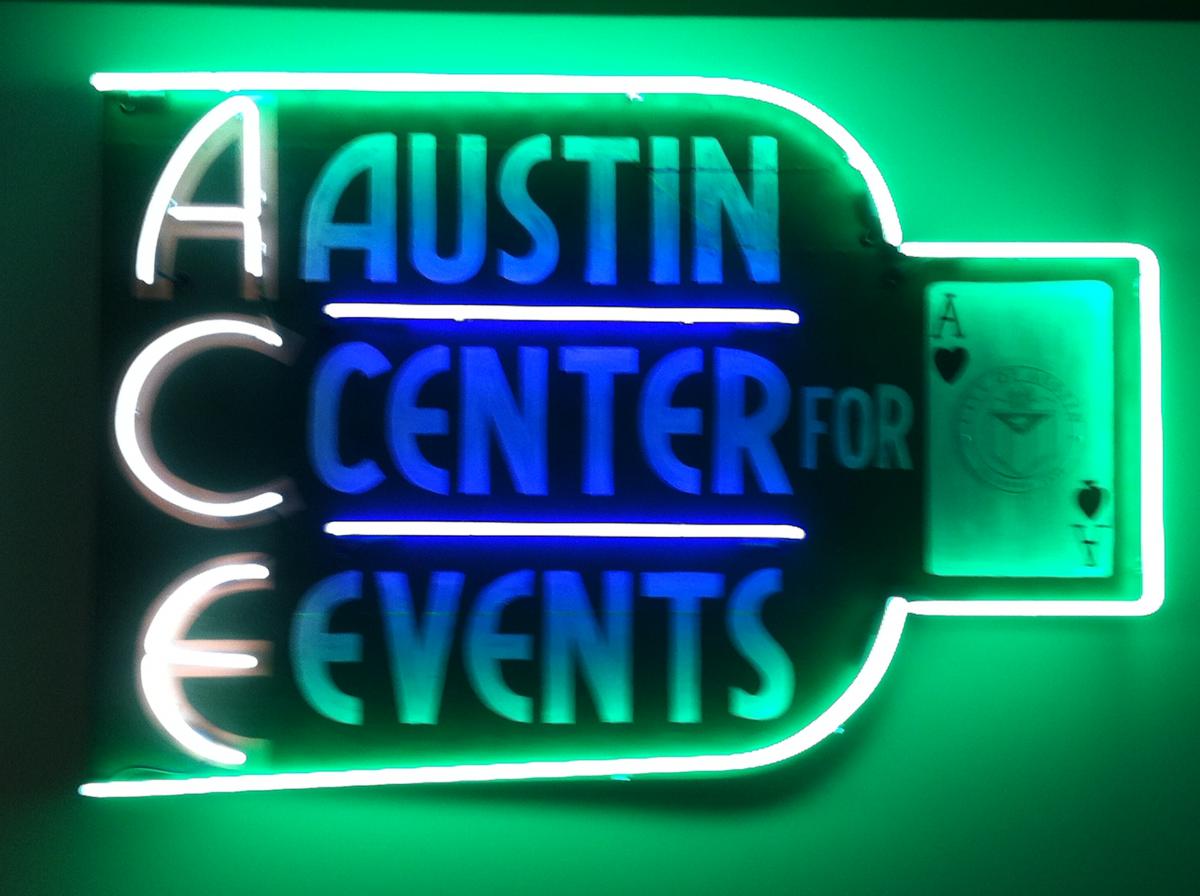 Our Special Events section also has representatives staffed in the Austin Center for Events (A.C.E.) office on the 10th floor of the One Texas Center.  The A.C.E. office has dedicated special events staff from a multitude of City of Austin Departments including EMS, Police, Fire, Transportation, and Parks & Recreation.