News & Updates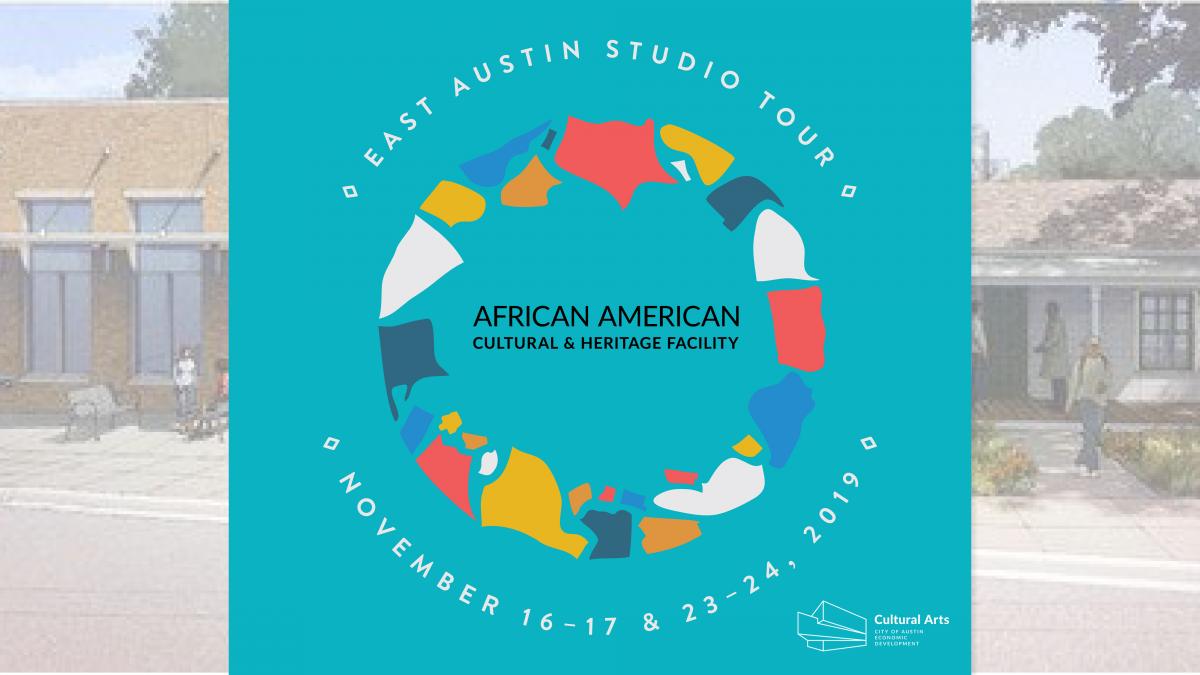 EAST Austin Studio Tour Community Partner
East Austin Studio Tour (EAST) is a free, annual, self-guided art event spanning November 16-17 & 23-24 from 12-6pm. EAST provides opportunities for the public to meet the artists of Austin in their creative spaces.
The African American Cultural and Heritage Facility is an official stop for #EastAustinStudioTour. In addition to hosting several artist; there will be community live painting, music and culinary artists.Come visit us during EAST!
EAST Stops & Artists:
109. Afroamericana 2
110. Kendrick Rudolph  
111. Xavier Alvarado
112. Christopher Van Loan Sr.
For more information on our event,  and the artists we will be hosting visit our Facebook page and the EAST Austin Studio Tour site.
The City of Austin is Committed to Compliance with the Americans with Disabilities Act. Reasonable Modifications and Equal Access to Communications will be provided upon request. For assistance, please contact Michelle McLaren at 512-974-9053 or Relay Texas 7-1-1.
---
The African American Cultural and Heritage Facility Added to the Portfolio of the City's Cultural Arts Division!
The African American Cultural and Heritage Facility (AACHF) plays an integral role in the City of Austin's long-term commitment to protecting and enhancing quality of life for African Americans. The facility fosters development of cultural activities, business opportunities, and creative collaboration within the African American community and beyond.
In 2017, the faclity was added to the portfolio of the City of Austin's Cultural Arts Division, part of the Economic Development Department. The move created synergy with the Cultural Arts Division's programs and aligned with the City's priorities of ensuring equity across Austin. Click here to view a video highlighting the 2017 celebration of the AACHF, and to learn more about all that it has to offer.
The center houses the City's Office of Arts & Cultural Resources, the Greater Austin Black Chamber and the Dedrick-Hamilton House Visitors Center.