Meet Krissi and Holly and High Kick PR
Learn more about the Austin entrepreneurs who have earned their place in the first cohort of Box Bazaar tenants.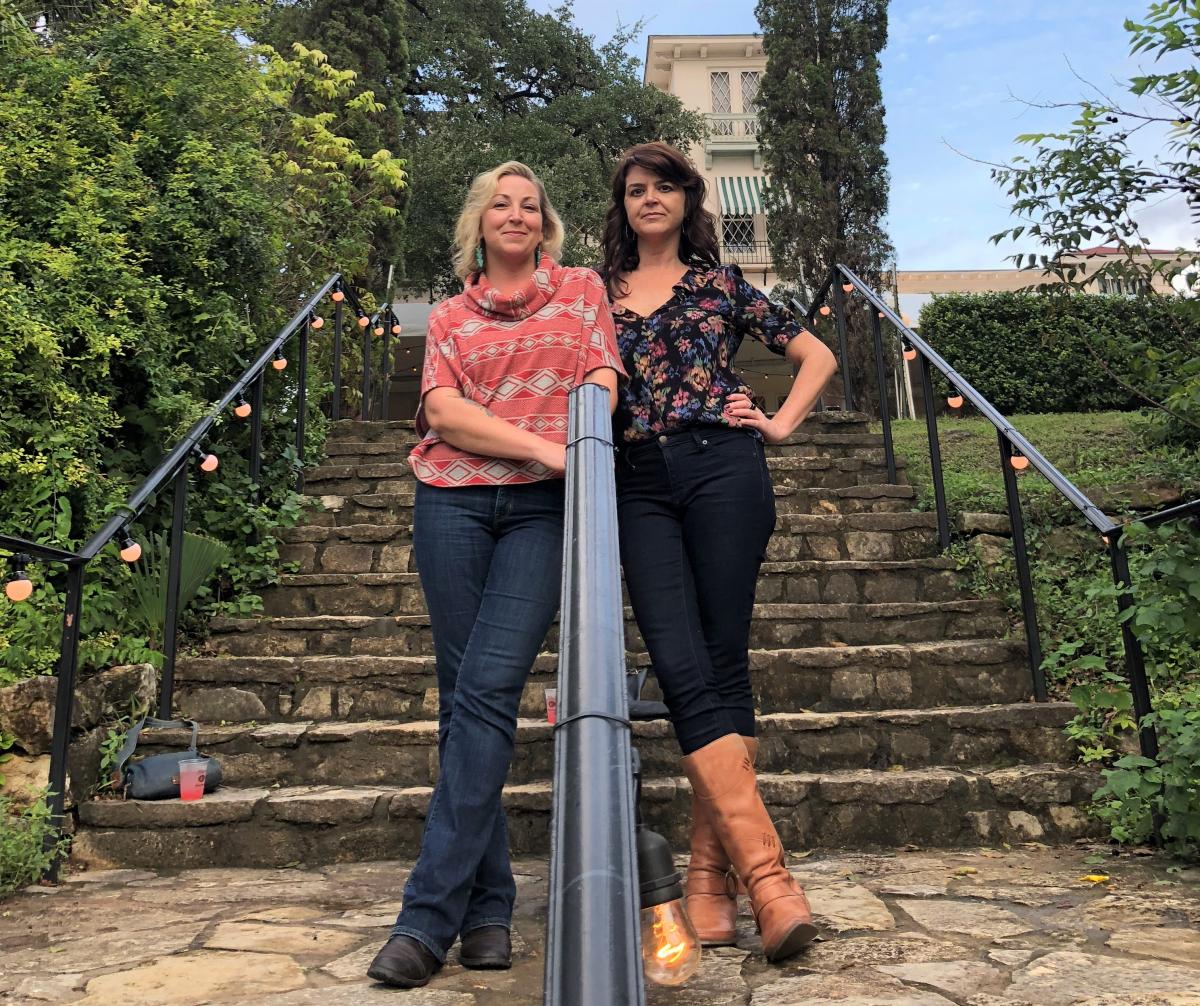 "What we're trying to do is take it back to the basics -
where it's people-focused and community-focused
where we're out engaging with actual people instead of our computers."
High Kick Public Relations offers creative, accessible public relations and event services for the arts, hospitality and non-profit industries.
 
Our clients showcase the best in Austin's cultural and community experiences - from arts destinations to culinary hotspots. We represent homegrown visionaries, creative entrepreneurs and passionate organizations hustling hard to make a difference. We're big believers in lifting each other up and sharing resources - be it time, services or good ol' fashioned walks in the park, that's why we guide our clients give back through partnerships, community service and advocacy. High Kick also offers affordable PR training and workshops to independent artists and small businesses. We are an independent, female-owned and operated agency.
The spirit of High Kick embodies the power of launching yourself off the ground and aiming your tiptoes to the sky. All the great ones do it.
 

Krissi Reeves is a creative entrepreneur and veteran publicist. Her professional path in Austin spans more than 15 years in which time she co-founded the North Door and launched her career in public relations, helping dozens of arts and lifestyle brands tell their stories through award-winning PR campaigns and live event production. Krissi is also a dedicated community advocate, serving on the City of Austin Arts Commission and as Chair of the Austin Humane Society Event Committee.
 
Holly McCord is an experienced business manager and gifted event planner. She touts more than a decade of tactical experience in helping small businesses and emerging brands grow and maximize their impact. Holly is a skilled event producer dedicated to curating creative, high-vibe events with purpose. She is driven by her mission to find the unique and often-overlooked strengths that exist in each of us, allowing the individuals around her to truly shine.
"I want to have the opportunities to continue to keep the East Austin community thriving so the next generation of entrepreneurs and creatives will have the opportunity to explore their curiousity and support the community."
Find High Kick PR:
What is the Box Bazaar?

 

The Box Bazaar is a temporary neighborhood installation that will activate a piece of city-owned land in East Austin by housing six business incubator spaces for small, local businesses in retrofitted shipping containers and by creating a vibrant neighborhood center with programming designed to benefit the surrounding community.

This City of Austin pilot project aims to bring citywide goals for complete communities, economic opportunity, and equity to life in a yearlong demonstration project - the first of its kind in Austin.

The Box Bazaar is a joint effort between many City of Austin departments including Planning and Zoning, Public Works, Development Services, Economic Development, and the Office of Innovation. The Planning and Zoning department's Imagine Austin implementation team heads the project.