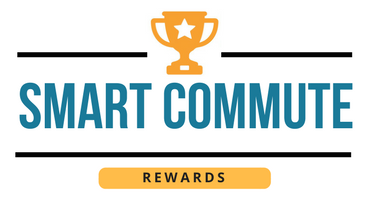 Help manage traffic congestion, improve your health and preserve the environment – all while earning a reward! With Smart Commute Rewards, City of Austin employees can log their sustainable commutes and earn rewards for their efforts.
Program Guidelines and Administrative Leave Reward (ADL)
Recognition
In 2017, Smart Commute Rewards drew interest from organizations coast-to-coast, including the City of Santa Monica, CA; City of San Jose, CA; City of Hillsboro, OR; City of San Antonio, TX; City of Nashville, TN; City of Raleigh, NC; Pittsburgh PA's Downtown Partnership, and New York City's Department of Transportation.
In November 2017, the Capital Area Council of Governments (CAPCOG) celebrated the organizations and individuals who have made significant contributions to the region's air quality at the Air Central Texas Awards. Austin Transportation received the 2017 Air Central Texas Public Sector Award for the Smart Commute Rewards program.
To learn more about the structure and results of the Smart Commute Rewards pilot program, download the report from March 2018.
Bike Week Contest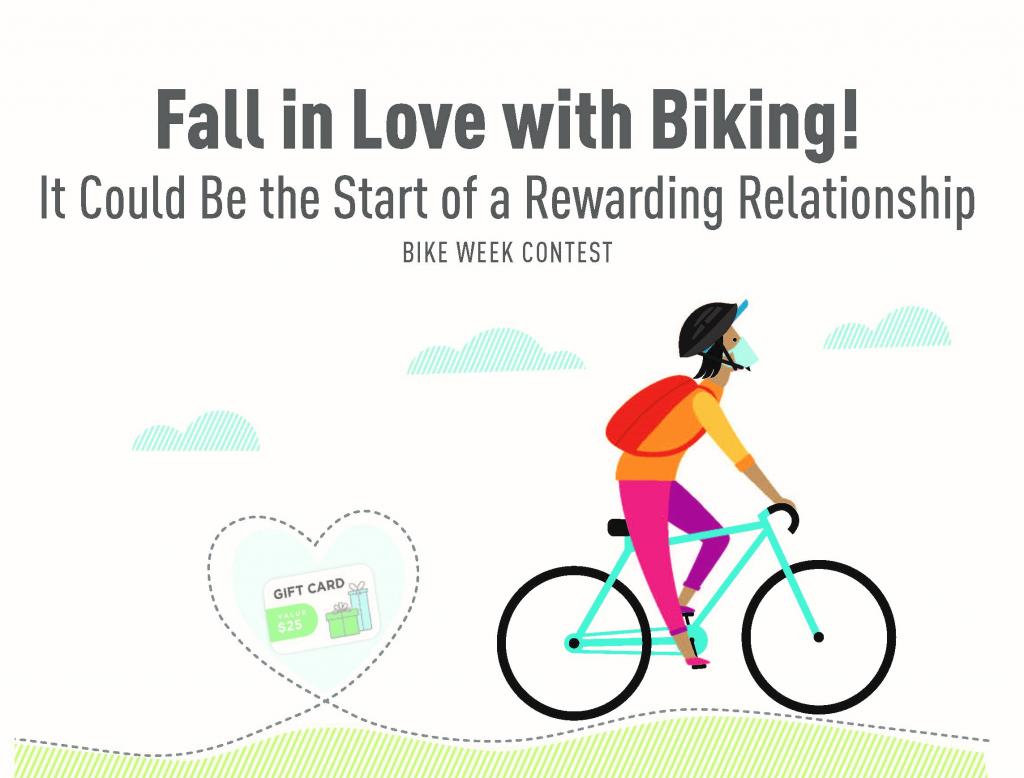 The Smart Commute Rewards contest runs Sept. 21-27, 2020. View the contest rules to participate.
Past contests
Telework Survey Contest, 2020
Congratulations to our winners in the Telework Survey Contest: Carrie D., Cole H., Genest L., Jonessa M., and Marissa D.!
Capture Your Commute Contest. Jan. 6 - 19, 2020.
Congratulations to our winners in the Capture Your Commute Contest: Melissa A., Kristina C., Sahiti K., Vandesha L., and Jefferson L.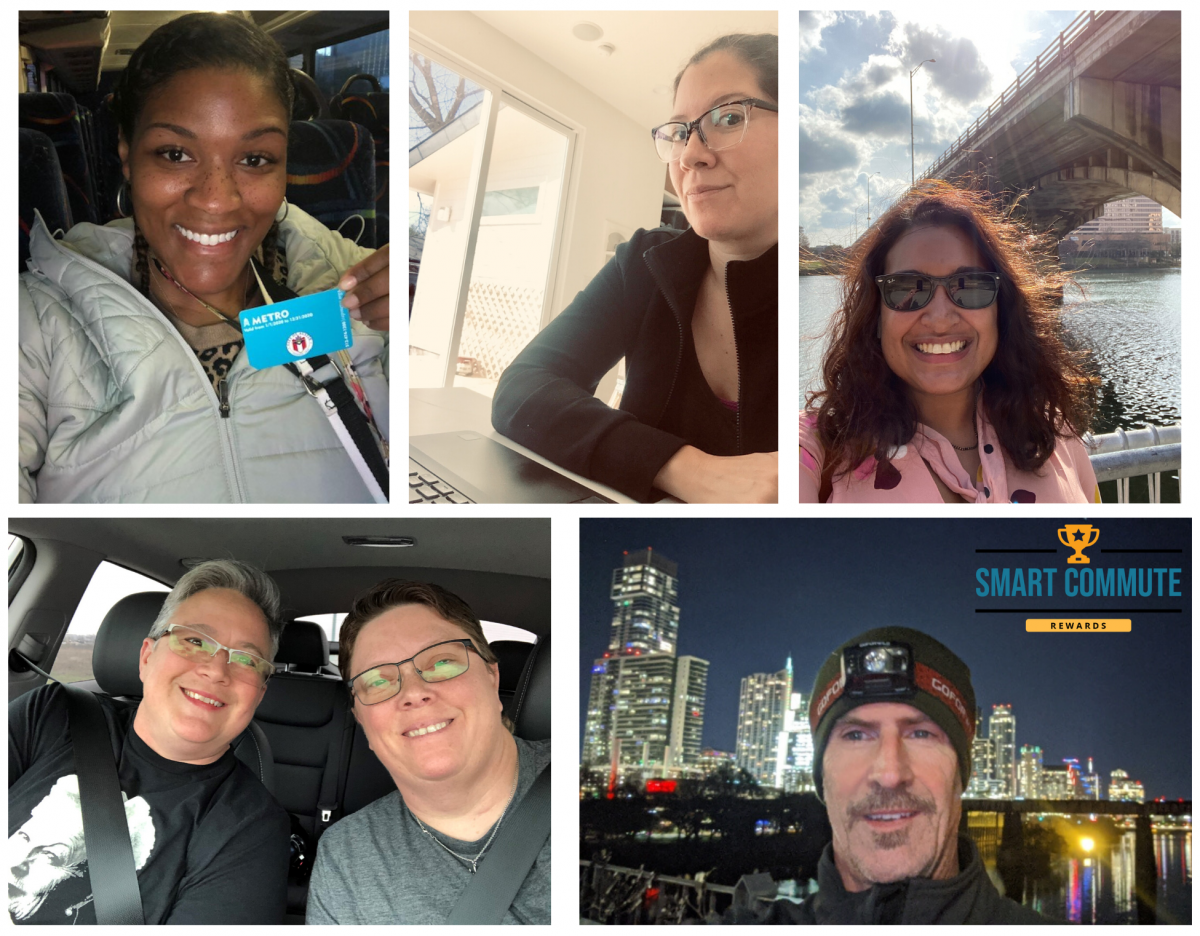 Contact us
Questions? Call (512) 974-1150 or email smartcommute@austintexas.gov.