- to
Join us on August 26th for NBCUniversal Local's annual nationwide pet adoption campaign, Clear The Shelters!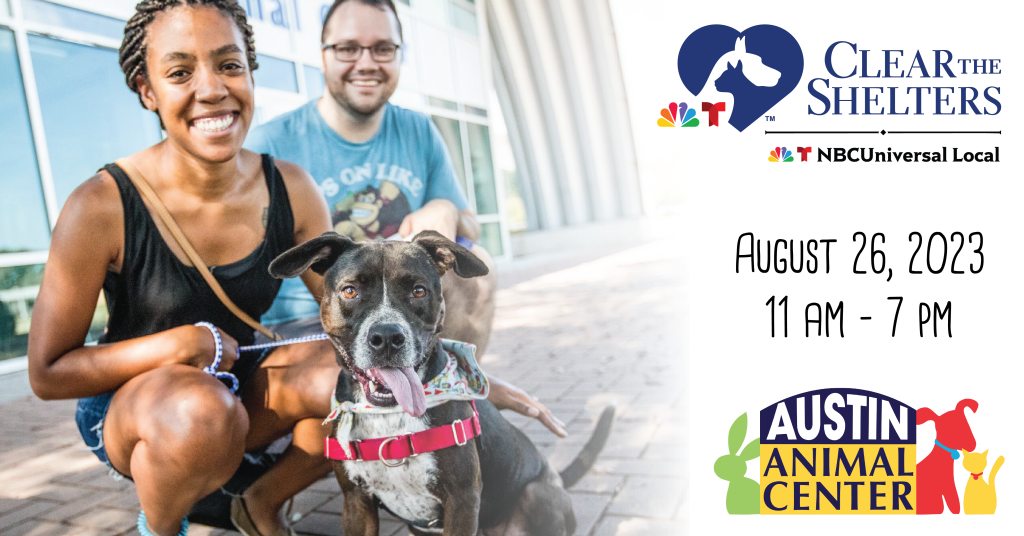 Highlights:
🐾 Matchmaking Support: We'll have dozens of volunteers in the kennel runs ready to introduce you to your new family member.
🐾 Meet Dogs in Foster: The shelter opens at 11 am for the main event, but from 10-11 am foster dogs will be strutting their stuff on the front lawn.
🐾 $0 Adoptions: Hundreds of dogs, cats, bunnies, and guinea pigs will be available to adopt - with no adoption fee!
🐾 Freebies: Swag bags from NBC & Hill's ScienceDiet will be given to every adopter.
🐾 Foster Sign Up: Not able to adopt but want to take a pet home to help clear the shelter? Foster coordinators will be available to process walk-in applications.
Some things to keep in mind:
- We've streamlined the process as much as possible but there may still be a wait, so we appreciate your patience and understanding.
- We will not be able to facilitate meet and greets with owned dogs but will be happy to talk with you about slow and safe introductions!
- There will be instructions provided to visitors on distemper and heat mitigation to help keep everyone, humans and animals, safe and healthy.
- The adoption line will close at 6 pm in order to get everyone processed by 7 pm. 
Austin Animal Center
7201 Levander Loop
Austin, TX 78702
United States