Centaur and his bucket have caught the internet's attention.
Austin Animal Center (AAC) staff and volunteers lovingly refer to shelter dog named Centaur as a "certified weirdo." The reason? He loves to get into a bucket.
Centaur was found running loose and brought to the shelter on St. Patrick's Day. As the weather warmed up, Centaur's personality started to emerge. 
"When we had a seasonably warm day in May, we posted a picture of Centaur in his bucket on our social media. Several of our followers suggested that we get Centaur a pool," said AAC marketing and communication manager Kelsey Cler. "So we did and the result was hilarious."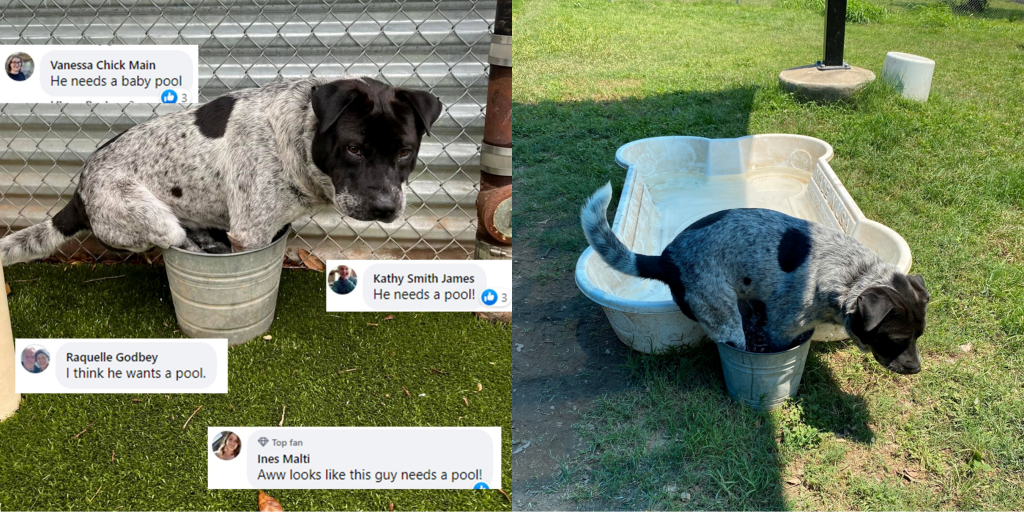 "Centaur absolutely loves getting in a pool now, but he still likes to dip his feet in a bucket first," Cler says. 
This adorable weirdo caught the attention of the internet. Centaur's photos were shared on The Dodo, Dogs of Instagram, and Reddit as well as sites in French, Italian, and Chinese. 
Despite all of the coverage and his newfound fame, Centaur is still looking for his forever home. "Centaur is a total goof," according to Cler. "We think he's an Australian Cattle Dog mix – he's smart and high energy so he's starting to struggle in the shelter the longer he's here. He loves to play fetch, and once he gets his energy out he's a big cuddler. He has loved everyone he's met. In fact, he helps new volunteers learn how to put a harness on a dog!"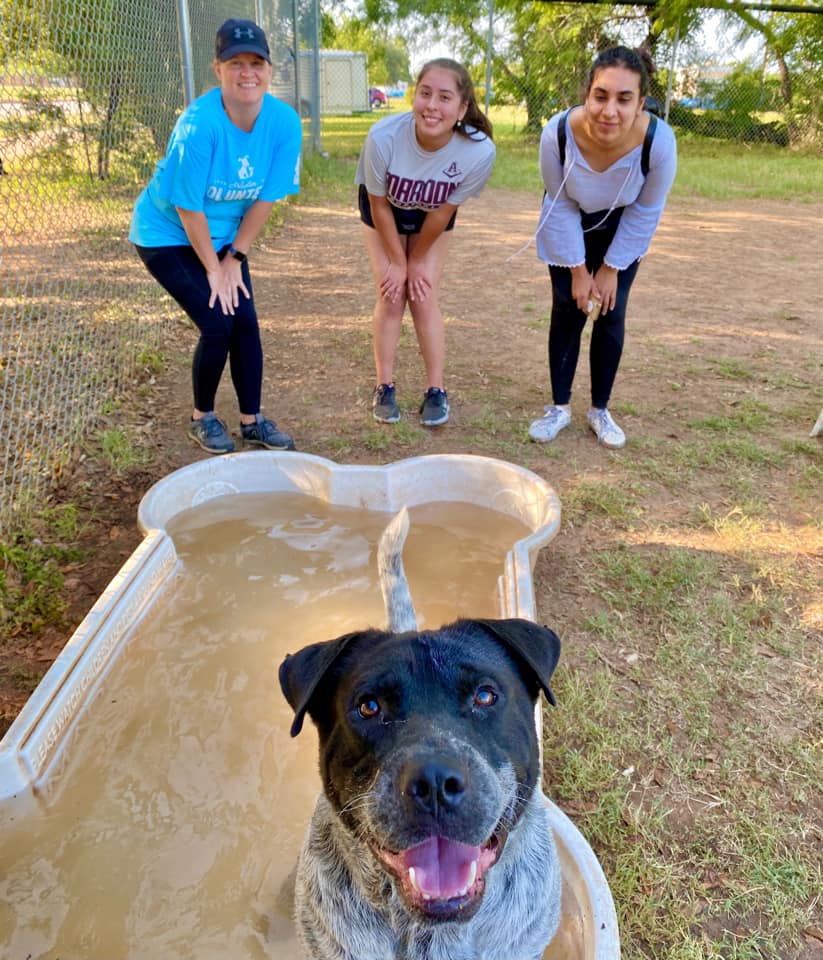 Adoption fees are currently waived at Austin Animal Center, and more information on adoption can be found at AustinAnimalCenter.org.