6 Ways to Explore the Great Outdoors

In her Rethink White Paper: Children in Nature: Reversing the Trend of "Nature Deficit Disorder," Molly Stevens makes the case that: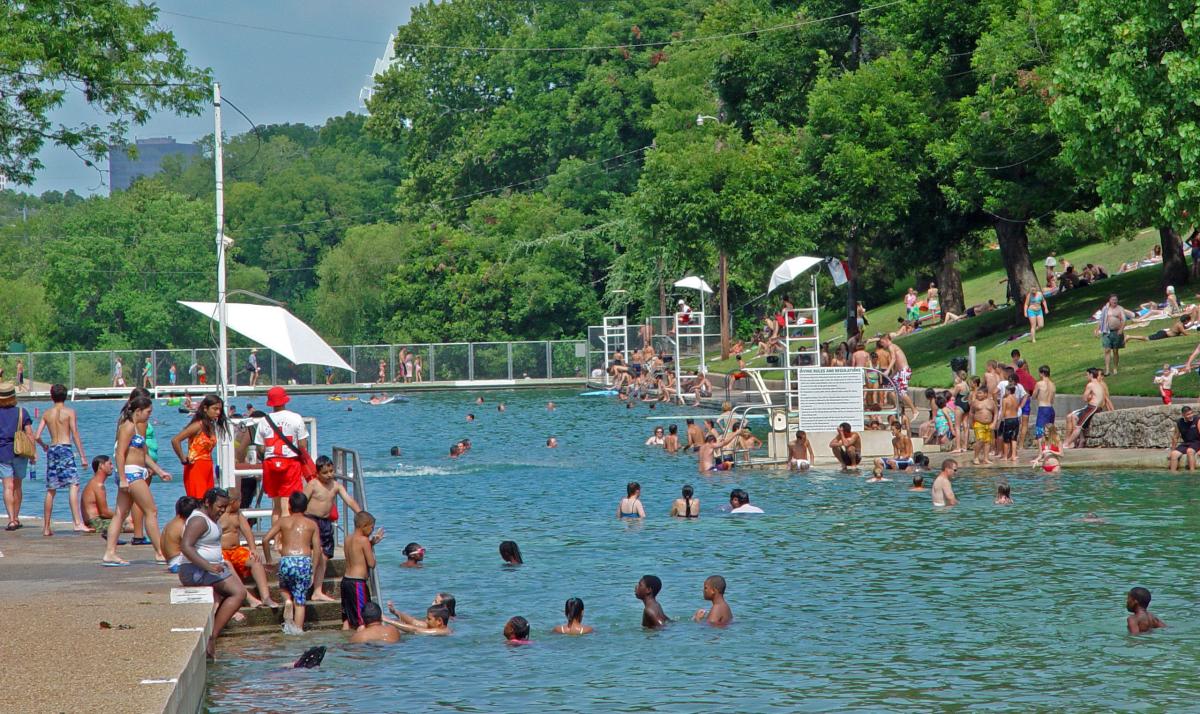 "Today, even as we have continued to acquire and protect outdoor spaces here in Central Texas, we are seeing a significant shift away from outdoor play, recreation and learning as children have become more urbanized and tethered to technology and the indoor environment. The result is that most children and young adults have a tenuous connection to and understanding of the natural world. There are many vital reasons to advocate for reconnecting our children to nature, but perhaps the most urgent is to safeguard the hard won conservation victories over the last century by ensuring that our community's future voters and policy makers have strong ties to the outdoors."
Whether you have kids or are just a kid at heart, there are many good reasons to get outside and explore Austin's green spaces. It's a chance to "unplug." It improves mental performance at school and work. It helps fight depression. It's one of the best ways to celebrate Earth Month.
Here are 6 ways you can reconnect with nature:
 

1. Have a picnic. Whether you're enjoying your neighborhood park or your own background, eat outside and pay attention to all the sights and sounds around you (and strive to make your meal Zero Waste).

   

2. Go for a hike. Austin is abundant with parks, trails, and nature preserves, so get out there and explore!

   
3. Look at the stars. On average, Austin has 228 days of sunshine per year – which means lots of clear nights for stargazing. Try to spot the constellations in view each season.

 

   
4. Birdwatch. Did you know that Austin is one of the top cities in the country for wildlife? So if birds aren't your thing, check out the urban bat colony under the Congress Avenue bridge, or the salamanders at Barton Springs, or the monarch butterflies on their way back from Mexico. 

 

    

5. Stop to smell the flowers. Austin is home to a leader in the preservation of native plants and natural landscapes – the Lady Bird Johnson Wildflower Center. Visit the center and explore the exhibits, take a class, or walk the gardens and trails. Then pick-up a native plant to take home!

 

6. Take a dip. Two words – Barton Springs. Enjoy this crystal clear (and COLD!) spring water on a warm spring day and you'll know why this body of water is often referred to as the "crown jewel" of Austin.
Looking for a printable version of the list above? Visit austintexas.gov/earthmonth. 
Getting outside is an essential part of going green. Falling in love with the world around us makes us more likely to protect and preserve it. Take the time to rediscover Austin and the surrounding Hill Country all over again – and do your part to make Austin greener today and for many years to come.
Tell us what you like best about the great outdoors in Austin at sustainability@austintexas.gov.