Austin Green Business Leader | Featured Member: St. Andrew's Episcopal School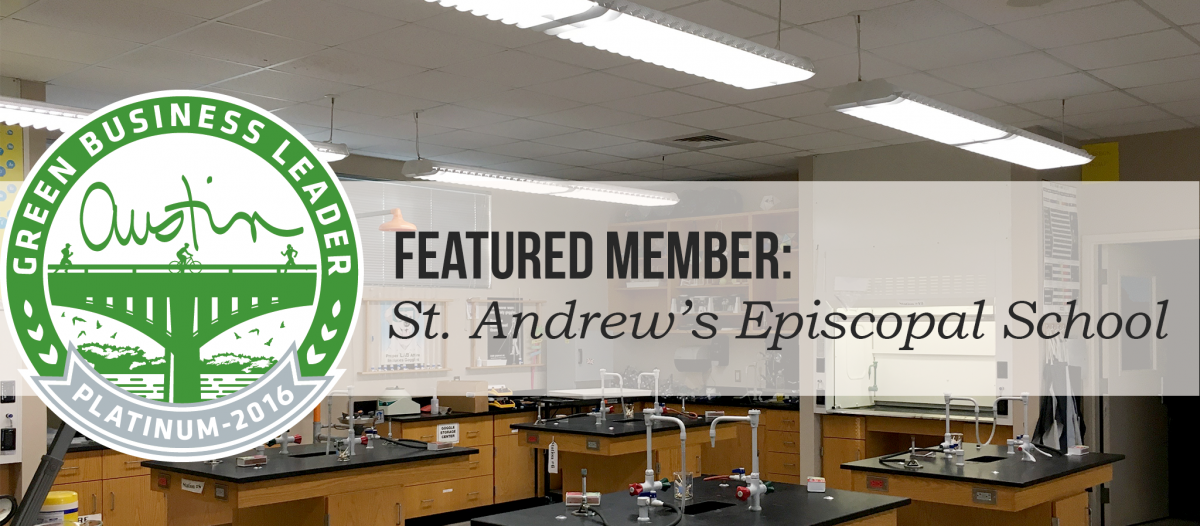 You may have heard of the Austin Green Business Leader program but perhaps are still unsure of how the program works or who the members are. We'll be featuring different members throughout the year to introduce the great businesses helping make Austin an even better place to live and do business!

Who is St. Andrew's Episcopal School?
St. Andrew's Episcopal School seeks students of character and intelligence from diverse ethnic, racial, and socioeconomic backgrounds. The school strives to help young people achieve their potential in intellectual understanding and aesthetic sensitivity, physical well-being, athletic prowess, and moral decisiveness, so that they may lead productive, responsible lives, not only for themselves but also for their community.
What makes them a Green Business Leader?
St. Andrew's wanted to save on their energy costs. After working with Austin Energy to identify the best options for efficiency improvements, they decided to pilot a lighting retrofit to LEDs on their Upper School campus. Since the retrofit was completed last fall, continuous monitoring of their electricity usage has revealed:
Energy consumption for the school was reduced by 27,000 kilowatt-hours.
More than 25 tons of greenhouse gas emissions have been avoided.
The retrofit cost was paid back through utility bill savings in 9 months.
St. Andrew's has saved a total of $3,000 in energy costs.
Based on this significant return on investment, St. Andrew's plans to expand their use of LEDs to other campuses next year.
Read the full feature on St. Andrew's Episcopal School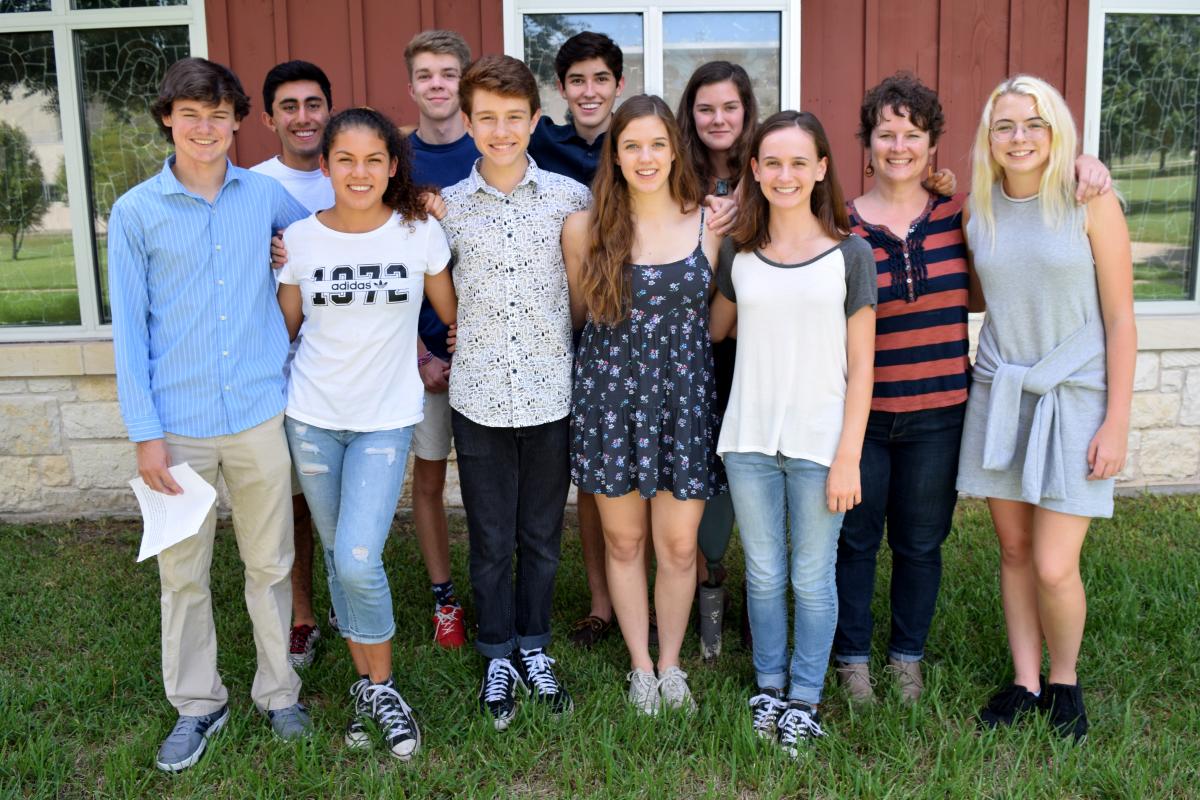 ---
Is your business a green business?
If so, we encourage you to join this elite group of members and be recognized as Austin Green Business Leader. Open enrollment happens only once a year from January 1 through February. This is the only time that scorecards will be reviewed, and new members are invited into the program. Download the scorecard today to get started on your application! Learn more about the Austin Green Leader Program.
Members of the Austin Green Business Leaders are companies that have filled out and submitted a scorecard that demonstrates their commitment to sustainable business practices in the seven categories of energy, resource management, water, transportation, healthy work environment, community stewardship, and communications and outreach. These community leaders have adopted a business model that protects the environment, enhances the community, supports local culture, and maintains a healthy workplace, all of which can positively affect their bottom line.  They understand that, especially in Austin, Green Business is Good Business.