Austin Green Business Leader lights the way for off-grid solar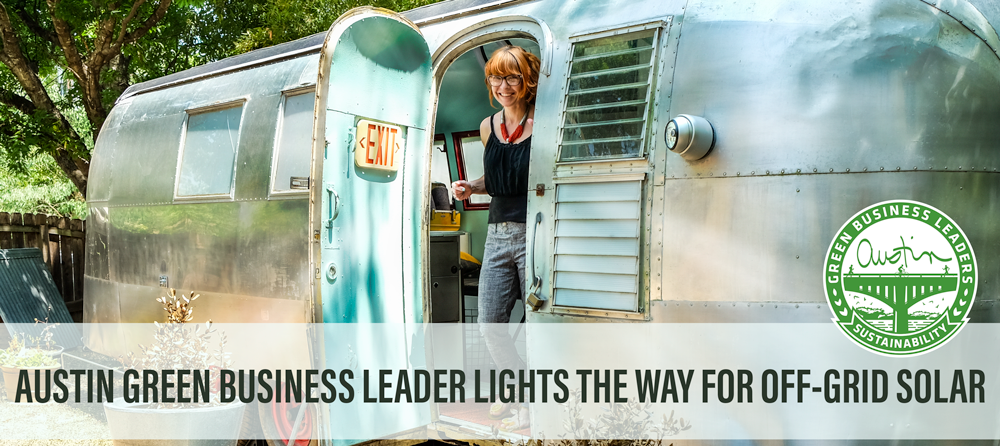 René Geneva has a long history of entrepreneurship. Back in the late 1990's, she started an eco-fashion line called René Geneva Design. She sold in several stores, including Whole Foods Market, and won Austin Fashion Week's First Golden Boot Award for Best Designer.
Now, she is the owner of Texas Indie Solar, a Platinum-certified Austin Green Business Leader. One of her business' unique products is called a "Vanopy" — a custom-made, flexible solar panel that can power RVs, tents, art installations, and more. Through creating the Vanopy, René is able to merge her love of sewing and design with her love of sustainability.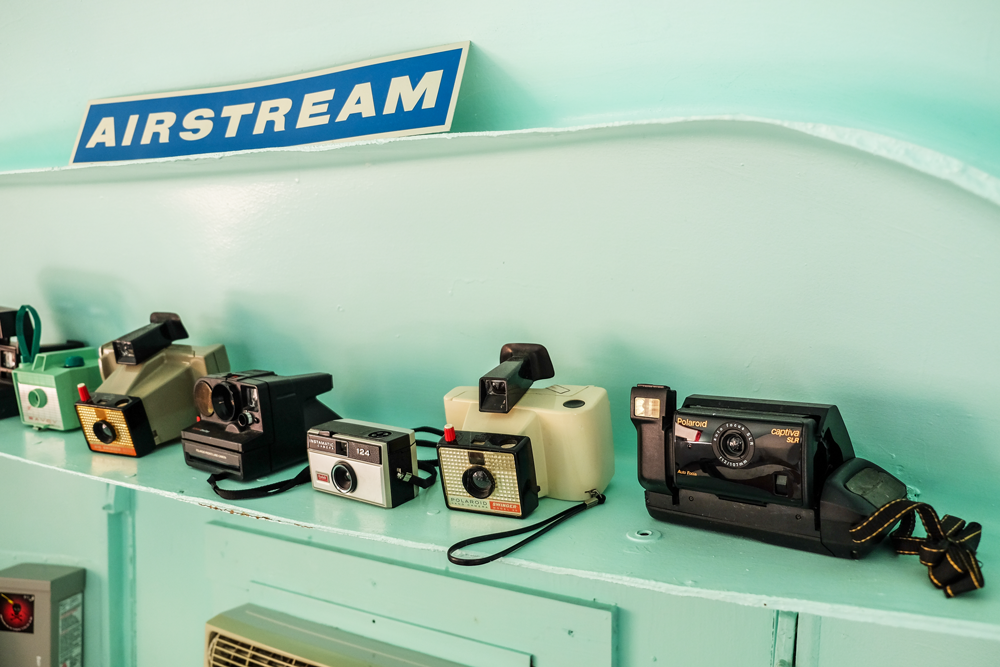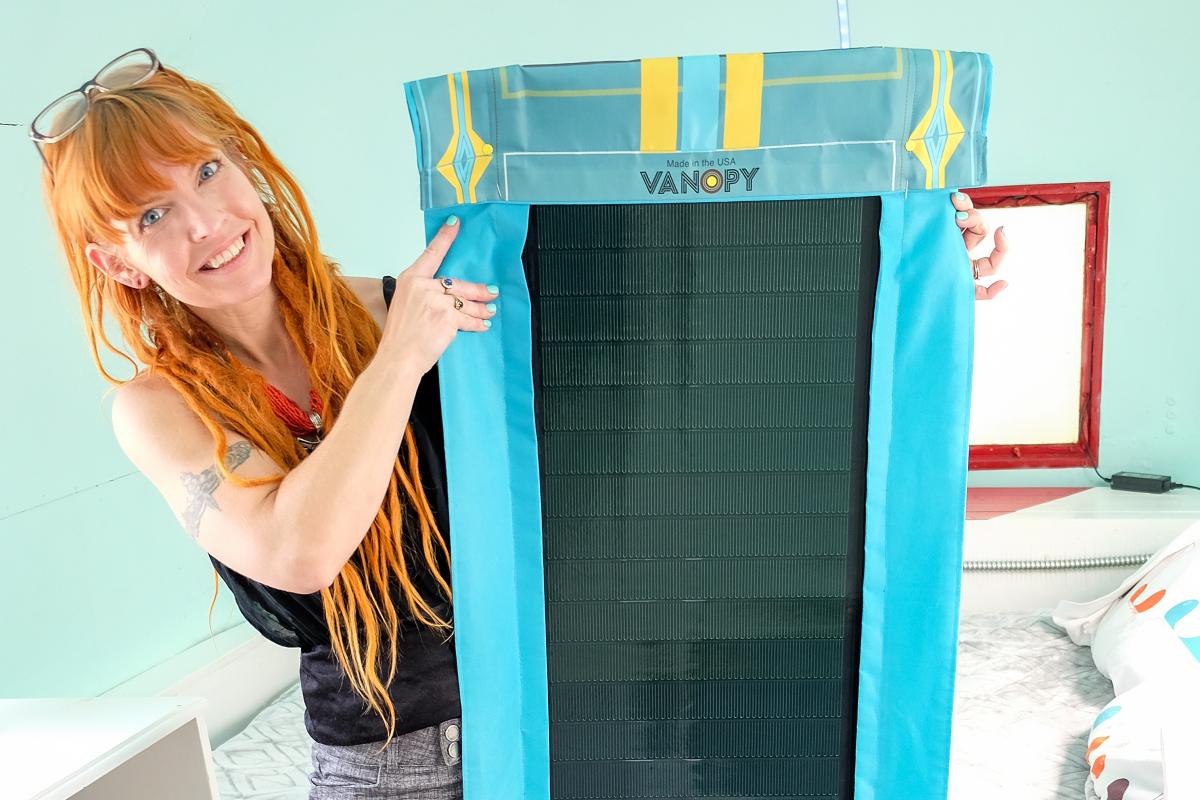 Before solar energy became more common, René was installing off-grid electric as far away as Nicaragua. "People were carrying 50-pound solar panels on their backs for miles. I knew there had to be a better way," René said. "I wanted to make panels that were lightweight and flexible, so they could be carried easily and installed anywhere." The idea for the Vanopy was born.
Texas Indie Solar sees a high demand for the Vanopy with RV drivers — or "vanlifers" — and they come from all over. "What usually happens is they end up parking the RV in our driveway and staying a few nights so we can create their Vanopy and show them how to use the technology," René said.
Most recently, a couple drove all the way from Edmonton, Canada to get outfitted. Lynnette Khu and Paul Van Vorstenbos made the long trek because they wanted to run their RV's generator less and stay longer in more remote locations without needing a traditional power source. "Recently, we visited some islands in Canada that have very little development to speak of. With a solar system, we could stay in places like that for longer," Lynette explained. She continued, "We're very environmentally conscious and like to use the generator as little as possible. We have a very small footprint, and really enjoy our simple lifestyle."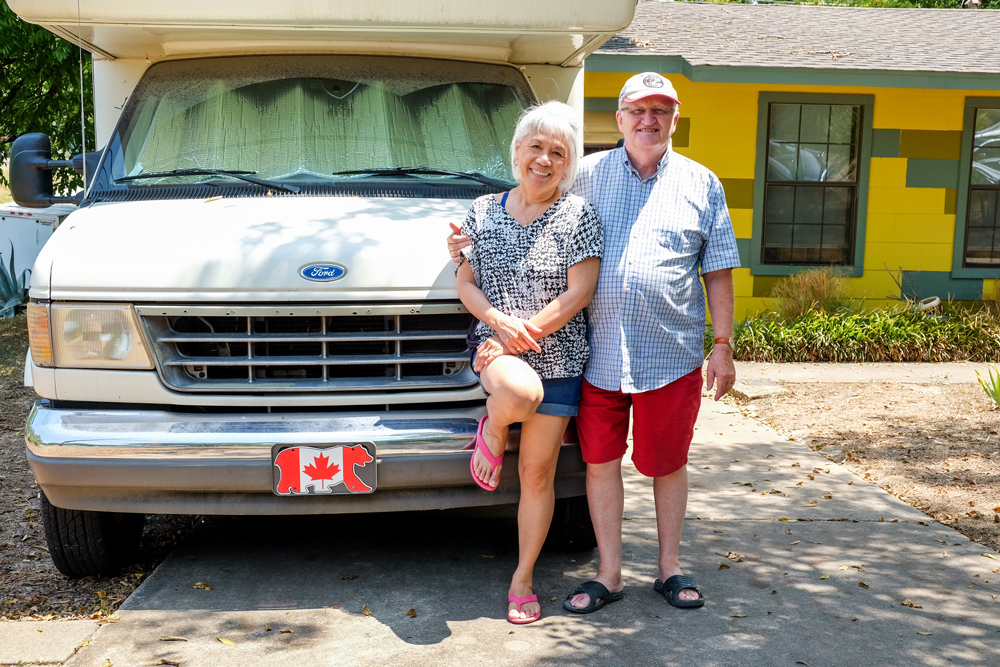 True to "Keep Austin Weird" style, the business has a solar-powered cotton candy machine on the property. There's also an airstream trailer in the backyard, meant to demonstrate the solar technology. And, with Austin City Limits on the horizon, it's fun to mention that René founded the company after being hired on to power Willie Nelson's stage trailer with solar in 2011.
2017 kept Texas Indie Solar busy with a project through the City's Neighborhood Partnering Program to build a solar-powered bike path. The project is located in South Manchaca, and features six solar powered LED lights installed under a 48' overpass. The company also recognizes the part solar energy can play in disaster relief. After Hurricane Maria, they raised $12,000 and sent solar vanopies to residents in Puerto Rico.
Recently, Texas Indie Solar was recognized as a Platinum level business in the City's Austin Green Business Leaders program. This comes on the heels of the company obtaining the City's DBE, HUB, and Women Owned Business Certifications.
"We wanted to join the Austin Green Business Leaders Program and see our work acknowledged, because we were already doing so many sustainable things. It just made sense," René said.  
René likes being on the leading-edge while forging her own path. She said of being a Green Business Leader, "If you want to get in, get in now. It's a great way to network and make friends, while also making a difference."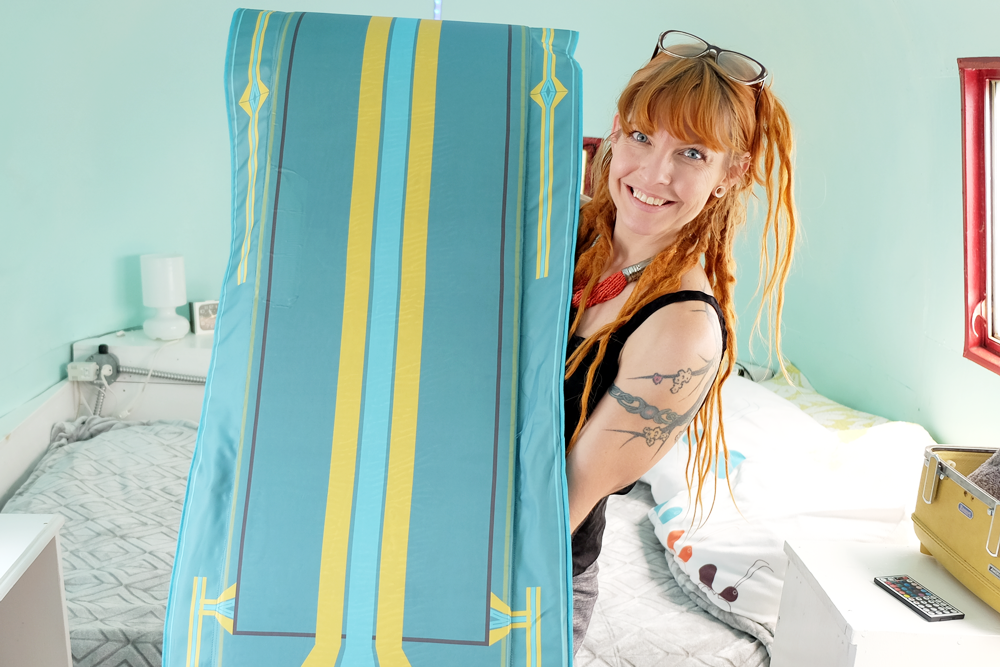 Interested in joining the Austin Green Business Leader family? Check out our website for more information about the program.