Eastside Memorial and Reagan High Schools to Attend Bill Nye's SXSW Eco Keynote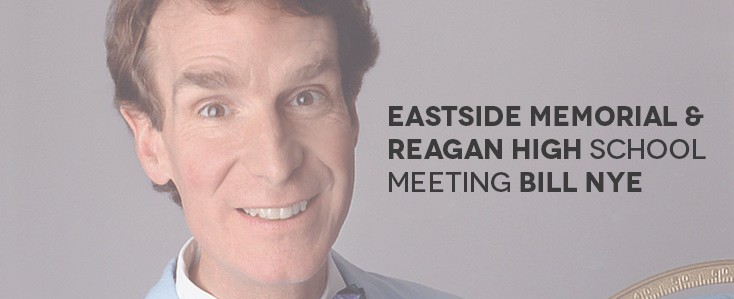 Bill Nye, the Science Guy, will deliver the keynote address at this year's SXSW Eco Conference on October 12th, and two area high schools will be in attendance as guests of the City's Office of Sustainability. Calling climate change the biggest challenge we face, Nye fights to raise awareness of climate change and the value of critical thinking, science, and reason. Through this work, Nye hopes to inspire people everywhere to change the world, and Eastside Memorial and Regan High School are already taking action.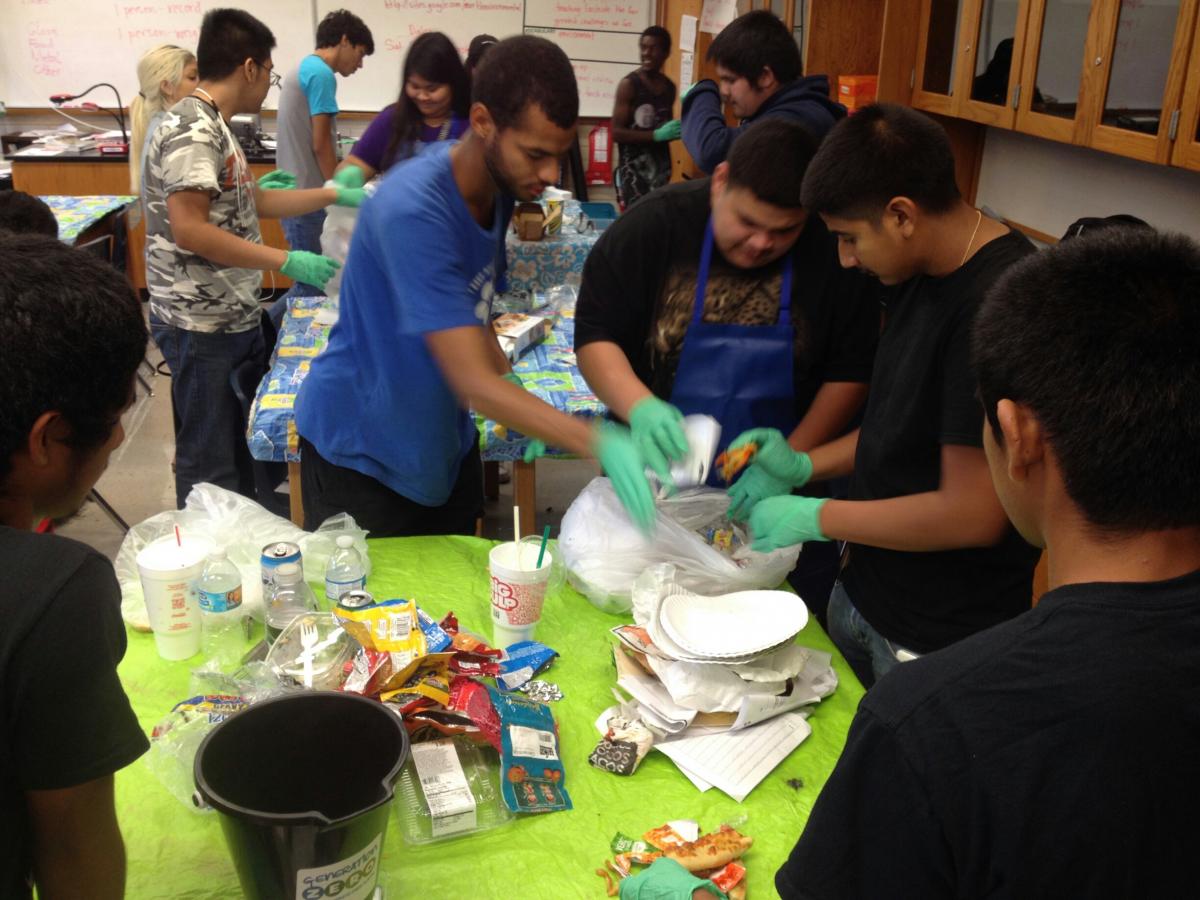 At Eastside Memorial, a school-wide waste audit determined that over 82% of the materials in the landfill bins were actually recyclable or compostable. This prompted students to conduct a school-wide education campaign to improve recycling rates. Environmental Systems students conducted bilingual recycling education, Construction Tech students built 3D display boards to remind the school community about what was recyclable, Occupational Prep students picked up bins from classrooms and put them in the recycling dumpsters, and teachers worked with the school district and Austin Resource Recovery to provide more bins and introduce compost pickup at the school.
As a result of these efforts, recycling increased from an average of 3,200 pounds per month during the fall semester to over 4,400 pounds per month in the spring semester. Eastside Memorial High School became the first high school in the Austin Independent School District to introduce composting on their campus and have diverted over 10,250 pounds of organic waste from the landfill since composting began in February 2016. As a result of their zero waste efforts and other greening initiatives around the school, Eastside Memorial High School became the FIRST National Wildlife Federation Certified Green High School in Texas!
Debra Groth, Social Studies teacher and Just Keep Living Foundation facilitator at Reagan High School, is partnering with EcoRise to integrate sustainability into after school programming. This year, Just Keep Living Foundation students and facilitators plan to conduct eco-audits around food, waste, and energy, to identify campus strengths and weaknesses. Moving forward, the school envisions garden beds where students can grow vegetables for lunch and to take home to their families. There are also plans to raise awareness about recycling and energy use on campus, in order to reduce energy consumption and divert recyclables from the landfill.
Students from Eastside Memorial and Reagan are well on their way to making a difference in the fight against climate change – meeting Bill Nye may provide additional inspiration to take their efforts even further!
Check back for photos and recap of the keynote later this month!