Lifeguarding is the Perfect Summer Job!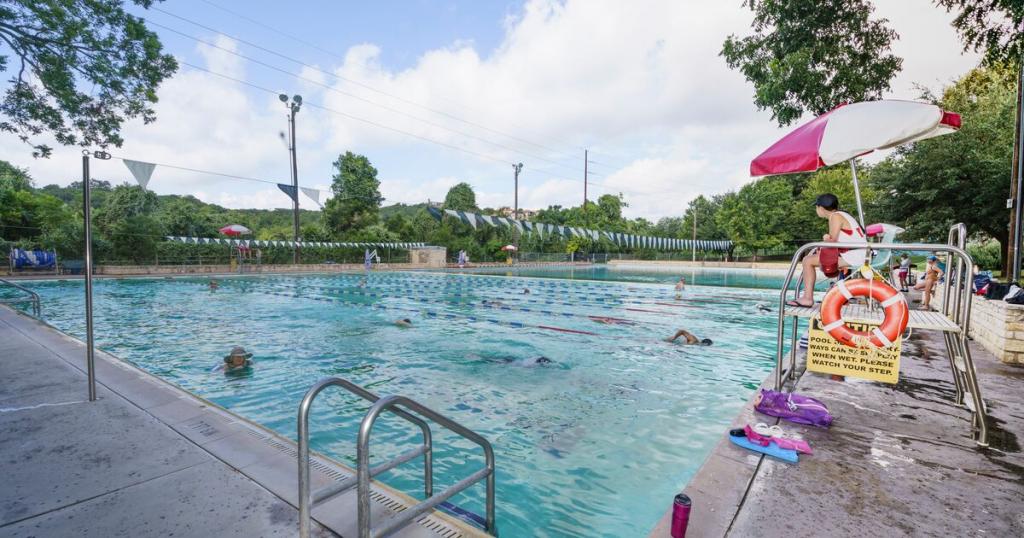 "It truly is the perfect summer job. I continued it through college because there are always lifeguarding vacancies and a flexible schedule is key to jobs in college." –Nick, Engineering Construction Coordinator
Lifeguard training and hiring starts at age 15 and there is no age limit. Candidates from diverse origins, orientations, identities, and abilities are welcome. All interested people are encouraged to apply today to start a career in aquatics. Lifeguards over the age of 16 can start work right away and 15-year-old lifeguards can begin working after AISD lets out for summer break.
Austin City Council has been making changes to encourage applicants to join the City of Austin workforce. In fiscal year 2023, the City raised its minimum wage to $20 per hour to keep up with the cost of living. Lifeguards now get free training and a free uniform. There is also a $400 lifeguard training stipend for staff who complete a certain number of work hours during the swim season. City staff also get a free Cap Metro pass and free pool entry. 
Many people start in high school or college and continue working as lifeguards well into adulthood and even retirement. Lifeguarding can also be a stepping stone to a career in public service or a job as a first responder. Tomorrow's emergency medical technicians, firefighters, and police officers can start learning lifesaving skills and building emergency response experience working as lifeguards today.  
Start your career earning $20.00 per hour!
Apply now: LifeguardAustin.com