Office of Sustainability Volunteers at Mobile Food Pantry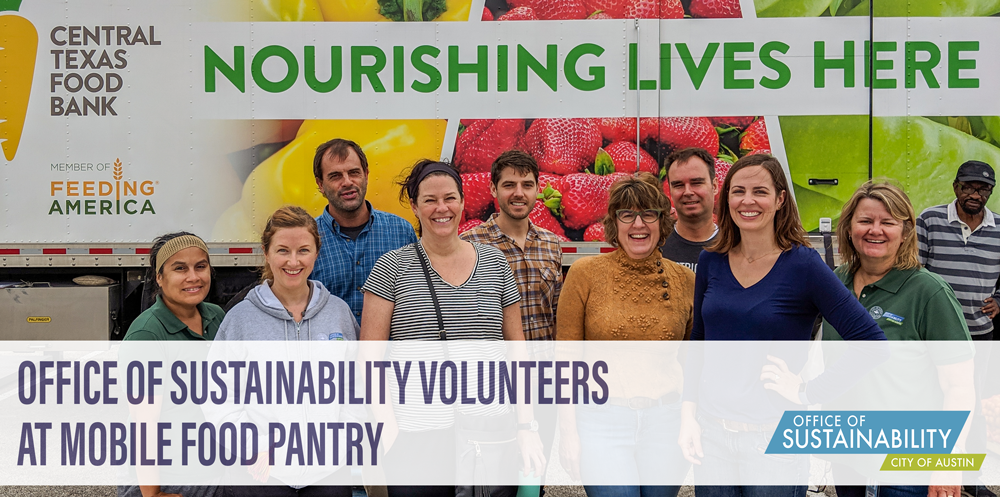 "Life's most persistent and urgent question is, 'What are you doing for others?'" – Martin Luther King Jr.
This week, our office volunteered with the Central Texas Food Bank's Mobile Food Pantry at Del Valle High School. Since our office works to address food insecurity in Austin, it was important for us to both help those in need and to see the need first-hand. The month of November is a good time to focus on giving back and giving thanks, so we decided to start it off by lending a hand in our community.
Our experience at the Mobile Food Pantry
When we arrived on-site to check in with the Food Bank's volunteer coordinators, a long line of people had already formed, waiting to begin filling their reusable bags with food to feed their families. When the Mobile Food Pantry opened up at around 9:00 a.m., our team of volunteers was ready to begin distributing food.
Each volunteer was assigned a specific task, and members from our office were each in charge of distributing a few specific items. As families moved through the line, they filled their bags and boxes with foods like frozen meats and fruits, canned beans, peanut butter, carrots, potatoes, limes, and more. In total, our team helped distribute about 7,000 pounds of food to 120 families in need. The operation moved smoothly and everyone was able to move through the line by about 10:00 a.m.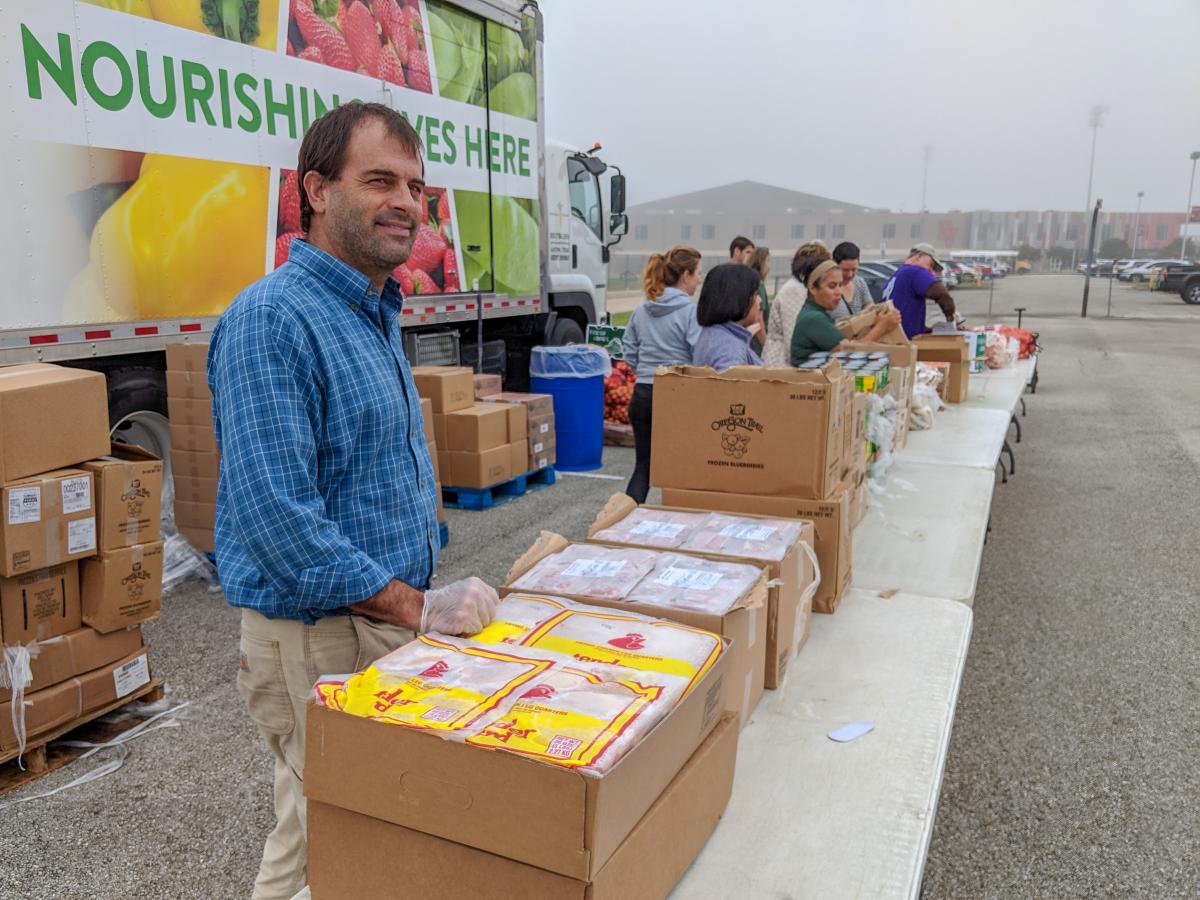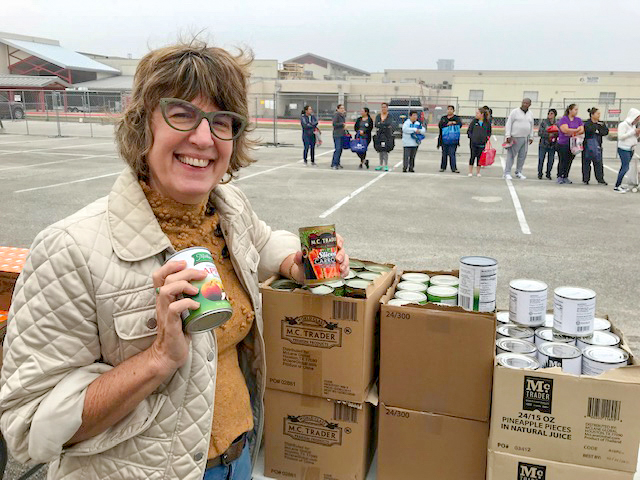 The need in our community
34% of Food Bank clients are children and teens
64% of client households have at least one working adult
62% of clients who don't work are disabled
93% of Food Bank clients are not homeless
20% of client households include grandparents caring for grandchildren who live with them
The Food Bank serves 21 counties in Central Texas — an area that's about twice the size of Massachusetts. Their programs, like the Mobile Food Pantry, help people like Ashley who moved from Austin to Copperas Cove with her two daughters because of rising housing costs. Ashley said, "If these services weren't available we would probably go three days with little to no food, scrounging things together. That's pretty much what we would go through."
According to the Food Bank, Ashley and her daughters are just a few of the nearly 450,000 people in Central Texas who are food insecure. And, 1 in 6 Central Texans and 1 in 5 Central Texas children are at risk of hunger. Both figures are above the national average.
Breaking the cycle
At our office, we are tasked with helping to strengthen our local food system from farm to fork, so it's very important for us to be able to see the need in our community for ourselves. Even though Austin has an unparalleled food community — from local urban farms and community gardens to world-class restaurants and grocery stores — current data shows that not everyone has equitable access to all this bounty. Our experience in volunteering with the Food Bank has helped to reinforce our efforts to increase access to healthy food in Austin. In the words of the Food Bank, "Together, we have the power to break the cycle and end hunger."  
If you're interested in volunteering with the food bank, look here for opportunities.