You are here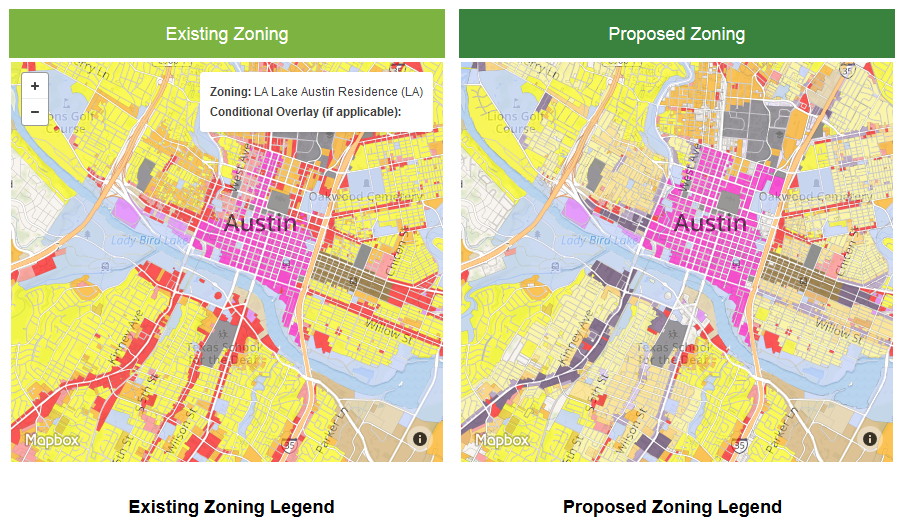 The proposed zoning maps have been released. Click here to compare them with existing zoning districts.
Visit tiny.cc/codenextofficehours or call (512) 974-3583 to make an appointment to speak to a CodeNEXT planner about the draft zoning map.
Supporting Documents:
---
You can download a combined copy of the entire Draft Land Development Code by clicking this link.
However, the CodeNEXT team will only be reviewing comments on the draft from the online comment tool.
Online survey: Share your opinions about whether the draft code alleviates the 10 major issues identified in the Land Development Code Diagnosis.
---
---
These draft documents provide visual and text descriptions of the various zones currently under development through CodeNEXT.
---
---
Select the following topics to read how the draft code can provide solutions to the challenges we face.
Want to learn more about the new code? Check out one of these documents.
Download: CodeNEXT outreach tools
---
---