- - to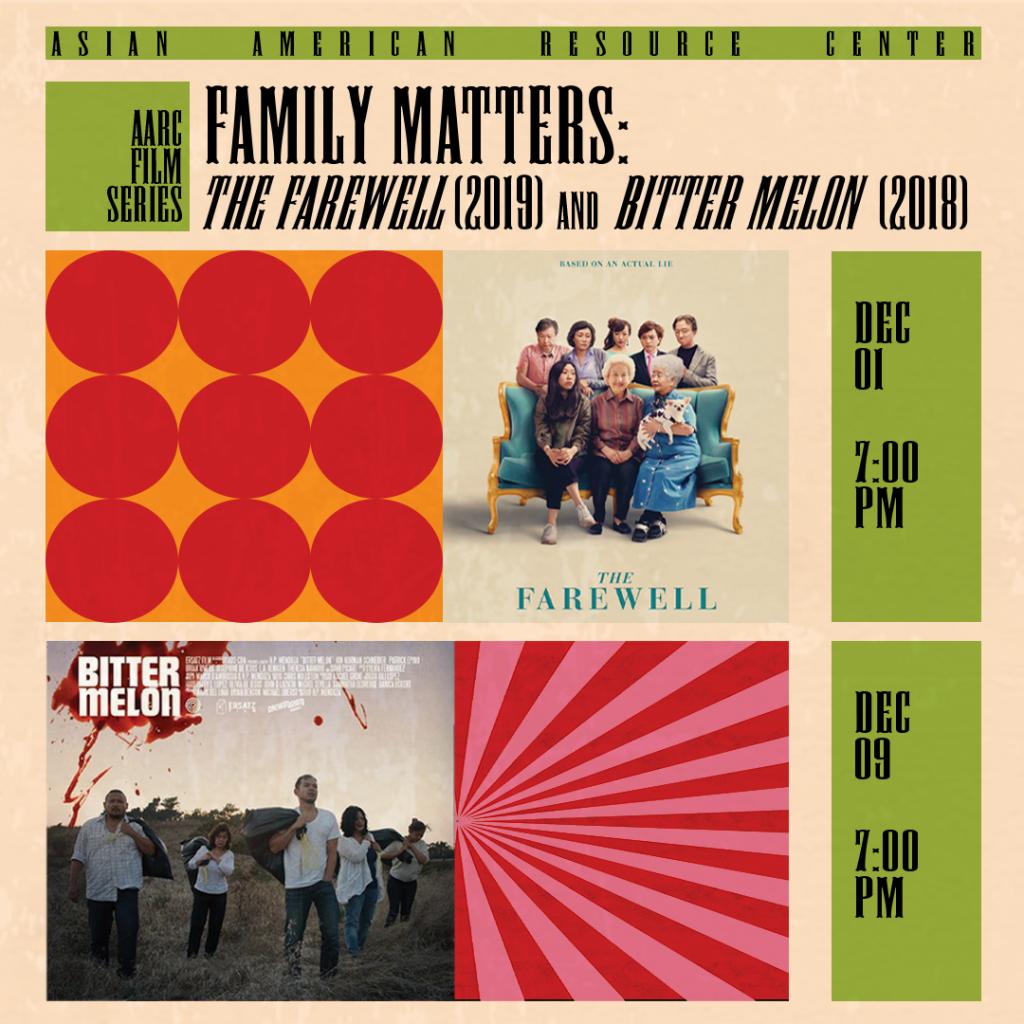 Experience a dynamic cinematic journey with the Asian American Resource Center (AARC)'s FREE film program. This series pairs two films with similar themes or narratives and invites you to explore how they intersect and contrast, sparking reflection on the Asian American experience. 
This December, see how the stories of 2 different families play out during a time of gathering in our first installment, Family Matters: The Farewell (2019) & Bitter Melon (2019) Film Screenings. Dive into two comedy-drama films that deal with the complexities of cultural silence, mortality, collectivism, and unspoken love. 
The Farewell will be shown December 1 at 7 pm, and Bitter Melon will be shown December 9 at 7 pm. Join us 30 minutes before each screening starts to get settled in and enjoy food, fun previews, and a short trivia activity! We'll have free snacks (as supplies last) and a delicious food vendor. Chairs will be set up, but you're welcome to bring blankets, lawn chairs, etc. if you want to get cozy on the floor. While you're there, feel free to take a look around the AARC, explore our upcoming programming, and view the current art exhibits on display! 
Asian American Resource Center
8401 Cameron Rd
Austin, TX 78754
United States