- to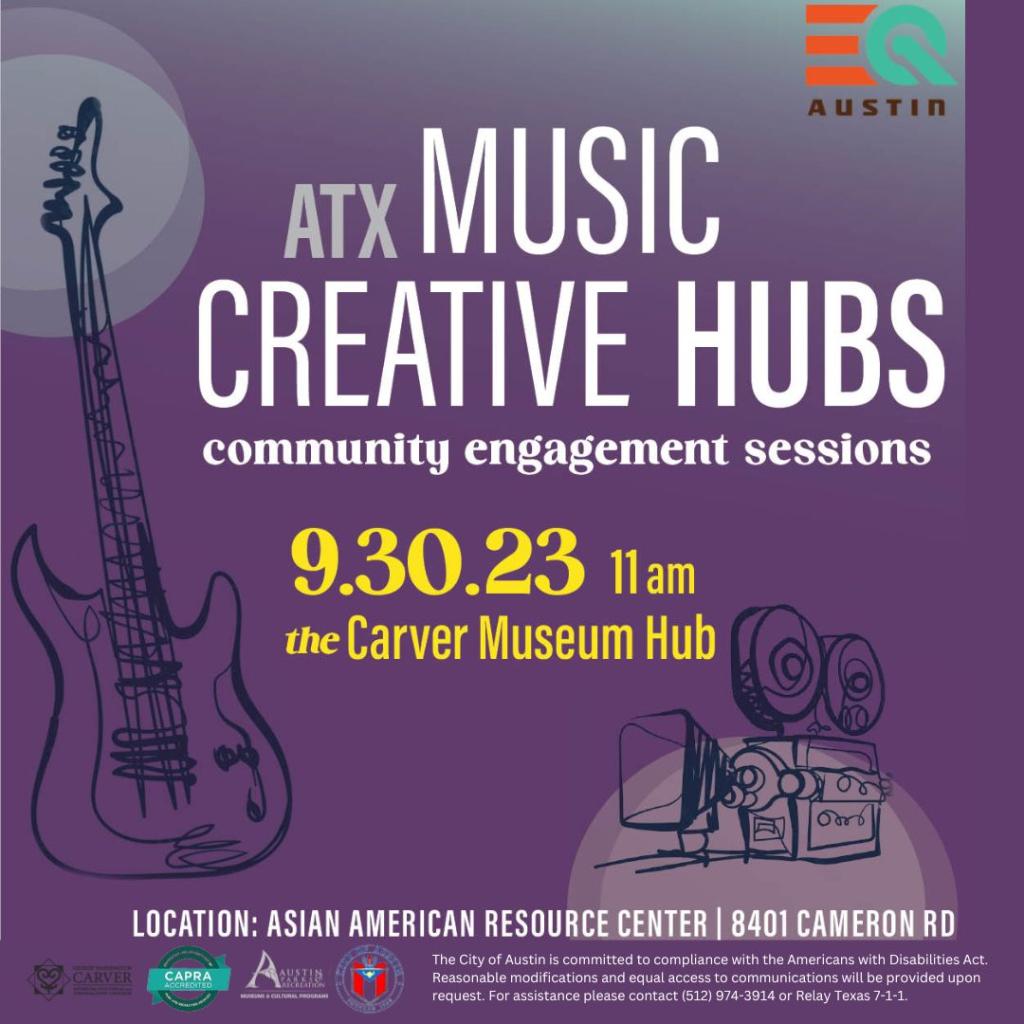 Join us on September 30th 11:00AM at the Asian American Resource Center for a Carver Community Engagement event to learn about ATX Music Hubs and provide important input that will help to develop creative entrepreneurs in music, film/video, and creative technologies at three PARD cultural centers: the Emma S. Barrientos Mexican American Cultural Center (MACC); the George Washington Carver Museum (Carver); and the Asian American Resource Center (AARC).
The City is interested in providing underserved local musicians and artist communities with resources to: perform, rehearsal, live stream, and record, along with providing artists with assistance in business development, marketing and other entrepreneurial needs.
The first community meeting will take place before focus groups are held and will provide the community with an understanding of what a music hub is, the process that will take place to assess the needs and create a plan for one and provide an opportunity to network with musicians and other key stakeholders and identify possible individuals for focus groups and small group sessions.
 
Cultural Center Community Meetings
September 9th 11:00AM -AARC Community Engagement
September 30th 11:00AM - Carver Community Engagement
September 30th 2:00PM - MACC Community Engagement
* All Community Engagement Forums will be held at the Asian American Resource Center 8401 Cameron Road, Austin Texas
Asian American Resource Center
8401 Cameron Rd
Austin, TX 78754
United States