- to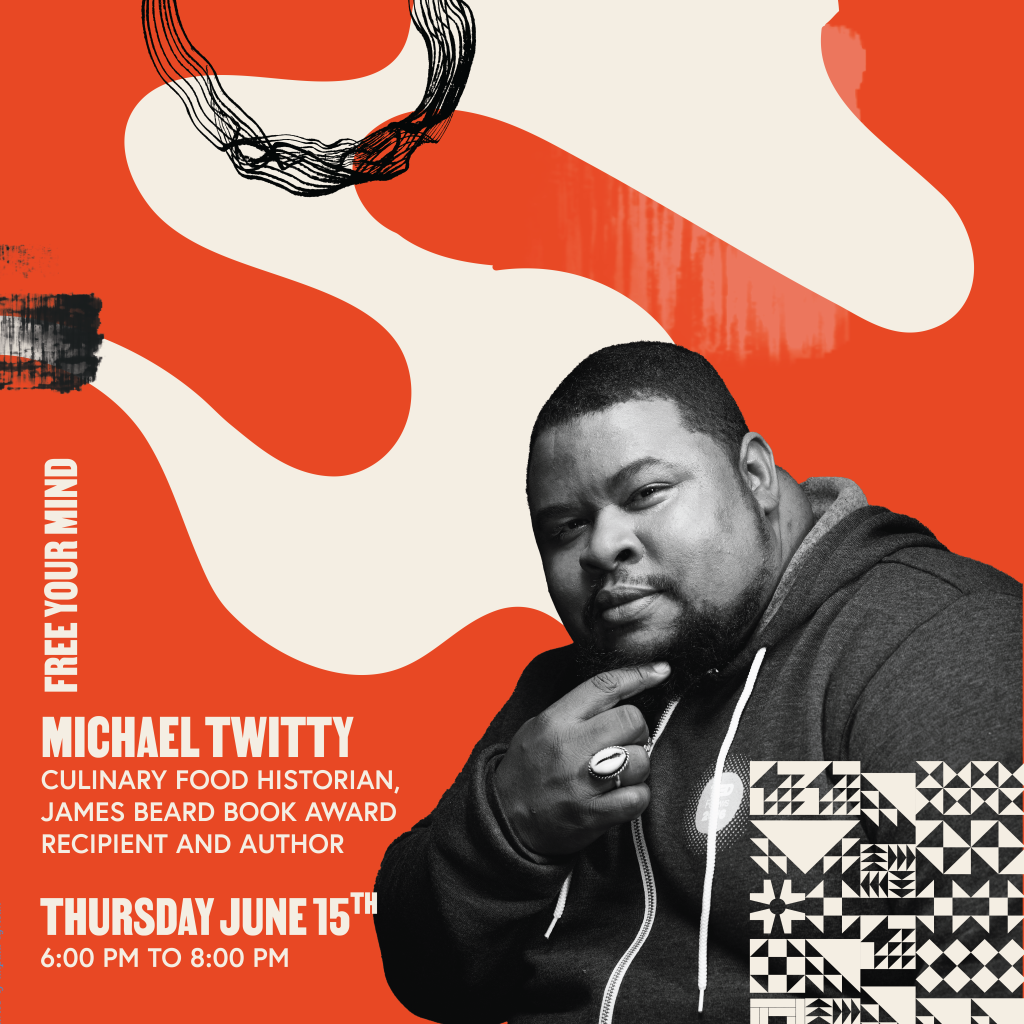 Free Your Mind Juneteenth Lecture Series with Michael Twitty
✨ Join us in welcoming Michael Twitty to Carver Museum!
This year the Carver Museum is teaming up with the City of Austin Equity Office to present a week of dynamic conversations with thought leaders and public scholars as part of the Free Your Mind Juneteenth Lecture Series! 
Calling all chefs, food-heads, and historians! Join us on Thursday, June 15, for culinary food historian James Beard, Book Award recipient and author of The Cooking Gene: A Journey Through African-American History in the Old South, Michael W. Twitty.
SCHEDULE:
5:30pm- 6:00pm- Doors open/ guests arrive. Parking is available on site.
6:00pm-7:30pm- Michael will present a lecture on African-American foodways and contemporary abolitionist movements followed by a Q&A facilitated by University of Texas Assistant Professor of African and African Diaspora Studies, Dr. Ashante Reese, followed by a reception ending at 8:00 pm.
⏰ Thursday, June 15 6-8pm
🏡 Carver Museum and Genealogy Center 
📌1165 Angelina Street, Austin TX 78702
📝 RSVP today! https://www.eventbrite.com/e/a-talk-michael-w-twitty-tickets-639363873557
Carver Museum And Genealogy Center
1165 Angelina Street
Austin, TX 78702
United States