City of Austin
FOR IMMEDIATE RELEASE
Release Date:

---
The council will deepen youth engagement in the City's Climate Equity Plan and activate community engagement projects
Contacts:
Laura Fuller, EcoRise
Shannon Stewart, Office of Sustainability
---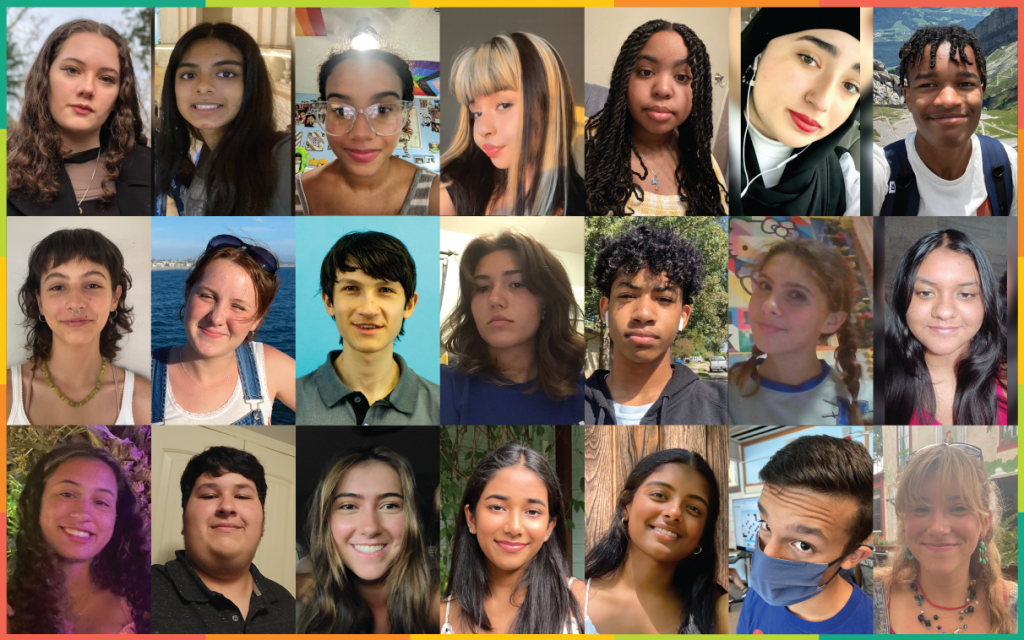 Youth voices prioritize justice, resilience, and health in conversations about compounding climate hazards affecting our communities. Austin's Youth Climate Equity Council, established to give a platform to youth voices and connect them to city initiatives and leaders, has selected its second cohort of students. Twenty-five local youth, ages 14–18, representing 11 schools, including public, private, and charter schools, will work on the council this academic year. The students will design solutions to initiatives related to sustainability and the implementation of Austin's Climate Equity Plan, adopted by the City Council in September 2021.
"As a member of this youth council, I hope to help affect real change," said Amber, a newly appointed youth council member. "It is so difficult to see that there is a major problem facing our society but not have the resources to help. This youth council will be a unique opportunity to create solutions, fight for our planet, and work with like-minded individuals."
The mission of the Austin Youth Climate Equity Council is to empower Austin's next generation of climate champions with the tools to engage in community issues around climate change, environmental policy, and environmental justice. The young leaders selected for the council will learn about sustainability, civic procedures, environmental justice, and how these relate to improving their community's health and well-being. They will use Y-PLAN (Youth – Plan, Learn, Act, Now), an award-winning educational strategy, to tackle real-world challenges in partnership with City departments, local community members, and organizations. Council members will meet bi-weekly through May to connect with and learn skills from local leaders, changemakers, and activists.
"Providing pathways for youth to lead the way on climate change is a critical step," said Lucia Athens, the City of Austin's Chief Sustainability Officer. "Their sense of urgency is understandable given the state of the world we will be passing on to them. There is much to be gleaned from youth energy and ideas."
"The Austin Youth Climate Equity Council fosters intergenerational dialogue and bridges the diverse perspectives, knowledge, and resources found across communities within Austin," said Brittany Jayroe, Director of Youth Programs at EcoRise. "These young leaders are essential voices in the community of practice of Austin city planners, academics, organizers, and community leaders that strive to improve the well-being of those that call Austin home."
The Austin Youth Climate Equity Council is led and facilitated by the national sustainability education nonprofit EcoRise in partnership with the City of Austin's Office of Sustainability. Austin-area sustainability professionals can also get involved by applying to mentor the youth council members.
###
About the City of Austin's Office of Sustainability
Austin's Office of Sustainability works to ensure a thriving, equitable, and ecologically resilient community by providing leadership, influencing positive action through engagement, and creating measurable benefits for Austin. The Office works to achieve net-zero community-wide greenhouse gas emissions by 2040, a healthy and just local food system, resource-efficient strategies for municipal operations, tangible projects that demonstrate sustainability, and a resilient and adaptive city. Find out more at www.austintexas.gov/sustainability.
About EcoRise
EcoRise mobilizes a new generation of leaders to design healthy, just, and thriving communities for all. The national nonprofit organization elevates student voices and advances student-led solutions to real-world challenges with programs focused on environmental literacy, climate justice, and equitable access to green career pathways. EcoRise is currently supporting more than 8,400 teachers and 467,000 students through a range of curricula, programs, and grants. To learn more about EcoRise, visit www.ecorise.org.