---
Chief Medical Officer                                                          

Mark E. Escott, MD, MPH, FACEP, NRP
Dr. Escott serves as the Chief Medical Officer and EMS System Medical Director for the City of Austin and Travis County, the Texas Department of Public Safety and the Texas Division of Emergency Management. He also served as Interim Medical Director and Health Authority for Austin Public Health. He has academic appointments as Clinical Assistant Professor in the Division of Emergency Medicine at the University of Texas at Austin Dell Medical School and as a Senior Lecturer in Medicine and Public Health at Flinders University in Adelaide, Australia. Dr. Escott currently serves as the Immediate Past Chair of the Section of EMS and Prehospital Medicine of the American College of Emergency Physicians. He is Board Certified in Emergency Medicine and Subspecialty Board Certified in EMS. He has published numerous articles, abstracts, papers, and presentations related to EMS, Disaster Management, and Public Health. In 2019, he was awarded the inaugural Dr. Charles Bauer Texas Emergency Management Medical Professional of the Year Award by the Texas Division of Emergency Management.  
Prior to his position in Austin, Dr. Escott served as the Director of the Division of EMS and Disaster Medicine and EMS Fellowship Director for Baylor College of Medicine, Health Authority for the Montgomery County (Texas) Public Health District and Medical Director for the Montgomery County Hospital District EMS, Harris County ESD #48, and San Jacinto Community College-North.  In addition, he served as the Medical Director for the EMS Service and EMS education program at Rice University which he founded as an undergraduate student in 1996 after completing his training as a Firefighter and Paramedic.
View Dr. Escott's Curriculum Vitae for a summary of his historical accomplishments.
---
Chief Deputy Medical Director

Jason R. Pickett, MD, FACEP, FAEMS
Dr. Pickett serves as the Chief Deputy Medical Director for the City of Austin and is an affiliate faculty member in the Department of Surgery and Perioperative Care at Dell Medical School at the University of Texas at Austin and is the Assistant Program Director for the EMS fellowship. Dr. Pickett is a member of the Guidelines and Practice Committee for the National Association of EMS Physicians and is also a member of the Guidelines Committee for the Committee on Tactical Emergency Casualty Care. He serves as the Tactical EMS Chair for the National Tactical Officer's Association. Dr. Pickett is Board Certified in Emergency Medicine and Subspecialty Board Certified in Emergency Medical Services. Prior to his position in Austin, Dr. Pickett served as the Director of the Center for Prehospital and Operational Medicine at Wright State University. He is currently a Battalion Surgeon in the Army National Guard.
---
Deputy Medical Director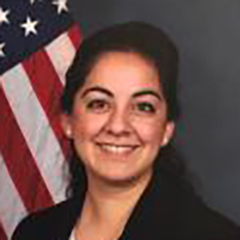 Heidi Abraham, MD, FAEMS
Dr. Abraham started her career as an EMT with a volunteer fire department and worked various EMS jobs before she attended medical school. She completed her Emergency Medicine residency as a chief resident at the Wright State University Integrated Residency in Emergency Medicine. While in residency, she was the assistant medical director at Fairborn Fire Department, a tactical medic with local SWAT teams, and involved in MCI and regional disaster preparedness. She completed the EMS and Disaster Medicine fellowship at University of Texas at Houston. She served as an assistant medical director for Houston Fire Department. She continues to serve our system as well as medical director for New Braunfels Fire Department and San Antonio AirLIFE. She is the team physician for Comal County Sheriff's Office SWAT team and associate medical director for other fire and EMS agencies. Dr. Abraham serves on the State of Texas's Governor's EMS & Trauma Advisory Council, EMS Medical Director Committee, and on the Board of Directors for the Texas Chapter of NAEMSP. 
---
Associate Medical Director

Mark Ackrell, MD, FACEP
Dr. Ackrell graduated from the University of California at Berkeley with undergraduate degrees in biochemistry and physiology. Upon graduation, he entered medical school at the University of Pittsburgh. He completed his medical education and did an internship in internal medicine at the University of Florida/Shands, Jacksonville. Upon completion of his internal medicine internship, Dr. Ackrell remained at the University of Florida Shands/Jacksonville to complete his residency requirements in emergency medicine and was appointed Chief Emergency Medicine Resident his final year.
He has also maintained a clinical relationship with Shands/Jacksonville as a clinical instructor in their emergency medicine residency program. Currently, Dr. Ackrell serves as the Director of Emergency Medicine at South Austin Hospital. In addition to his full-time status with South Austin Hospital and his part-time status as an Associate Medical Director, he serves as a Team Physician with Florida's Disaster Medical Assistance Team (DMAT), Team Physician with the State of Florida's Emergency Response Team and is a NASA Shuttle Launch physician.
---
Associate Medical Director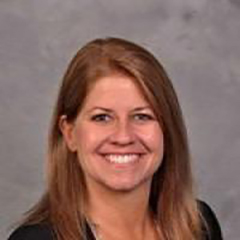 Susan Schreffler, MD, FACEP, NRP
Prior to attending medical school, Dr. Schreffler worked for 12 years as an EMT, EMT-I and paramedic for both A/TC EMS and Williamson County EMS. She has proudly maintained her Nationally Registered Paramedic since 1996. Dr. Schreffler is a Fellow of the American College of Emergency Physicians, a member of the National Association of EMS Physicians and a member of the American Medical Association. She has co-authored book chapters and articles in toxicology and articles/presentations in event medicine. Her primary interests are clinical education, quality improvement, toxicology, event and disaster medicine. She has participated in multiple disaster relief missions both domestically and abroad. Dr. Schreffler has recently joined Texas Task Force 1 (TX-TF1) as a Medical Team Manager.  Prior to joining the team in Austin, Dr. Schreffler served as the EMS System Medical Director for Durham County EMS and Director of Prehospital Medicine for the Duke University Medical Center in Durham, North Carolina. She completed residency in Emergency Medicine and Fellowship in EMS and Disaster Medicine at Upstate Medical University (SUNY) in Syracuse, NY.
---
Paramedic Practitioner - Physician Assistant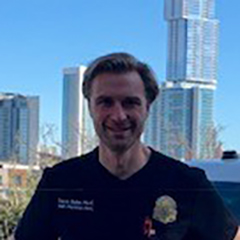 Travis Baker, PA-C
Travis comes from a long history of public service. Growing up in the Austin area, many of his family members worked and retired from public service with the City of Austin. He obtained his Paramedic certification in 2004, and worked as a volunteer paramedic with Texas A&M EMS while completing undergraduate coursework. After graduating in 2008 from Texas A&M, Travis worked as a paramedic/firefighter for several local fire departments and EMS agencies, including service with ATCEMS. In 2013, he graduated from the University of Washington-Seattle MEDEX Physician Assistant program. After graduation, Travis completed a fellowship in emergency medicine at Baylor College of Medicine in Houston. Following the fellowship, Travis worked full time in the Emergency Department at Ben Taub General Hospital. Prior to joining our system, Travis worked in critical care and emergency medicine in the Austin area. He continues to remain active clinically in local hospital systems. Travis is a member or Society of Emergency Medical Physician Assistants.
---
Staff Members

Jeff Hayes, MPH, LP, Chief of Staff
Jeff  Hayes holds a Master's Degree in Public Health in Health Policy & Management from the Texas A&M Health Science Center School of Public Health. His undergraduate degree is in Biology, Health and Physical Education from East Texas State University (now Texas A&M – Commerce). He served both as an EMT and a Paramedic with Austin EMS from 1986 to 1992.  He left to take the position of Department Chair of the Austin Community College EMS Program.  From there he was selected as the Director of Operations and Assistant Emergency Management Coordinator for Williamson County where he was employed for ten years.  Hayes then returned to our System as the Chief of Staff for the Office of the Chief Medical Officer.
Hayes is a member of the following professional organizations:  The National Association of EMS Physicians (NAEMSP), National Association of EMS Physicians (NAEMSP) Texas Chapter (founding board member), National Association of EMTs (NAEMT) and the National EMS Management Association (NEMSMA).
Hayes has made numerous EMS conference presentations on various subjects relating to emergency care, research and EMS Education. He has also authored articles in EMS trade publications and serves as a content reviewer for various EMS Textbooks and has co-authored several peer-reviewed articles and abstracts in EMS professional journals.

Bill Coll, B.A., M Pub. Affs. LP, REHS, Infection Preventionist
Bill Coll holds a Bachelor of Arts degree in Community Health Education from Montclair State University with a Master in Public Affairs from the Lyndon B. Johnson School of Public Affairs, The University of Texas at Austin.
He has over 50 years of EMT and Paramedic experience as a volunteer and with the Austin EMS System. Coll served with the City of Austin EMS Department from 1980 through 1993 in a variety of field and administrative positions. He was reassigned to the Austin Fire Department Medical Operations section for ten years. He has been in the Office of the Chief Medical Officer since its inception with a primary focus on Infection Prevention issues.
Coll has made numerous presentations, published several articles and chapters related to infection prevention. He is a member and held various officer positions with the Association for Professionals in Infection control and Epidemiology, at both the local and national level.

William Leggio, EdD, NRP, Clinical Quality & Patient Safety Specialist
Dr. William Leggio holds an Educational Doctorate of Interdisciplinary Leadership from Creighton University. He also completed graduate degrees in Healthcare Management and Negotiation & Dispute Resolution, and undergraduate degree in Emergency Medical Services all at Creighton University. William has a national and international background in EMS research and education. William is active with the National Association of EMS Physicians and National Association of EMS Educators. He has scholarly contributions and position statements published in peer-reviewed journals, professional publications and textbooks. William served on the Technical Expert Panel for EMS Agenda 2050. He continues to be an active contributor to the profession on a national level. Prior to joining the OMD team, William was an assistant professor and Paramedic Program Coordinator at Creighton University.
William is an experienced paramedic serving on suburban and rural EMS agencies, as well as in an urban level-1 trauma and academic medical center, all in the greater Omaha, Nebraska area. William started his EMS career in high school when he completed his EMT-B education then shortly thereafter volunteering on his hometown's fire and rescue department in southwest Iowa.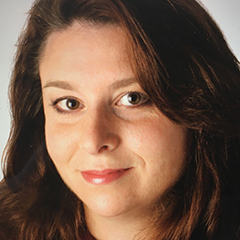 Chris Parker, MSN/FNP, MSN/Ed, APRN-CNP, CEN, TCRN, LP, System Education and Professional Development Coordinator
Chris Parker holds a Master's of Nursing and Healthcare Education and a second Master's of Nursing in Family Nursing Practice from the University of Phoenix, a Bachelor's of Communication from the University of Texas, and dual Associate Degrees in Nursing and Emergency Medical Services Technologies from Austin Community College.
She was a full-time professor and the clinical coordinator for ACC's Emergency Medical Services program for 13 years and now serves as adjunct faculty. Chris is also a guest lecturer at the University of Texas and the University of Phoenix. She worked as a paramedic for Williamson County EMS for nine years and has been an Emergency Department nurse and educator for the St. David's Healthcare System since 1997.
Chris is a member of the Emergency Nurses Association, serves on the education committee for the National Association of EMS Educators and served as the chair of the Education Committee for the Capital Area Trauma Regional Advisory Council for seven years. She has contributed to multiple publications and reviews content for both nursing and EMS textbooks.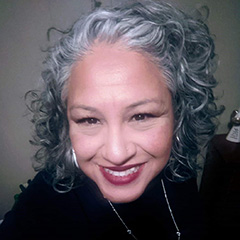 Patricia Pena, Department Executive Assistant 
Patricia joined the Austin Public Health Department in August of 2019, as the Administrative Specialist for the Office of the Medical Director and Disease Prevention & Health Promotion Department. Upon completion of assisting Dr. Mark Escott with the COVID19 response, she joined the Office of the Chief Medical Officer as the Department's Executive Assistant in March 2021.
Patricia has more than 25 years' experience as an Executive, Legal, and Personal Assistant working with a wide range of executives including private, government and legal diversified work environments. These opportunities have afforded her opportunities to develop exceptional communication and planning skills with the highest level of integrity and respect.
Patricia states that she has been fortunate to have mentors who have guided her to be the best version of herself in both her professional and personal life. She believes that serving others is when she is at her best.
When she is away from the office she enjoys time with family, grandchildren and friends. Being near the beach is her favorite place.