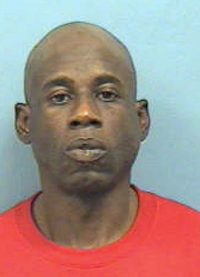 2010-0910744
Murder
Victim:  Samuel C. Jones, black male, 55 years of age                                                                                               
Reported date of death: March 27, 2010
Location:  909 Reinli St., Austin, Texas
Circumstances:  Austin Police Officers responded to the apartment complex at 909 Reinli St. on a check welfare call. Upon arrival, officers discovered the decomposed body of a male, later identified as Samuel Jones. The victim sustained a gunshot wound. The Travis County Medical Examiner's Office ruled this death a homicide. 
Description of area:  This location is an established apartment complex. 
Victimology:  The victim was born in Ohio and served in the U.S. Military. He was also known to have used alcohol and drugs. 
Crime Scene:  The victim was found deceased in his apartment at 909 Reinli St. and died from an apparent gunshot wound. 
Suspect(s):  Witnesses told Homicide detectives they heard a gunshot at approximately 3 a.m. Two black male subjects were seen running away from the victim's apartment.  
Vehicle(s):  A witness stated he saw a "busted up" Monte Carlo leave the apartment complex. 
Investigation:  Austin Police Homicide detectives interviewed witnesses and the victim's estranged wife, Christine Jones. The estranged wife and the victim had a strained marriage due to drug and alcohol issues. She was with the victim the night before he is believed to have been murdered. It is believed Christine Jones may have more knowledge about this crime. 
Homicide investigators are asking anyone with information concerning this case to please contact the APD Homicide Cold Case Unit at (512) 974-5250 or Crimestoppers at (512) 472-TIPS. The Homicide Cold Case Unit can also be contacted by email.