Austin Holiday Traditions at Zilker Park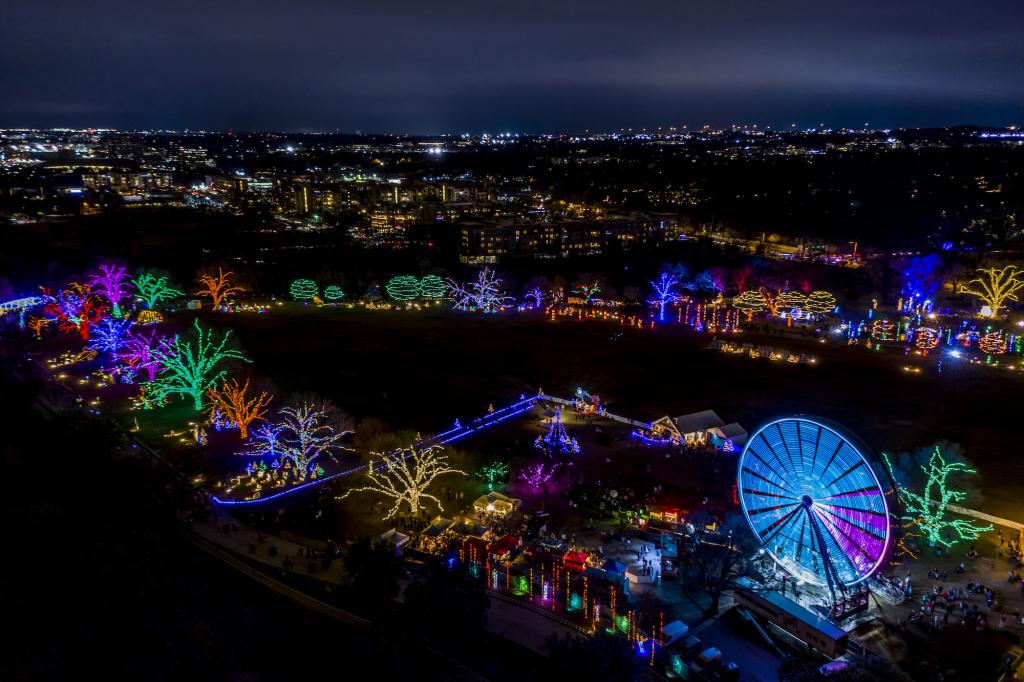 The 58th annual Austin Trail of Lights takes place in Zilker Park December 8-23 (closed on Mondays). Attendees can once again walk through the holiday light display in person. Tickets are up to $5, depending on the night, and some nights are free. Children 11 and younger are free. 
Plan ahead and make sure to check the schedule for dates and times of road closures. Commuters should anticipate increased traffic related to the annual holiday tradition. This year's event will be crowded. For the last two years, the event was drive-thru only due to health and safety precautions. There will be no car access to the Trail of Lights this year.  
With the traditional, in-person walk-through format returning to the Trail of Lights this year, the best way to get to all the holiday festivities in Zilker Park is by taking transit, biking, walking or riding a micromobility device. While no bicycles or scooters will be allowed on the Trail of Lights, there are designated bicycle and scooter parking areas. 
The Zilker Holiday Tree is also on display this holiday season. The tree is made up of 19 utility poles around the park's historic Moonlight Tower and includes over 3,000 lights. Upcoming Drive-Up Nights are December 2,4-7, and 19 as well as December 24 through New Year's Day. There will be free parking on site near the tree on a first come, first served basis for Zilker Holiday Tree Drive-Up Nights.  
ALL other Zilker Holiday Tree nights are during Trail of Lights event nights. Barton Springs Road will be closed and there will be pre-paid parking only as thousands attend the nightly Trail of Lights. Additionally, certain Trail of Lights event will include shuttle service from Republic Square and the Toney Burger Activity Center. Attendees can purchase a ticket in advance to skip the line and the $7 shuttle fare includes general admission access. 
For more information about the Trail of Lights, visit AustinTrailofLights.org. 
#ATXlights