Creating a Sustainable Space for Reflection and Learning

Located in South Austin, the Whole Life Learning Center is a beautiful and sustainable school campus that serves about 100 children. The campus' grounds feature vibrant wildlife habitat areas, food gardens, a serene pond, and farm animals like chickens and goats. But it wasn't always this way. What is now greenery, wildlife gardens, and a peaceful pond took lots of hard work, dedicated volunteers, and help from the Bright Green Future Grant program.
With Bright Green Future Grant funding, the Whole Life Learning Center was able to restore and enhance their 5,000-gallon pond, and upgrade their systems so that the pond can irrigate their beautiful gardens with nutrient-rich water. Whole Life will use the pond to promote ecological diversity and teach students about habitats that protect the health of plants and animal species. This tangible project will enhance learning around topics in biology, ecology, and eco-studies.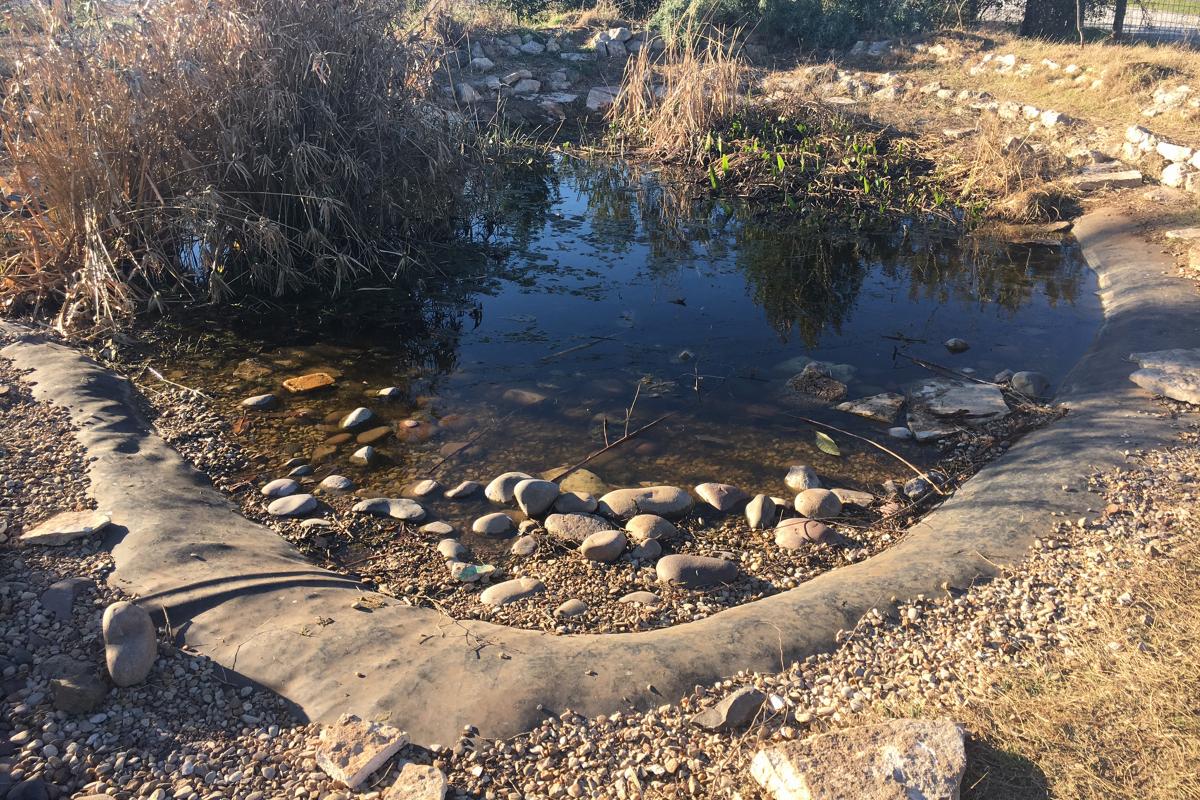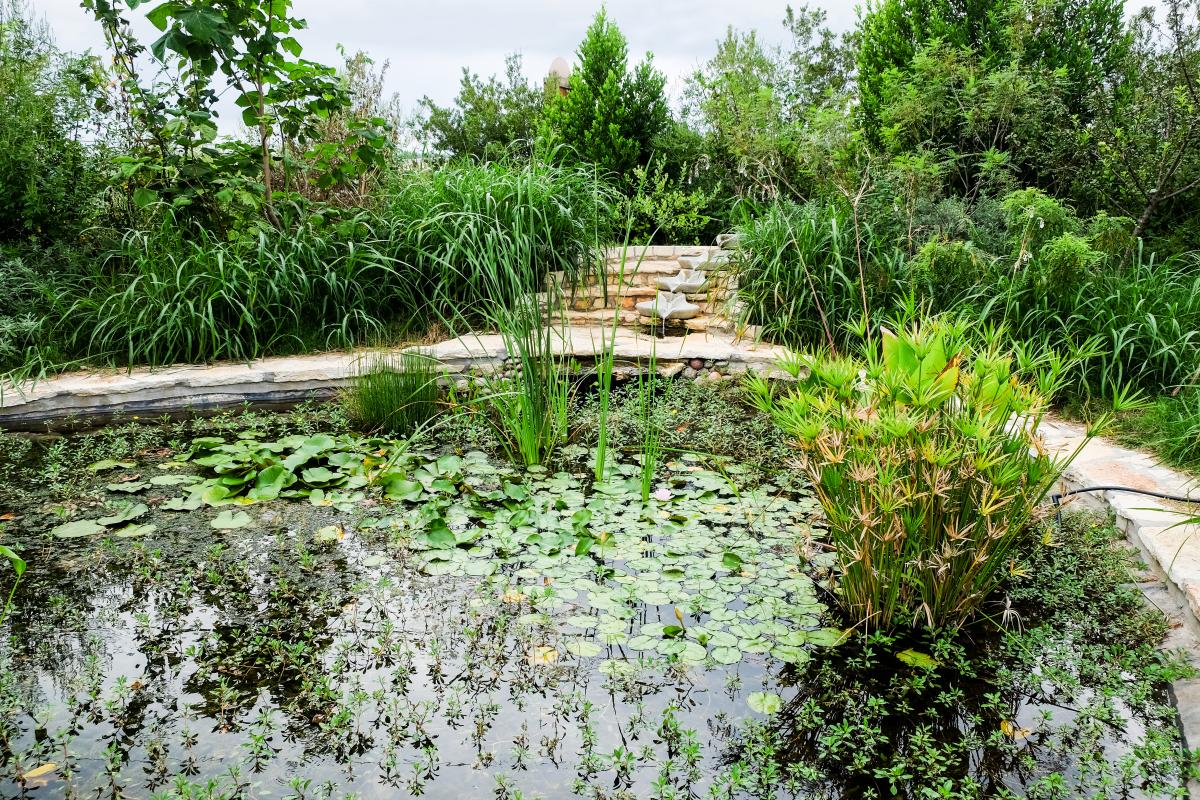 Left to right: Before and after the pond restoration.
The pond and gardens have been a labor of love for staff and volunteers for years. In 2015, with help from the Austin Permaculture Guild, the school lined and filled the small pond. Students and their families donated aquatic plants and stonework, but the plastic liner was never covered. This caused the liner to become slippery while exposing it to direct sunlight, creating a safety concern and speeding up deterioration. Earlier this spring, the school staff, families, and community volunteers came together again to transform the pond into a safe, educational, and appealing area for all who visit the campus.
The first step was to install limestone around the pond. The flat stones were set by a mason who is also a parent of one of the students at Whole Life. Once the limestone was complete, a solar water pump was added. Then, the school held a community workday to clean up the area around the pond and plant new herbs and flowers. Finally, an educational sign was created and installed to help visitors understand how the pond functions on campus. Students and adult volunteers will be responsible for ongoing seasonal care, but it is expected that as the pond grows and evolves, there will be less and less need for human input.
Webster's dictionary defines sustainability as "able to be maintained or kept going," and a pond as "a body of water smaller than a lake — usually artificially formed." The Sustainability Pond at the Whole Life Learning Center fits the definition perfectly!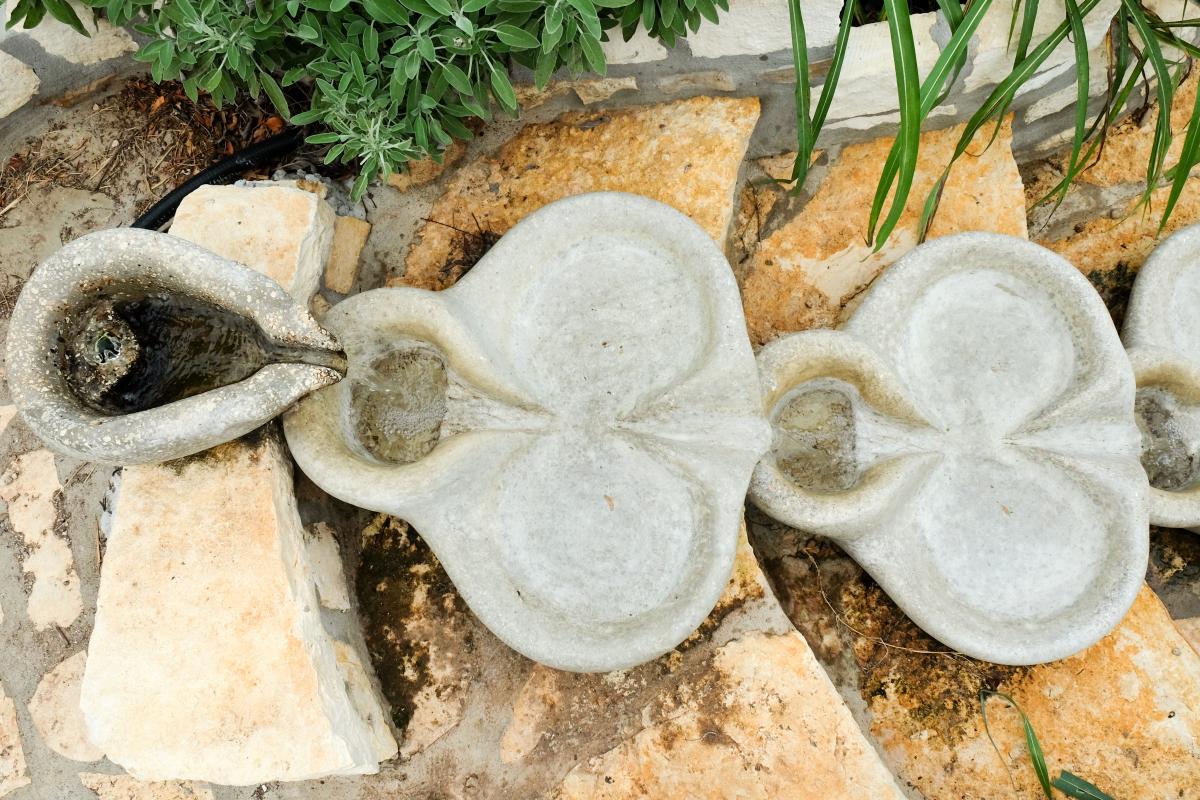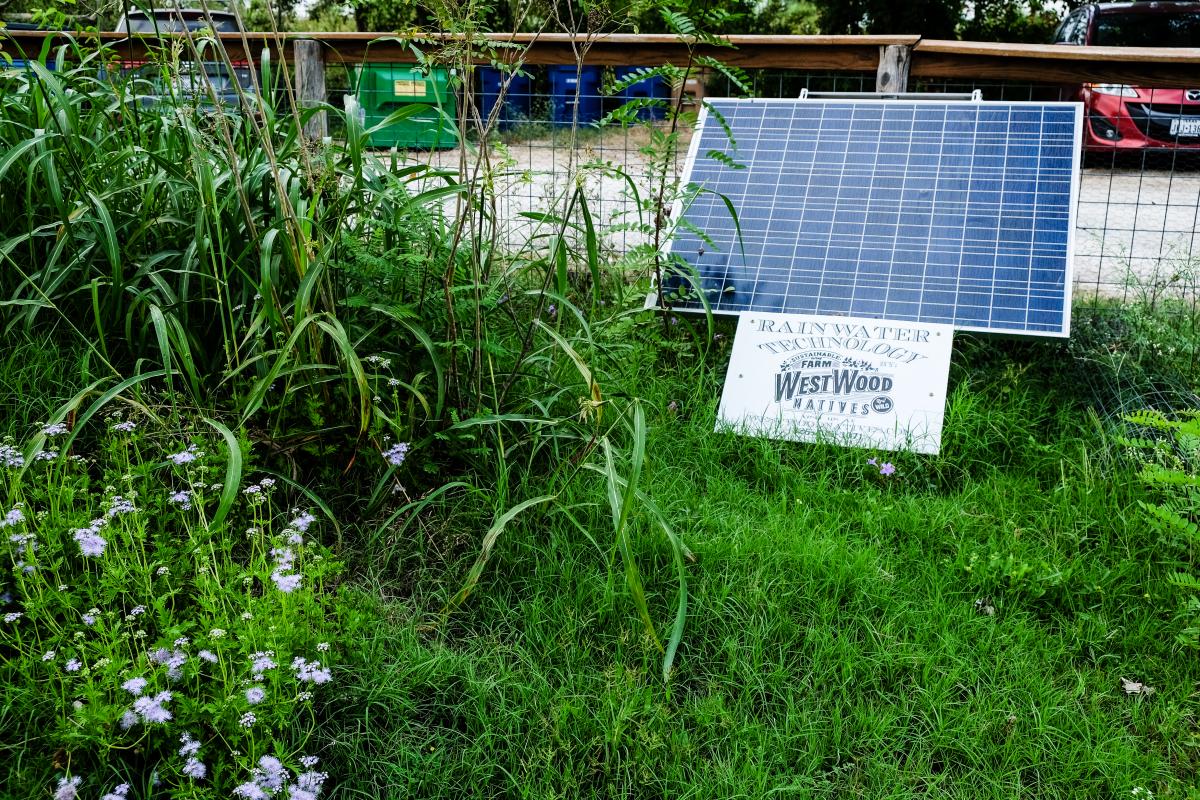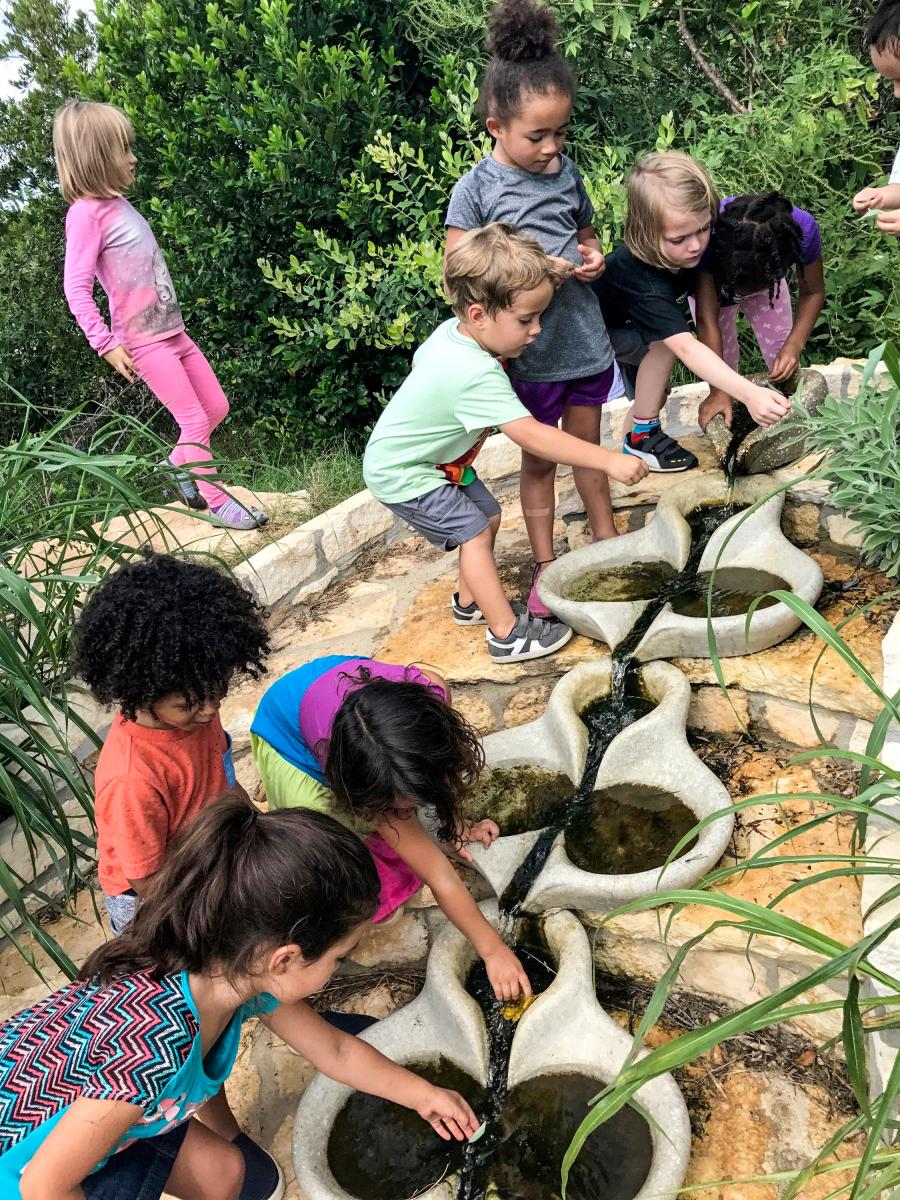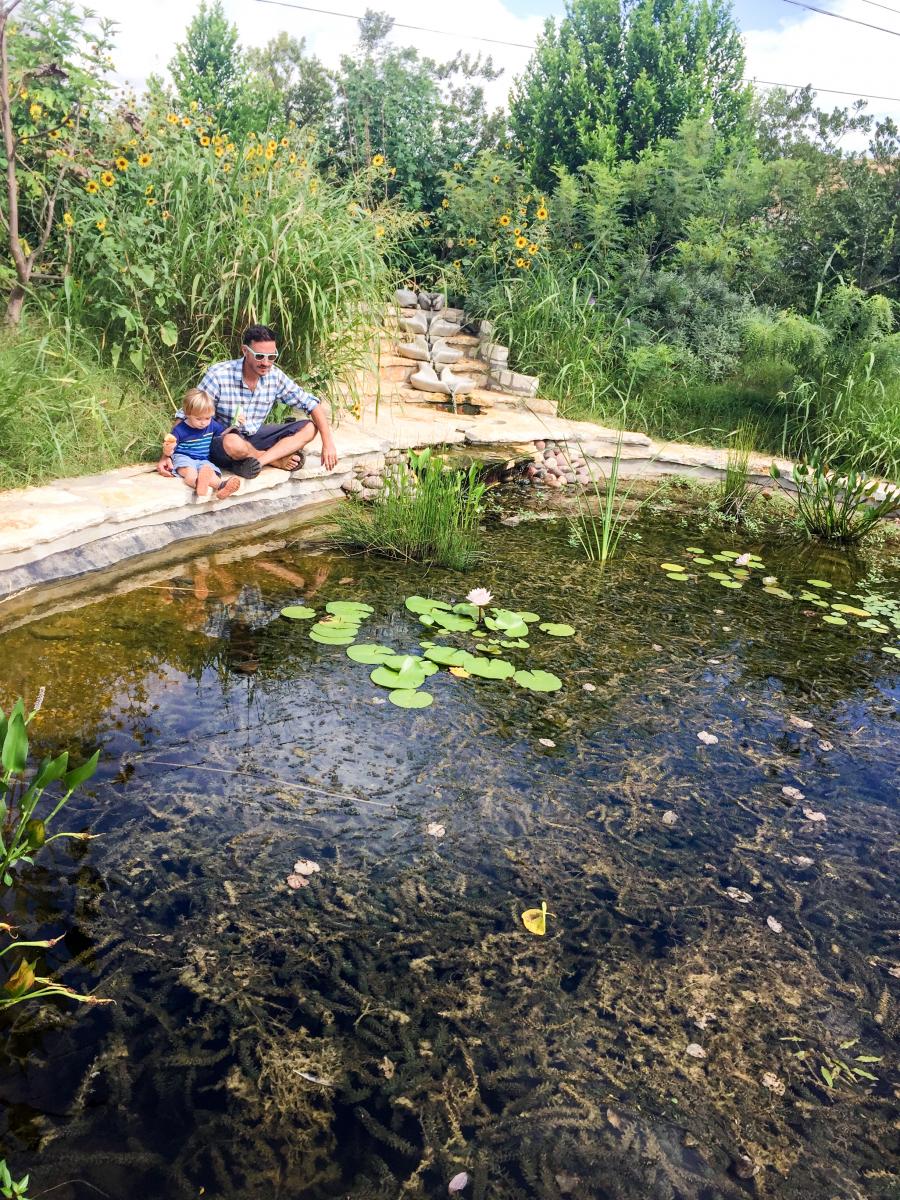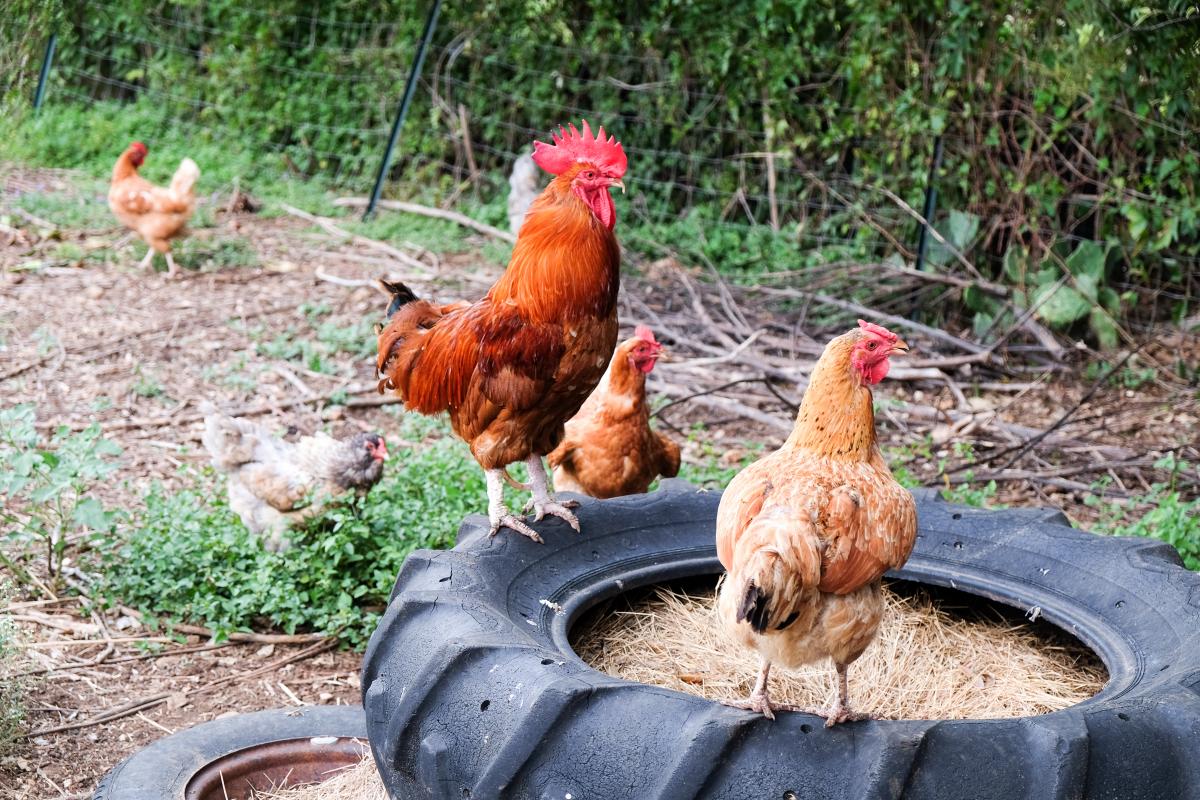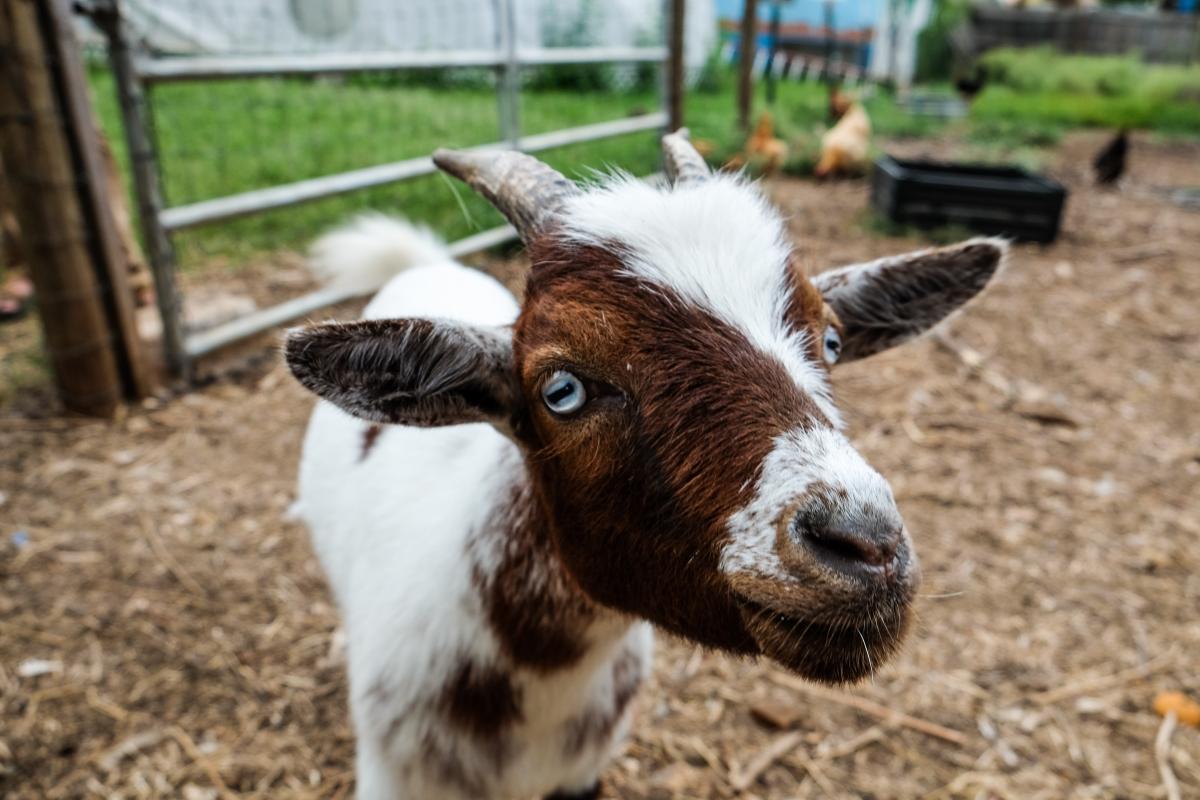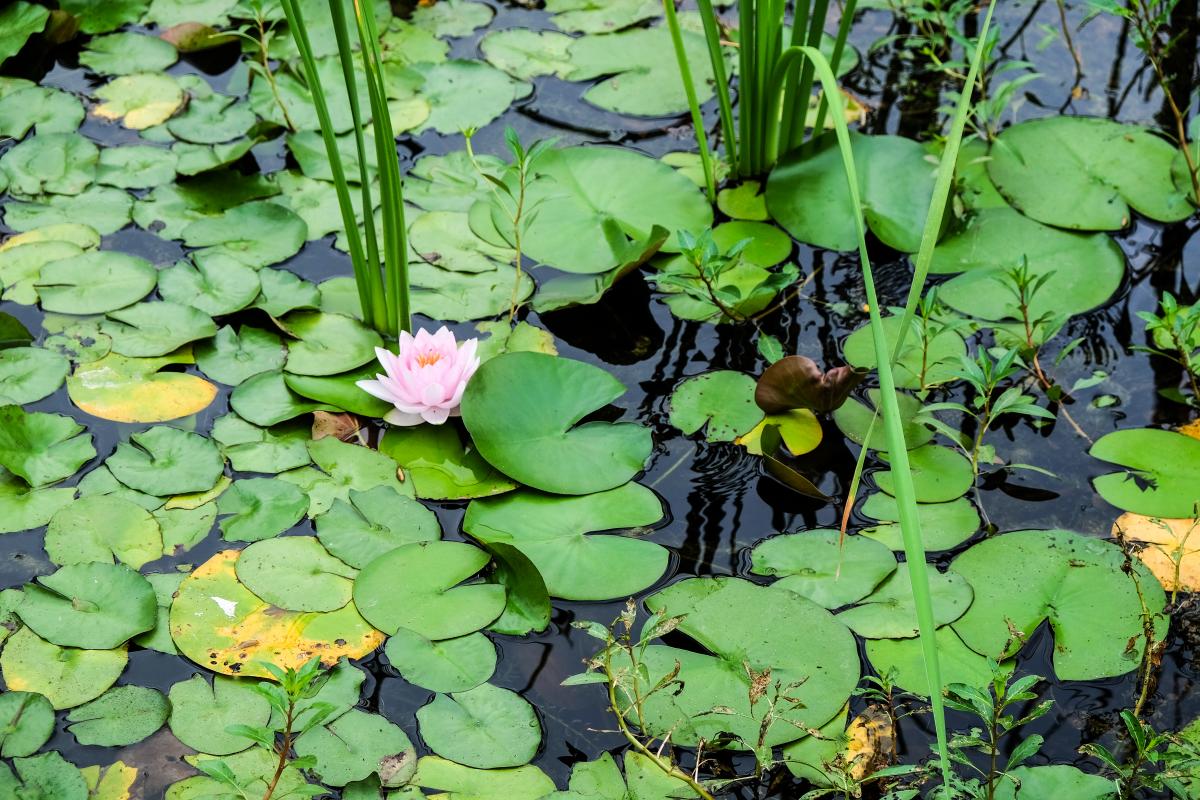 Do you have a sustainable project idea for your school? The Bright Green Future Grant Program is accepting applications until October 15!