Introducing the Food Justice Mini Grant Recipients

For Austin to be a thriving, equitable, and ecologically resilient community, we must have a system for growing, selling, and consuming food that works for everyone. To work toward this vision, the Office of Sustainability launched a new Food Justice Mini Grant program. The program sought to provide flexible funding of up to $3,000 to organizations supporting those in our community most negatively impacted by food-related injustice.
The 20 organizations chosen as grant recipients are leading transformational change in our communities. Whether providing community-based 'free-fridges', creating paid opportunities for underrepresented communities to engage in edible education, or hosting gardening workshops by and for people of color, the Food Justice Mini Grant recipients are working to improve healthy food access and address the structural inequities that lead to disparate health and economic outcomes.
"Between COVID-19, the lack of State social services for food assistance, the inability to travel, and the loss of electricity during the winter storm — which meant our clients had to throw out their food and needed help replacing groceries — our resources have been stretched thin," says Angela Medearis with the The Kitchen Diva Health Outreach, which provides community health and food education resources. "We are running on fumes and needed help from the Mini Grant program to help us continue to do the food justice and health education work we love to do in our community."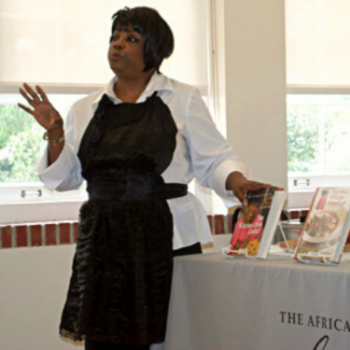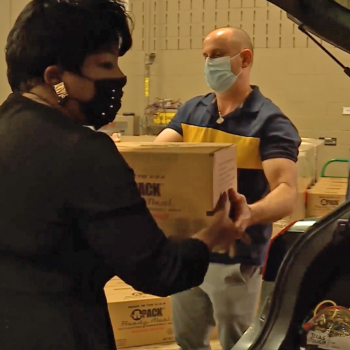 Above (left to right): Angela Medearis teaching a food education workshop pre-pandemic; Angela Medearis supporting food security in 2020.
15% of Central Texans are currently food insecure, and less than 1% of food consumed in Austin is produced locally. Over this past year, food insecurity was amplified by the dual-crises of the COVID-19 pandemic and Winter Storm Uri. To work towards food justice, we must:
Carefully consider how our food is produced, sold, and consumed
Explore how food customs are valued
Ensure food-production workers are treated fairly and well-compensated
Understand and right the structural inequities that continue to negatively and disproportionally impact low-income communities and communities of color
We appreciate the Food Justice Mini Grant recipients for leading this charge across Austin.
The complete list of grant recipients are:
Book Boosters – The Kitchen Diva Health Outreach
Black Lives Veggies
Want to learn more about Austin's food system?
Explore additional food-related programs from the Office of Sustainability.