Meet our new employee: Rohan Lilauwala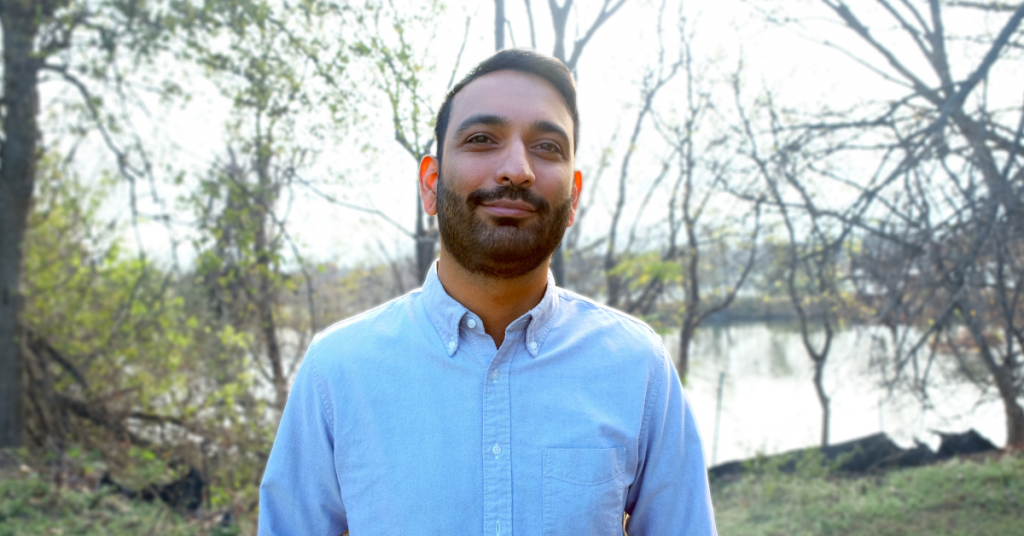 Please join us in welcoming the newest team member to the Office of Sustainability: Rohan Lilauwala! Rohan is stepping into the role of Environmental Program Coordinator. He'll be focusing on supporting climate resilience and advancing Austin's Climate Equity Plan. As Rohan settles into his new role, we asked him some getting-to-know-you questions to help introduce him to our larger community.
Q: Where are you from, and what do you like best about your hometown?
A: My journey is probably a bit more circuitous than most! I was born in Bombay, India, but came of age in Toronto, Canada. I haven't had a chance to visit Bombay too many times, but it has two things in common with Toronto, which are also two things I love about both – diversity and urban vitality. 
Q: Tell us a little bit about yourself and what interested you in joining the Office of Sustainability.
A: My educational background is in Urban Planning and Landscape Design. I spent the past several years working in the non-profit world, advocating for and breaking down barriers to the widespread use of green roofs and other forms of green infrastructure. I've always been passionate about greening our cities and am proud of the work I accomplished at a scrappy, resource-constrained non-profit. While I was there, we had some big wins, including helping advocates in Denver pass a community-led green roof ballot initiative and working with Toronto to increase its voluntary green roof incentive by a third.
Joining the Office of Sustainability is exciting because it lets me apply the skills I've developed to a broader range of issues. Green infrastructure will always have a place in my heart, but I'm looking forward to branching out (pun intended).
Q: What are you most excited to accomplish during your time with the Office of Sustainability?
A: I'm excited about making the city I call home a better place to live. Austin has many challenges, but I think we're well suited to address them. Winter Storm Uri was a real wake up call to many here, and I think created a window of opportunity for us to take a more aggressive approach to both reducing our emissions, as well as adapting to the impacts of climate change — all while making sure that the voiceless are heard and the marginalized are not left behind.
Q: What are some of your favorite things to do or places to go in Austin?
A: I love that Austin has so much accessible nature in the city: from Town Lake to the amazing system of trails. On warm days, a bike ride to Barton Springs or the Greenbelt followed by a refreshing dip is unbeatable.
Q: What is your favorite sustainable thing to do in your personal life?
A: I ride my bike almost everywhere! It's fun (wind in your hair), sustainable (zero-emission), cheap (way cheaper than driving), convenient (no need to worry about parking), fast (no traffic), and good for you. We'd all be better off if we could encourage more people in Austin to get on a bike.
Q: What is your favorite food and why?
A: I'm a huge fan of all sorts of food and love cooking and eating out. I don't think I could pick one cuisine as my favorite, but in Austin, the taco is king.