Net-Zero Hero: Frances Acuña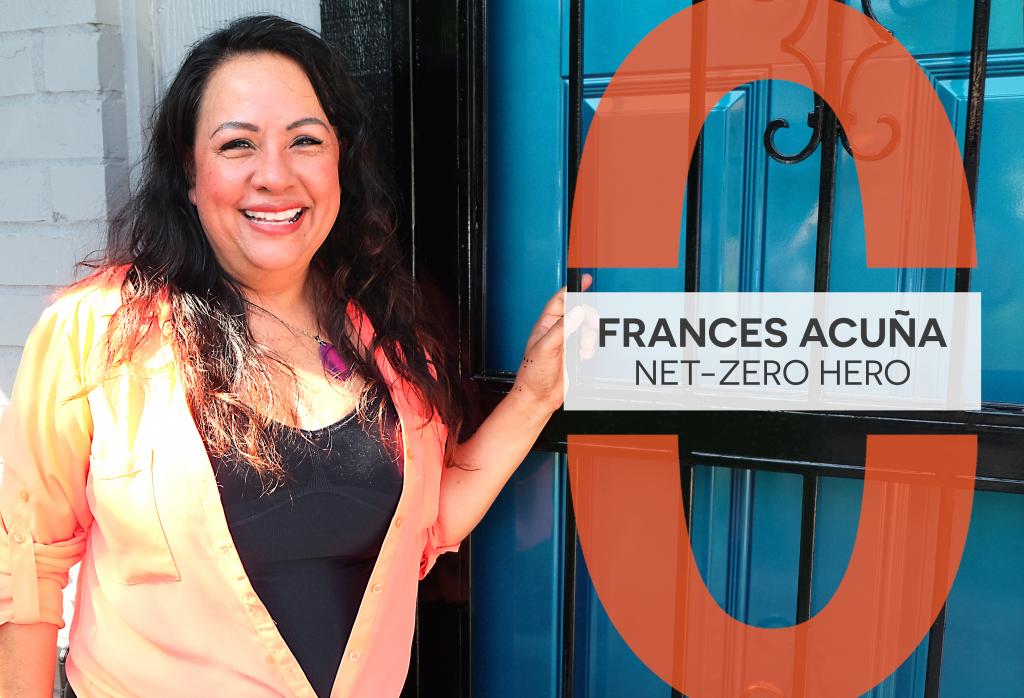 I'm helping to make Austin Net-Zero by speaking my mind and being involved in the community as a resident and organizer.
In 2022, Austin experienced record-breaking heat during both May and June — a fact that may not have surprised our newest Net-Zero Hero: Frances Acuña. In her role as Climate Resilience Lead Organizer with Go! Austin/Vamos! Austin (GAVA), Frances mobilizes community members to combat climate stressors like flooding and extreme heat. Frances's interest in this work runs deep — she's a longtime Dove Springs resident who served as a first responder during the October 2013 and 2015 floods.
We met with Frances at her home and traveled to the Williamson Creek Greenbelt to talk about heat, community resilience, and what drives her work.
---
What inspired you to take action?
Our communities have been through so many inequities that there comes a time when you say, "I have to take action."
I started taking action when my neighbors got displaced by the 2013 and 2015 floods. I felt the need to get involved knowing that heat, flooding, and infrastructure issues, as well as displacement and gentrification, are impacting our communities more and more as time passes.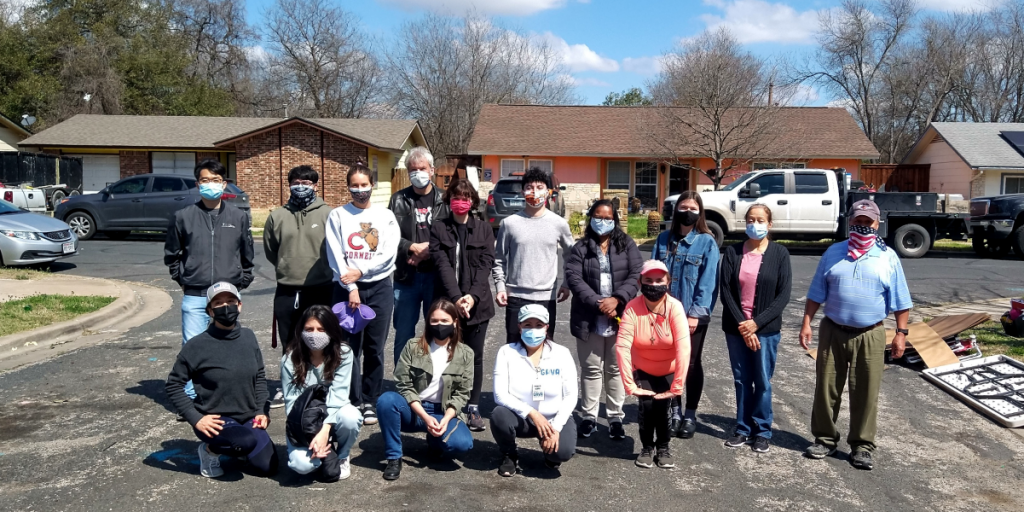 Frances (bottom row, center) with a group of GAVA community volunteers. Photo provided by GAVA.
I feel inspired to take action when listening to residents' stories on how climate shocks and stressors affect them, their children when they go to school, and their husbands, who are construction workers. I know that heat temperatures are affecting residents' health drastically. 
I am energized when residents are being listened to and when they are wondering how they can do a better job of being responsive in a constructive way. I love seeing the smile on peoples' faces when their work pays off. I really enjoy seeing how proud they get about their accomplishments in their neighborhood.
How did you do it?
I did it by believing in myself and using the anger I get when I see inequities and unfairness happening to my neighbors. I have worked to gain the advocacy skills needed to help build community power and speak up for basic needs. 
Since 2017, I've worked with GAVA and partnered with the City of Austin's Office of Sustainability, UT Health, and TreeFolks, from whom I have learned a lot. Together, we have worked on heat mapping in some of the Eastern Crescent communities, which provided us data on the hottest areas of the city. I've interviewed residents on how heat impacts their home life, community, and health in order to build strategies for heat mitigation projects that are led by the communities most impacted by climate shocks and stressors.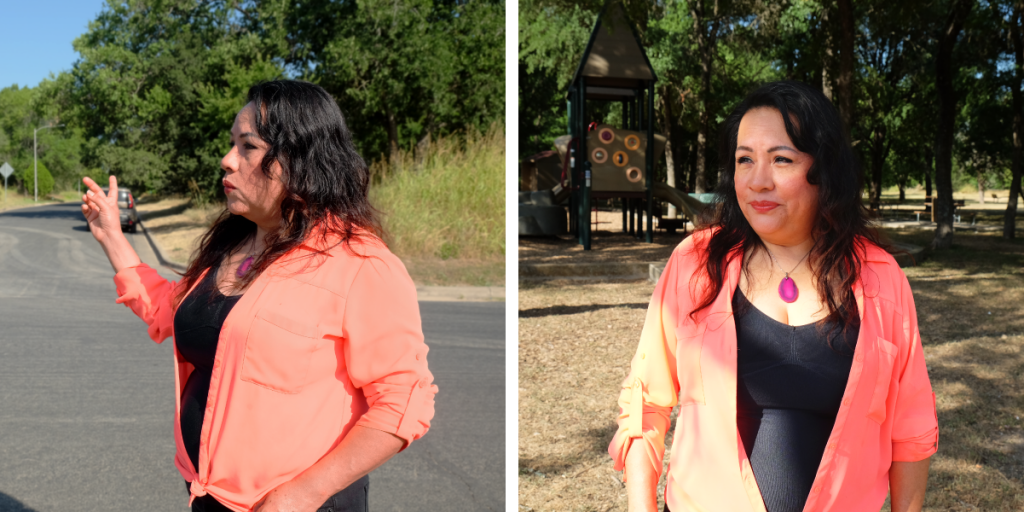 Left: Frances points out spaces in the Williamson Creek Greenbelt where homes once stood that were purchased as part of the City of Austin's Williamson Creek Flood Risk Reduction Project. Right: Frances stands in front of a children's playscape in the Williamson Creek Greenbelt.
When I speak with residents, I listen to the struggles and stories about heat and how it affects their daily lives, such as taking their children to school or going to a doctor's appointment. That right there is a motivator to take action. I try to turn all barriers and challenges into opportunities to make change
What's been most rewarding about getting involved in this way?
The most rewarding thing is seeing residents gain the confidence to speak up or advocate for themselves. It's fulfilling when they get small wins around their needs, such as a tree-planting event or a park they advocated so hard for to take their children for safe physical activity.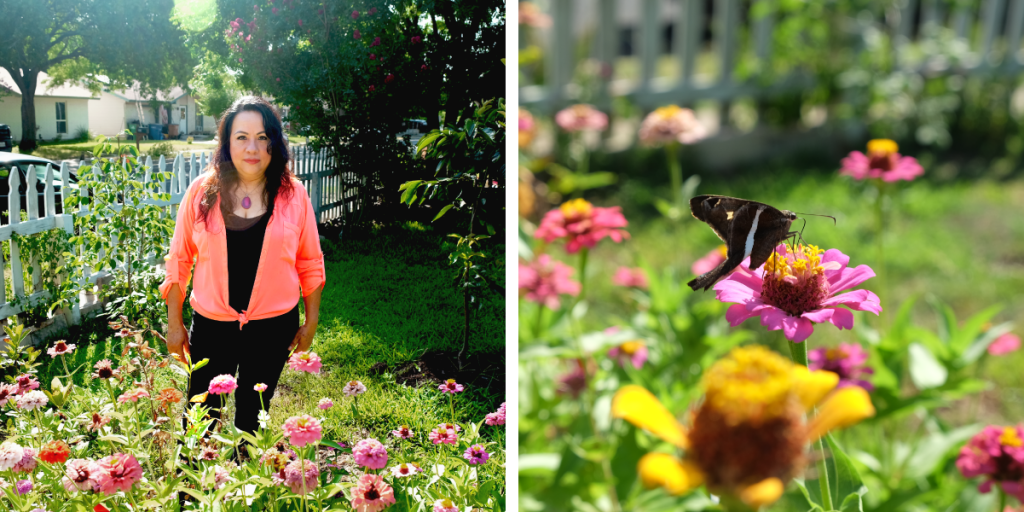 Left: Frances stands in her front garden. Right: A butterfly visits one of Frances's flowers. 
I think the greatest reward of all is the facial expression of satisfaction — knowing that I have gained their trust and seeing that they have a little hope of getting some relief in their lives from the extremely hot summertime days.
What's been the toughest part?
The toughest part about my work is when residents are expecting a positive action they have been working so hard for that doesn't happen. It's the worst feeling for me to see residents take part of their day to advocate for a cause that gets voted against.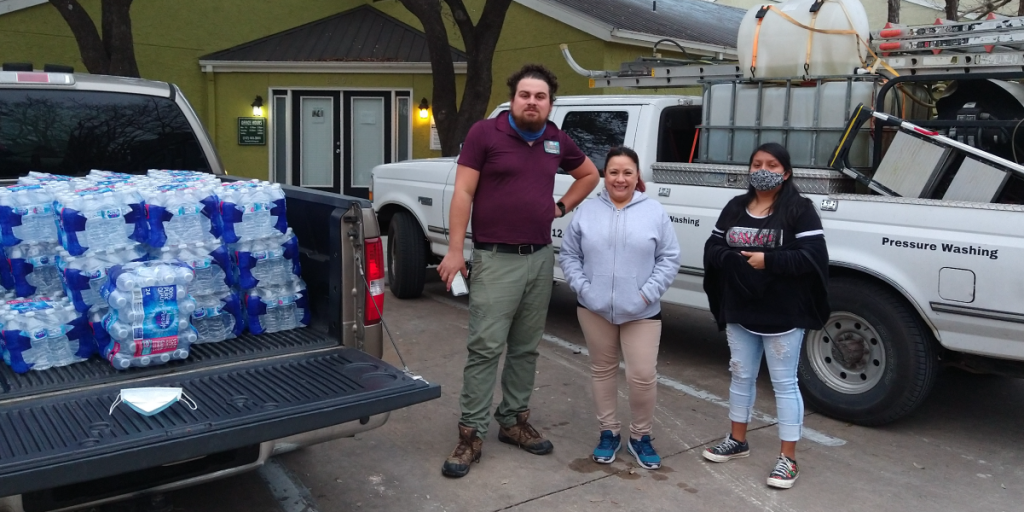 Frances helps deliver bottled water in her neighborhood. Photo provided by GAVA.
My life is very hard, because I take my work very seriously. People's lives and health are at risk. I want to make sure that when I advocate or involve residents that I don't cause any negative impacts and that residents are not taken advantage of because of my advocacy.
Our interview will be released during one of Austin's hottest months. Can you share any tips for Austinites to combat extreme heat both as individuals and within their neighborhoods?
As the summer gets more intense, we all need to know about ways to help ourselves and others in our community:
Know your neighbors and learn if there are any people that might need your help during a heatwave.

Know where to go to cool down.

Make sure that you are drinking enough water.

Share information with your neighbors.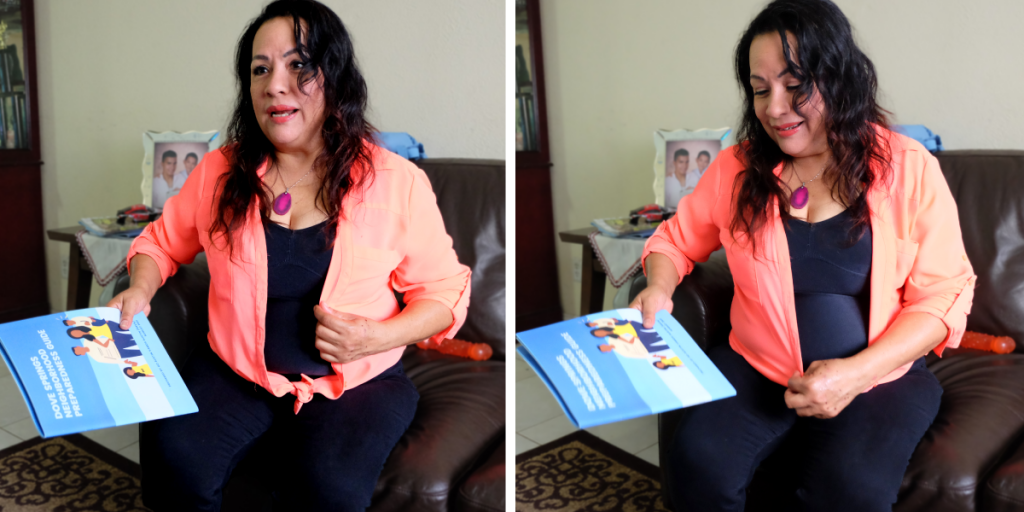 Frances holding the "Dove Springs Neighborhood Preparedness Guide" created for GAVA.
What advice do you have for others?
I advise others to take action now.
Learn as much as you can. Technology and climate change are taking control and we are staying behind. Heat, flooding, and winter are becoming more intense with time and you never know when you might need to evacuate or take shelter from the impact of extreme weather events.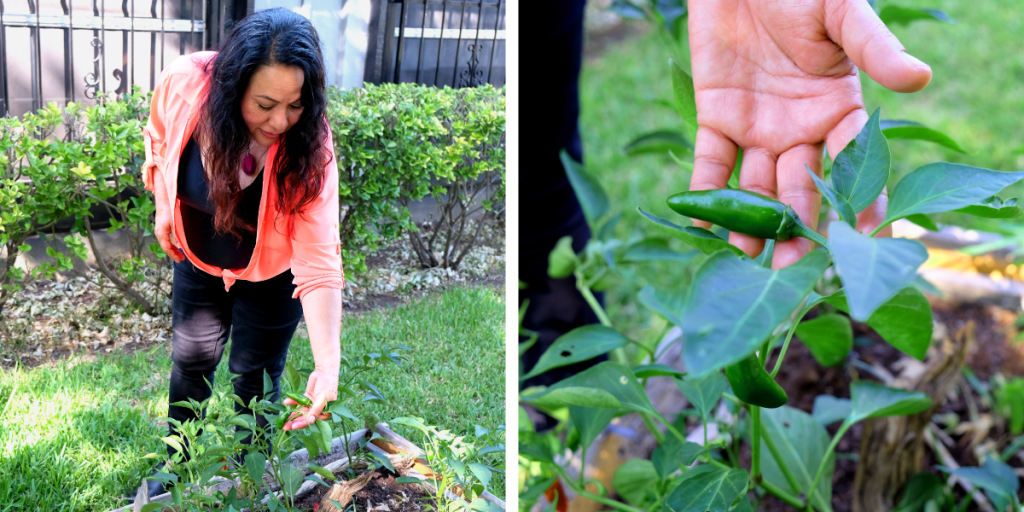 Frances checks on peppers growing in her garden.
My advice is to learn about heat and options we all have to mitigate climate shocks and stressors, such as renewable energy, planting trees, green infrastructure, nature-based solutions, rainwater catchment, and more. 
Recycle as much as you can. We all need to take care of our world. 
Make an emergency kit with things you might need for you and your family in case of a disaster.   
Meet your neighbors and make a list of seniors in your area that might need to be checked on.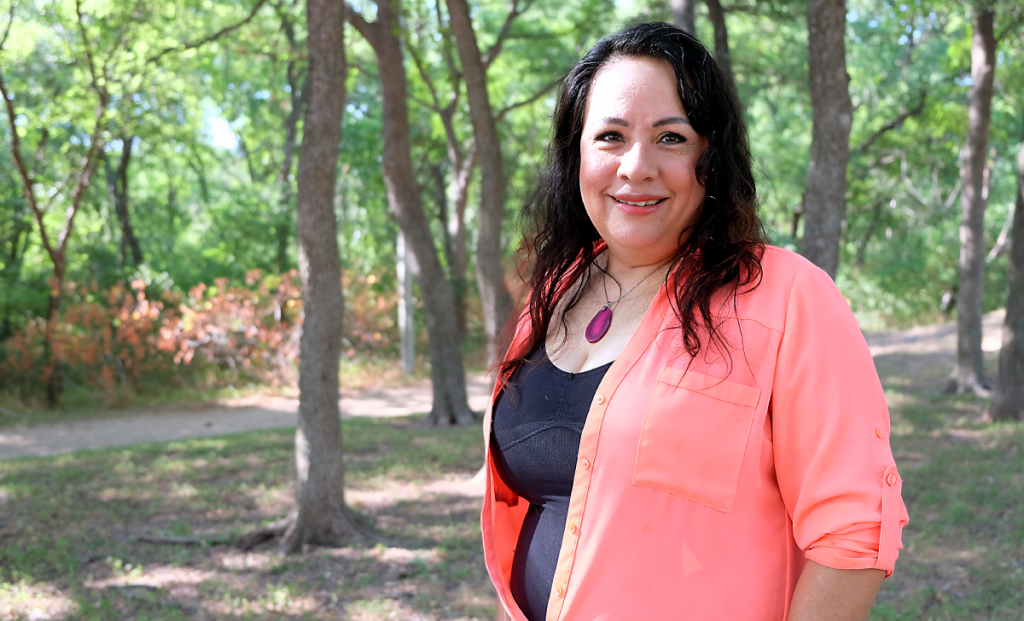 ---
Go! Austin/Vamos! Austin works to mobilize community members to support a more equitable and resilient Austin. There are many ways to get involved. 
To learn more about Austin's net-zero goal and explore actions you can take to support a greener community, view the Austin Climate Equity Plan. Find out how to prepare for the effects of climate change.
Share your Net-Zero contributions with us on Twitter or Facebook and use #NetZeroHero. If you know a Net-Zero Hero (or heroes!) who should be recognized for their efforts, send your nomination to sustainability@austintexas.gov.