Net-Zero Hero: Juan Benitez

I'm helping to make Austin Net-Zero by: walking or jogging to work every day — I'm living car-free!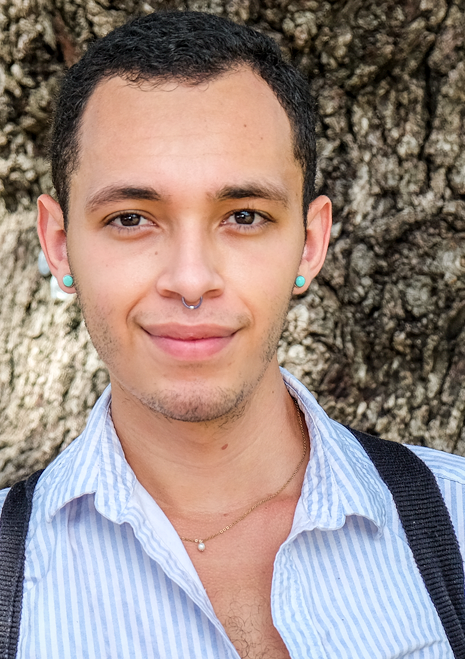 Austin is green and we all want to keep it that way! As a community, we're committed to reaching the target of Net-Zero greenhouse gas emissions by 2050, which will ensure a safe, healthy, vibrant Austin for many years to come. Here's the story of how one person can make a difference.
Meet Juan Benitez, Events Specialist at The Q Austin, a program of AIDS Services of Austin. Juan contributes to Austin's Net-Zero goal in several ways, including commuting on two feet! He does not own a car, so walking and jogging is his primary means of transportation. It takes Juan about 30 minutes to walk to work each way, where he connects with nature, clears his mind, and gets exercise.
We spoke with Juan about his commitment to Net-Zero, what his toughest challenges have been, and what advice he has for others looking to live Net-Zero. Read more below.

Friends have always challenged me on why I don't want to own a car. I understand that for some people, not having a car is unimaginable, but I want people to challenge themselves to see if there are alternatives. I get mixed reactions from people when they learn that I'm living car-free, but owning a car isn't necessarily a measure of success for me. Not only is it better for the environment, but there are financial benefits as well. By making this choice, I help sustain the environment and my lifestyle, too.

I've been fortunate enough to be able to walk to where I work at the Q Austin. But, my commute does take some planning. I have to wake up earlier to account for my walk or jog, and really consider where I'll be travelling throughout my day.
In addition to not owning a car, it was also important for me to live in an apartment complex with a green focus. I currently live at the AMLI Eastside, which has a mission of creating healthy, happy living spaces for residents and being a responsible steward of the environment. We have a community recycling program, green cleaning, bike storage, sustainable landscaping, and more green design features. Living there has made me even more aware of my own footprint.
On a personal level, I've invested in smart lighting for my apartment, only do laundry with cold water, and I continue to walk as much as I can. I also want to take up biking soon!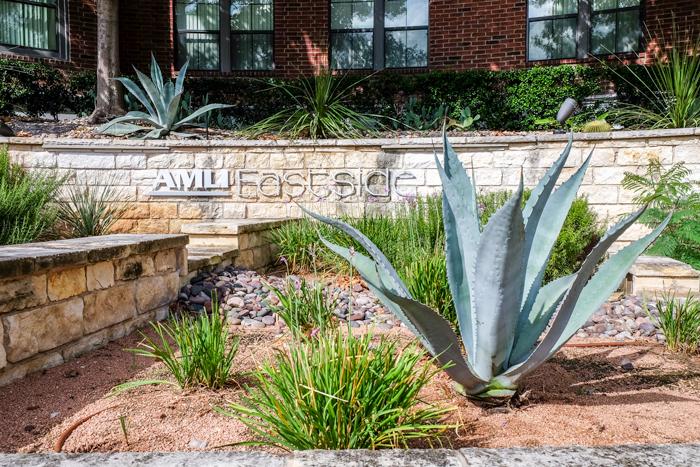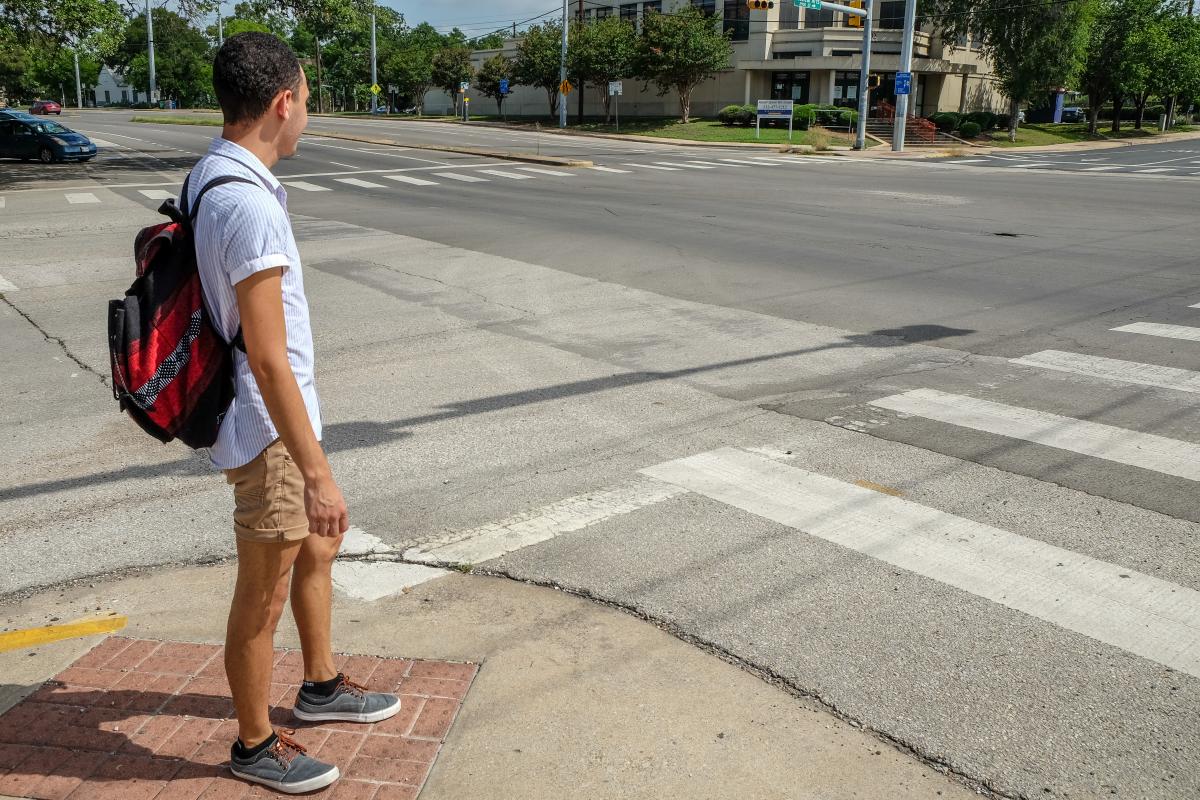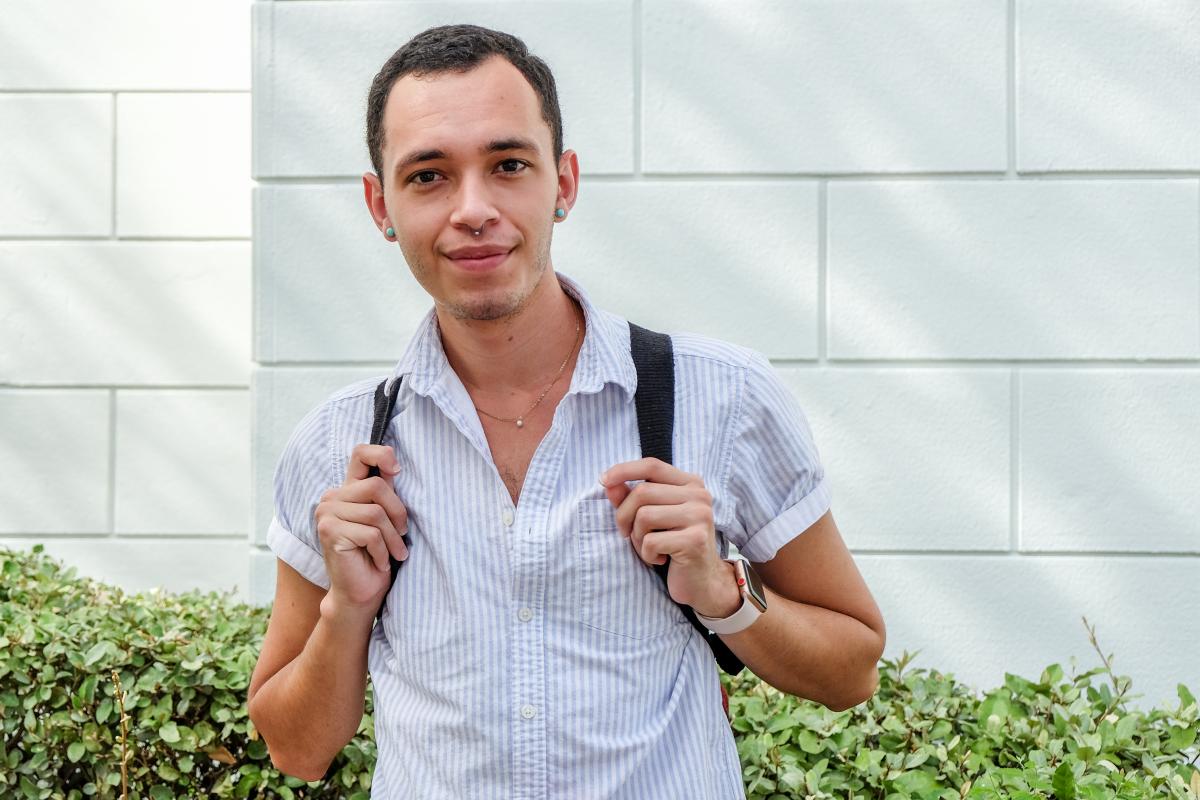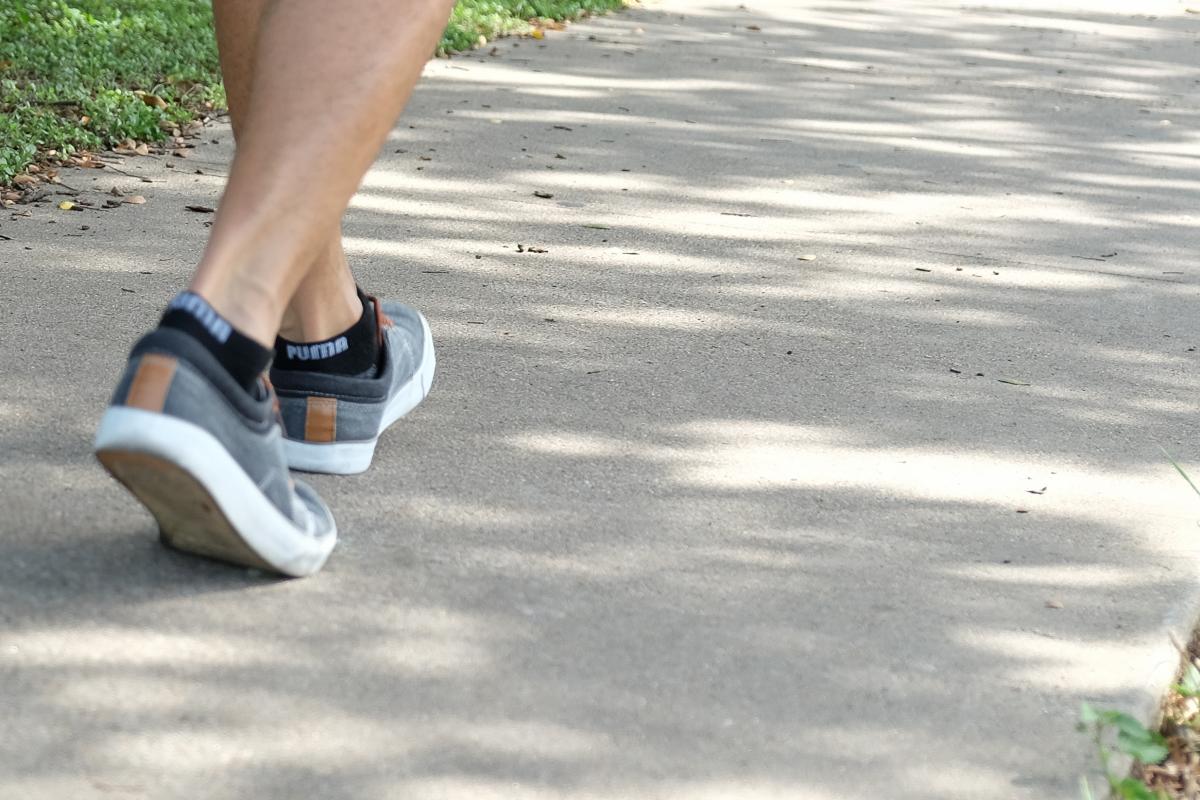 I'll be honest and say that trying to live net-zero isn't always easy. But, if we all do a little bit to protect the environment, the rewards outweigh it all.
Every now and then, I think about how having a car might make things easier, but then I remind myself that I've been fine without one. There are other forms of reliable transportation in this city that a lot of us could invest some time thinking about. With a little bit of planning and research, you'll find that you can get there without a car more often than you think. It may mean that you have to make adjustments to the way that you live, which is scary for some people. I see so many young people struggling with the cost of insurance, car payments, and maintenance because they refuse to think that living without a car is possible. It is possible – you can succeed without a car.

I've made a friend in Alexa! That sounds ridiculous, but technology does encourage me to live net-zero. I've programmed my lighting to save energy, and there are other tasks that she reminds me of, like laundry, where she advises me to use cold water. It's the little things.
Living car-free has also has made me much more aware of the world around me. I used to use headphones, but I lost them one day, and haven't really missed them much since. Instead of focusing on music, I notice more things — including the many ways others around me are living net-zero. There are so many people walking or biking to work on my route, parking spots specifically for green cars, and businesses advertising that they are going greener. I wouldn't have thought much about these things if I hadn't made a commitment to living without a car.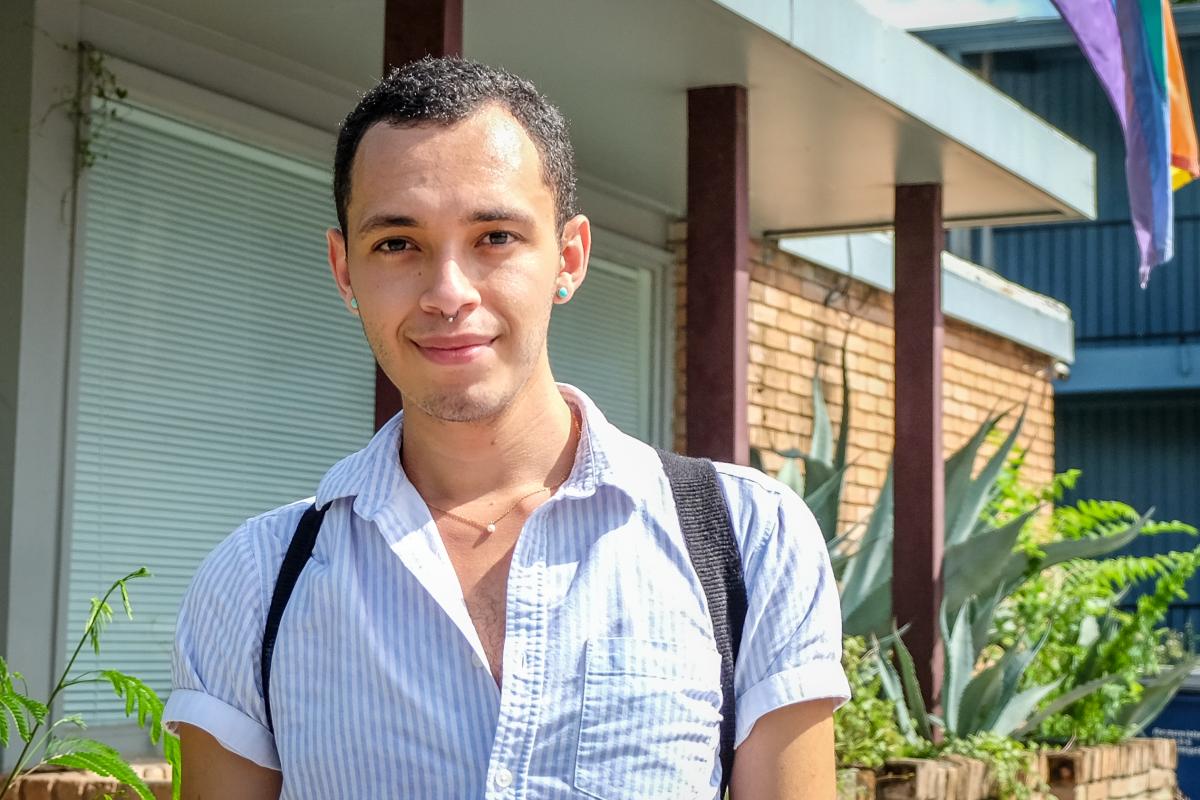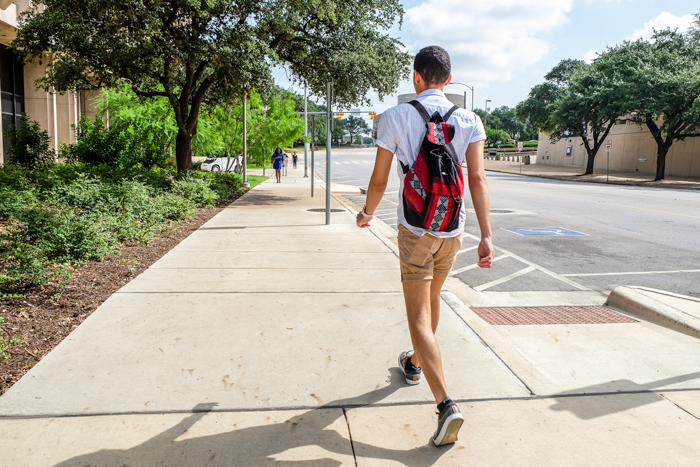 Take some time to think about your current lifestyle, what you can cut out, other little adjustments that you can make, and the benefits of living net-zero. We're living in a world that makes it seem hard to live sustainably, but once you commit, you'll find it's easier (and more fun!) than you thought. Remember that there are other alternatives to driving, and it is possible to live car-free.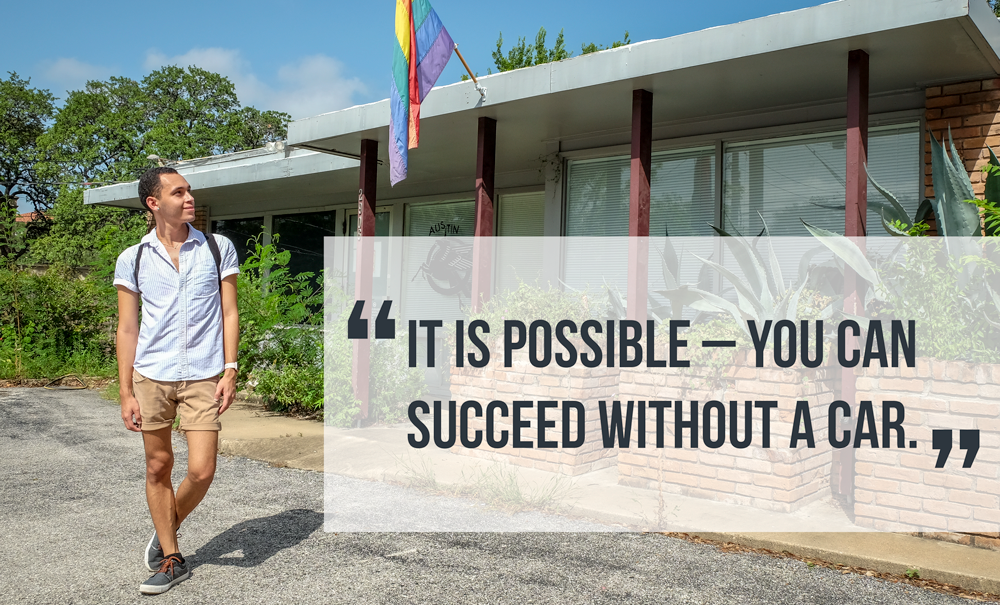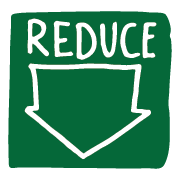 According to the Environmental Protection Agency, a typical passenger vehicle consumes about 533 gallons of gasoline and emits about 4.7 metric tons of carbon dioxide per year. By walking instead of driving, Juan is helping to reduce transportation emissions, preserve our natural resources, and keep our air clean.
To learn more about Austin's Net-Zero Goal, view the Community Climate Plan.
Share your Net-Zero contributions with us on Twitter or Facebook and use #NetZeroHero. If you know a Net-Zero Hero (or heroes!) who should be recognized for their efforts, send your nomination to sustainability@austintexas.gov.