Net-Zero Hero: Michelle Hernandez

I'm helping to make Austin Net-Zero by: celebrating chickens as zero waste heroes!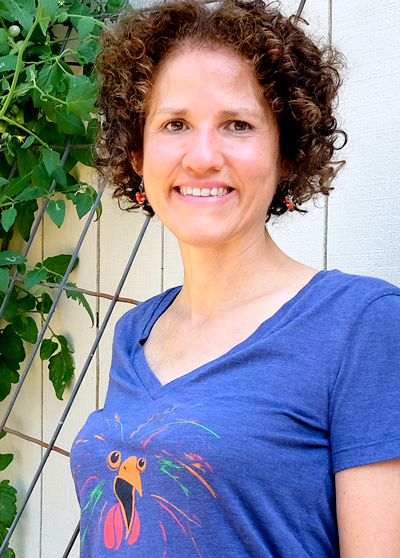 Austin is green and we all want to keep it that way! As a community, we're committed to reaching the target of Net-Zero greenhouse gas emissions by 2050, which will ensure a safe, healthy, vibrant Austin for many years to come. Here's the story of how one person can make a difference.
Meet Michelle Hernandez, Co-Founder of Austin's Funky Chicken Coop Tour®. When Michelle first started raising chickens, she didn't realize it would be a gateway to a zero-waste lifestyle. While raising and caring for her birds, her perspective on waste shifted as she realized all the great things her chickens could do — turn compost for her garden, gobble up food scraps from her kitchen, and even "make" breakfast! Since then, Michelle has sought to share what she's learned about chickens, and currently teaches free chicken keeping classes.
We spoke with Michelle about her commitment to Net-Zero, what her toughest challenges have been, and what advice she has for others looking to live Net-Zero. Read more below.

I wanted to have a small flock to have fresh eggs. You can't go much more local than your back yard for a meal.

After doing some upfront research, I started with a small coop and flock. I quickly found that chickens are quite entertaining. I had no idea that there are nearly as many chicken breeds as there are dog breeds! I wanted to share what I had learned so I helped found the Funky Chicken Coop Tour, and then served as Organizer for the Austin and Central Texas Backyard Poultry Meetup. I now also am an instructor for the free Austin Resource Recovery Chicken Keeping classes. So, I guess chickens continue to play a part in my life.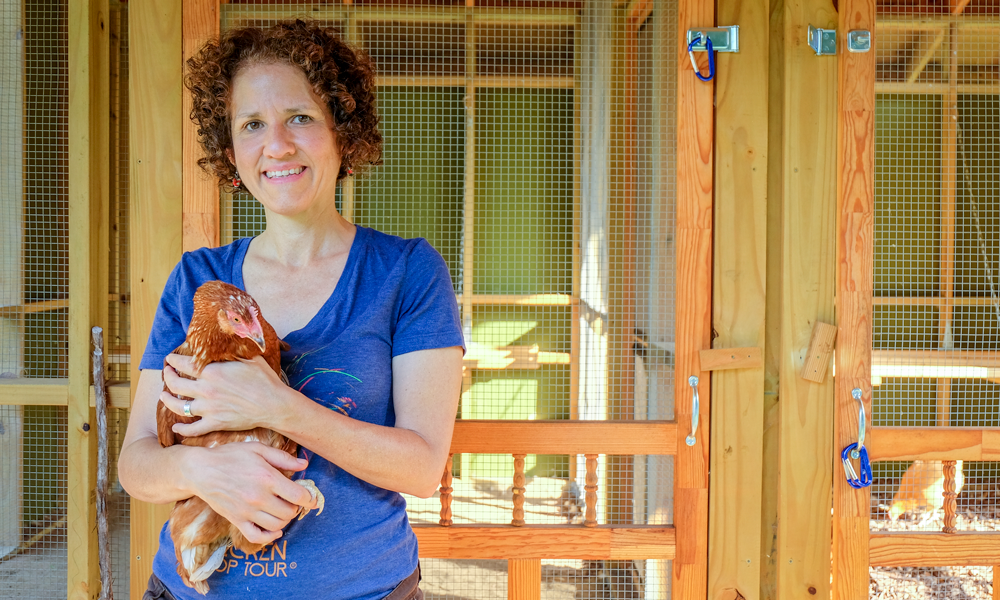 Chickens are great backyard pets. However, they are prey and as such need good protection from predators. The designing of a great coop setup can be fun, but it's sad to hear when someone loses a pet to predators.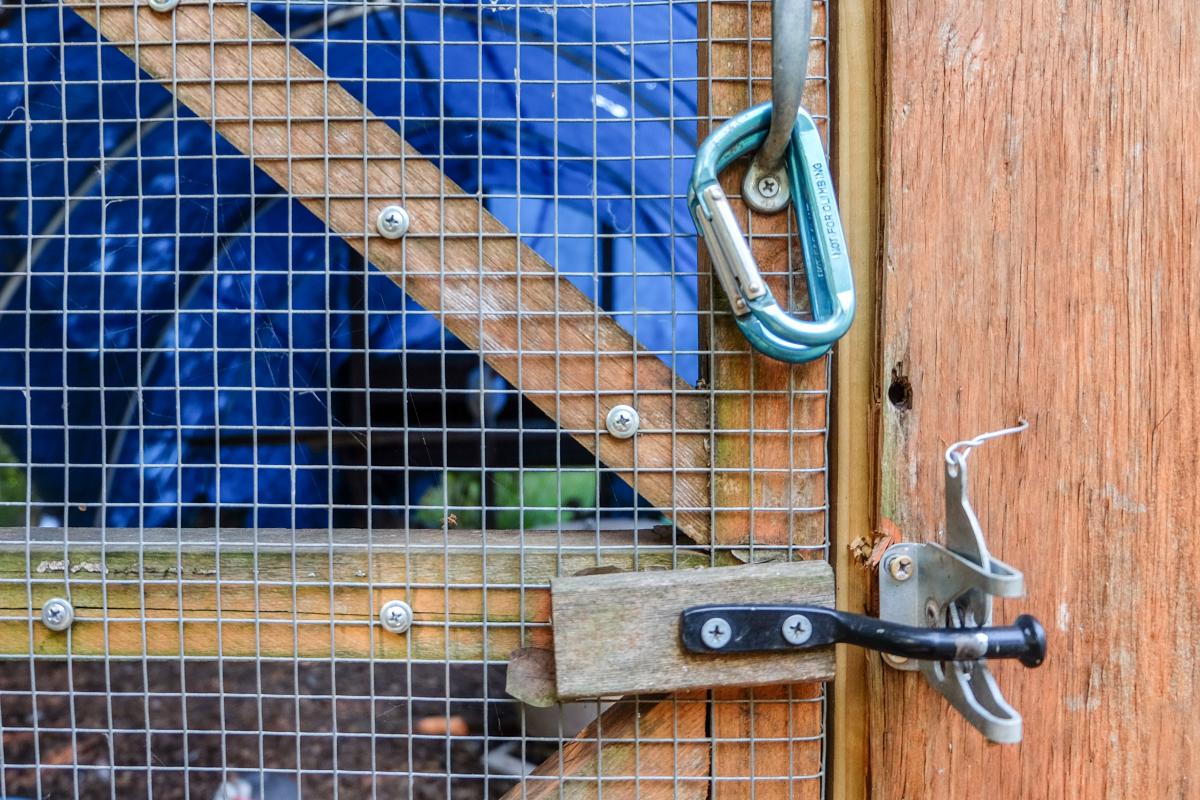 When I started raising chickens over a decade ago, I didn't realize they were a gateway to more sustainable living practices. I found that these birds are pets with benefits. The average American throws a half pound of food waste into the garbage daily. Chickens gave me a new perspective on that "waste." Instead of throwing it away, I divert scraps to extra chicken feed (not all comes from a bag), which in turn makes more fresh eggs!
There are so many wonderful things about chickens. They use their keen daytime eyesight to find and consume bugs. Their powerful claws are wonderful at scratching and aerating soils, which is especially helpful in Central Texas. Their deposits of black gold go into a compost pile, which they can scratch and turn for me. This creates rich nutrients for the garden. Plus, none of my other pets make me breakfast, lunch, or dinner with delicious eggs!
Another uneggspected (...get the yolk?) benefit is that chickens build community. People of differing political, religious, or other viewpoints have no trouble "speaking chicken" to each other. Share eggs with your new neighbors and make a friend!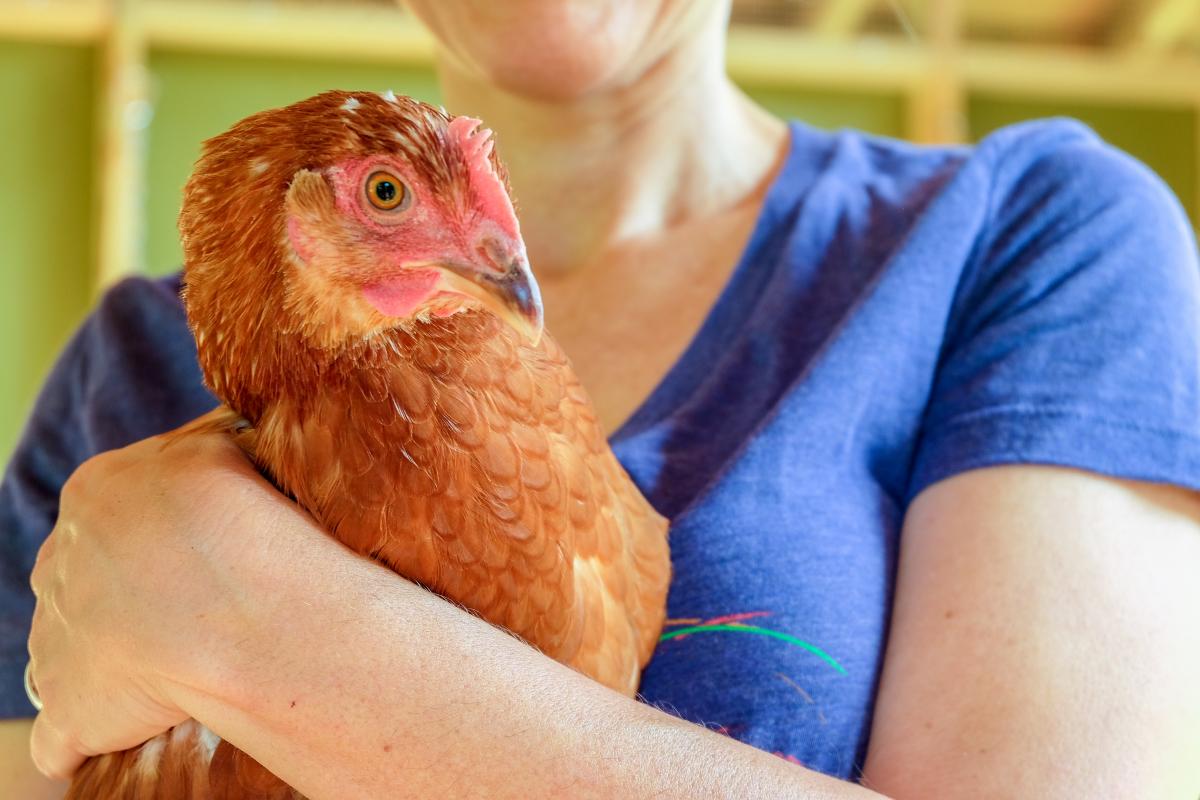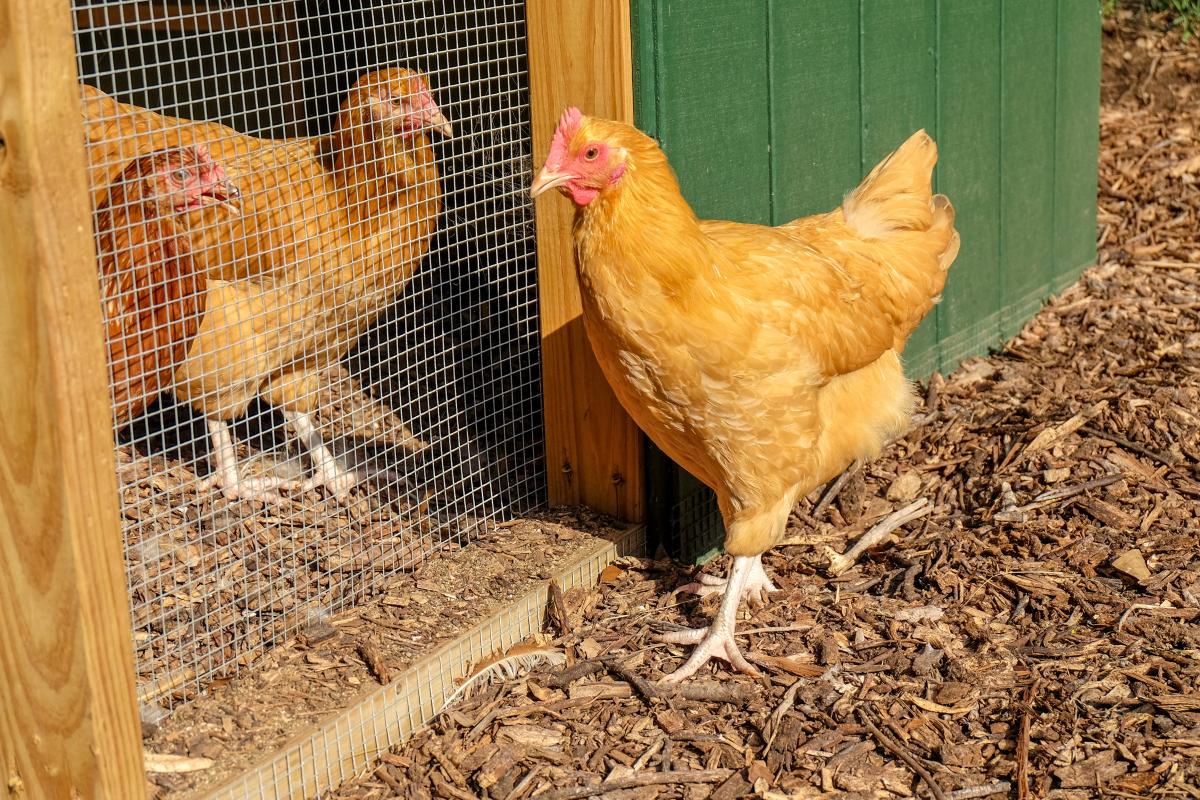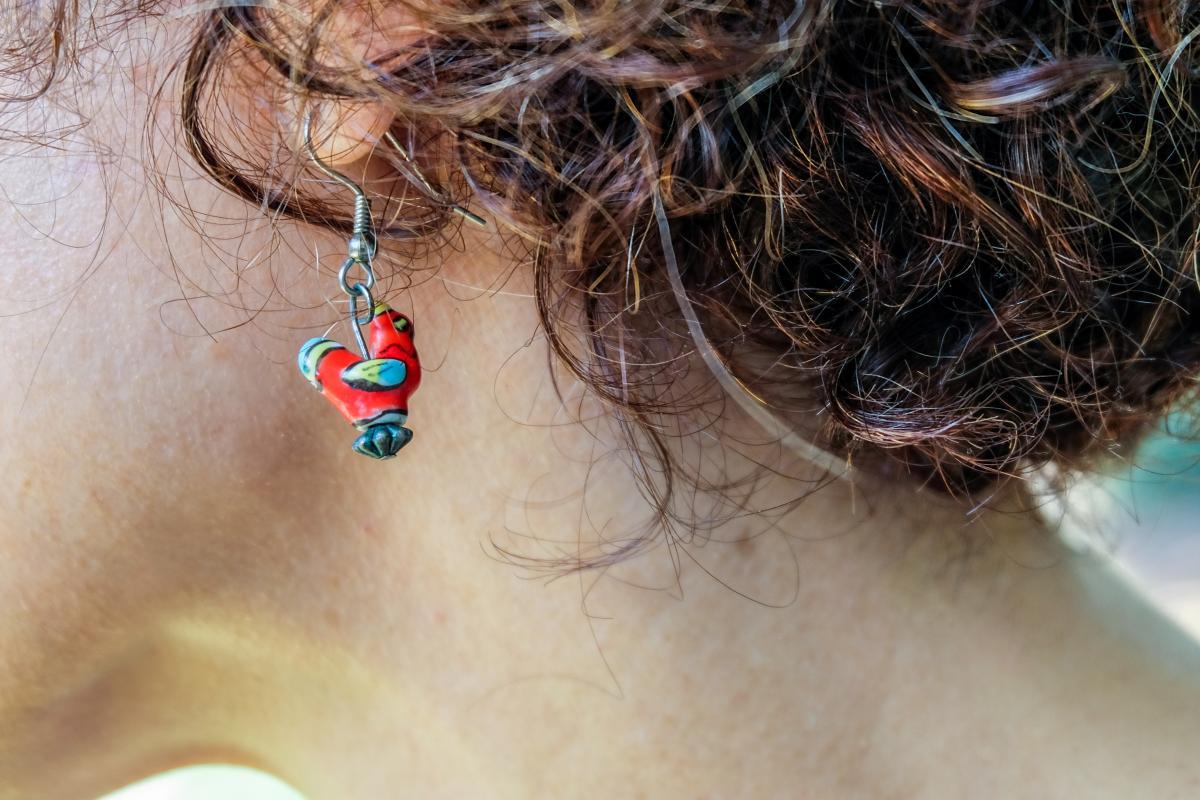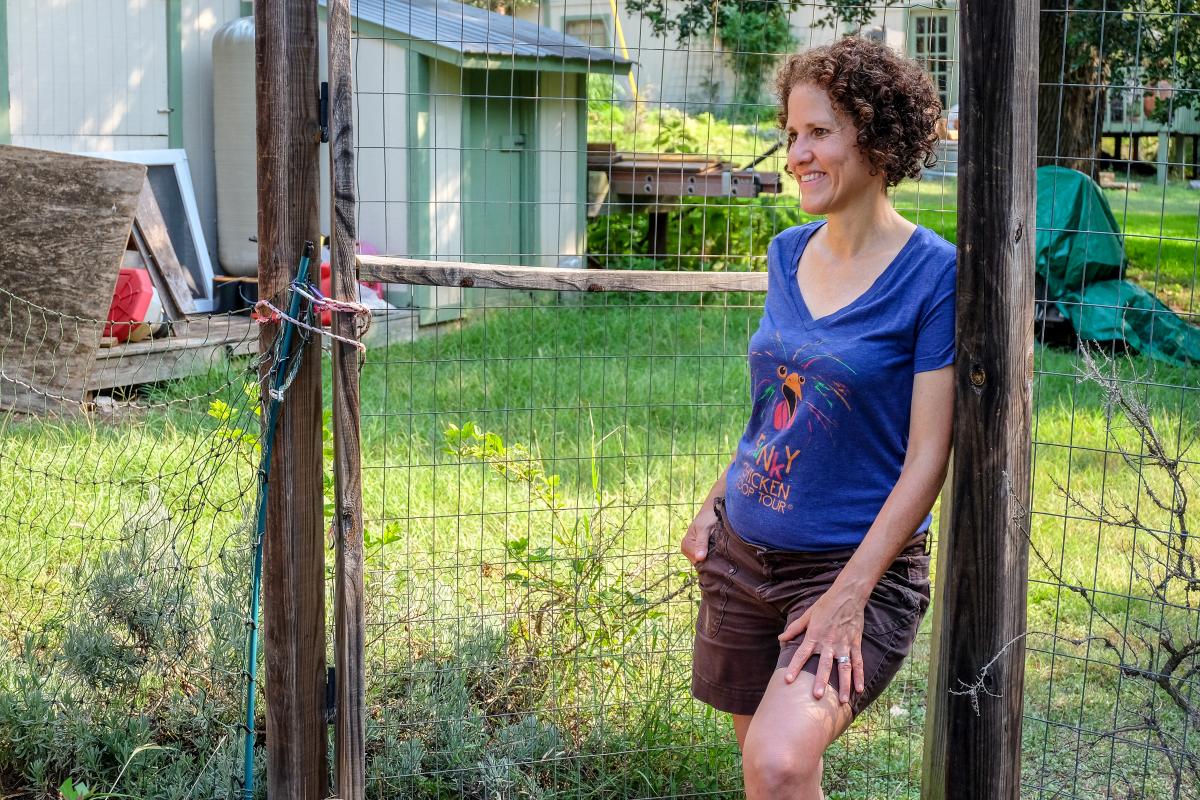 Do some homework upfront to see if chickens are a good fit for you. Make sure your property restrictions allow you to raise chickens. Go to Austin's Funky Chicken Coop Tour to get a preview, join an active online or in person chicken community, or volunteer to help a neighbor or your community garden with chicken care. If you live in an apartment, don't be discouraged. Austin has five community gardens that have chickens on site.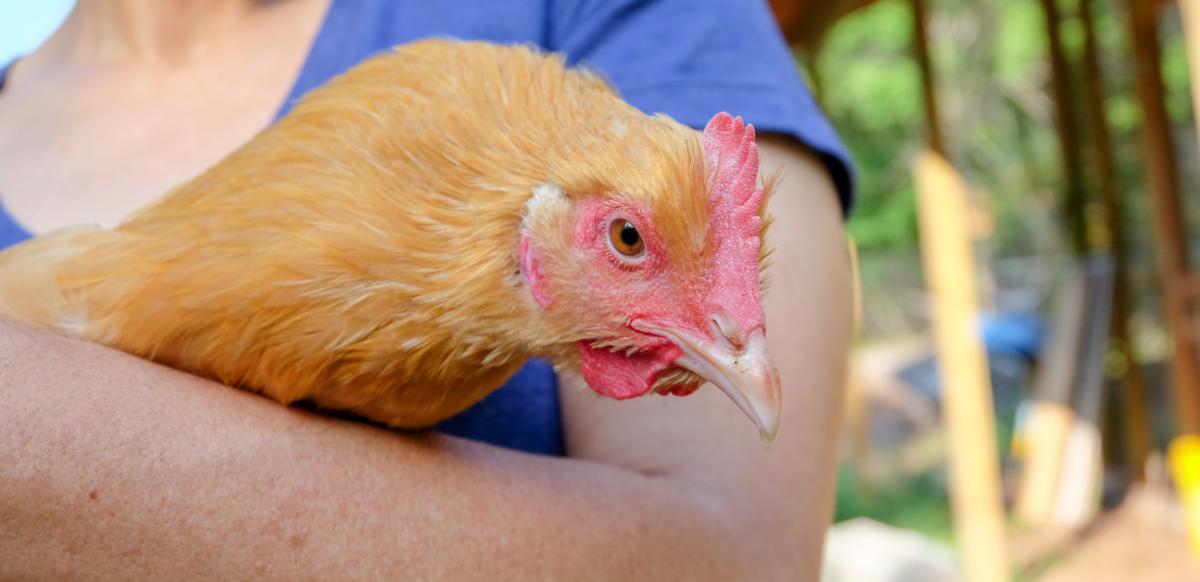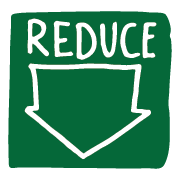 According to the EPA Food Recovery Hierarchy, feeding animals is the third best way to reduce food waste, after reducing the volume of surplus food and feeding hungry people. By keeping chickens you can reduce waste, control insects naturally, save money by downsizing your trash cart, fertilize your lawn, and help Austin reach its Zero Waste goal. Learn more about Austin's chicken keeping rebate>
To learn more about Austin's Net-Zero Goal, view the Community Climate Plan.
Share your Net-Zero contributions with us on Twitter or Facebook and use #NetZeroHero. If you know a Net-Zero Hero (or heroes!) who should be recognized for their efforts, send your nomination to sustainability@austintexas.gov.