Net-Zero Hero: Thor Harris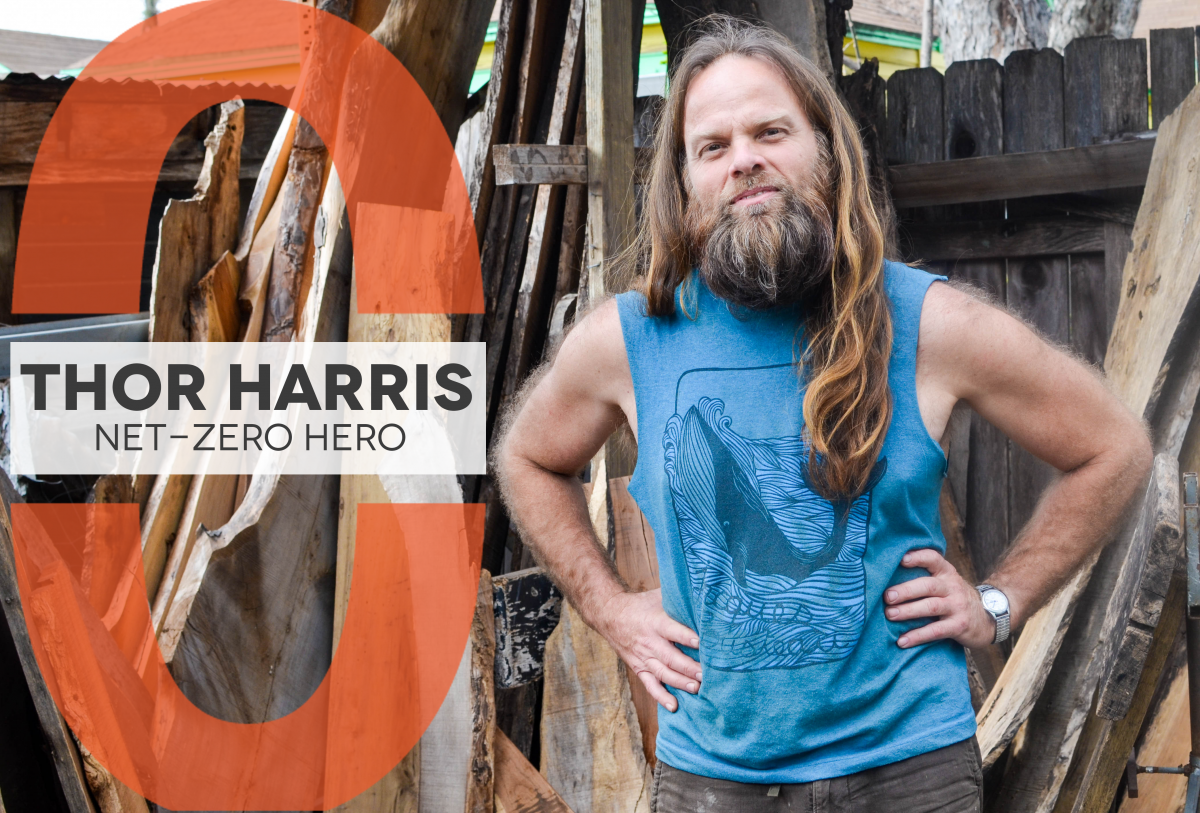 I'm helping make Austin Net-Zero by living with less in a home that offers endless inspiration.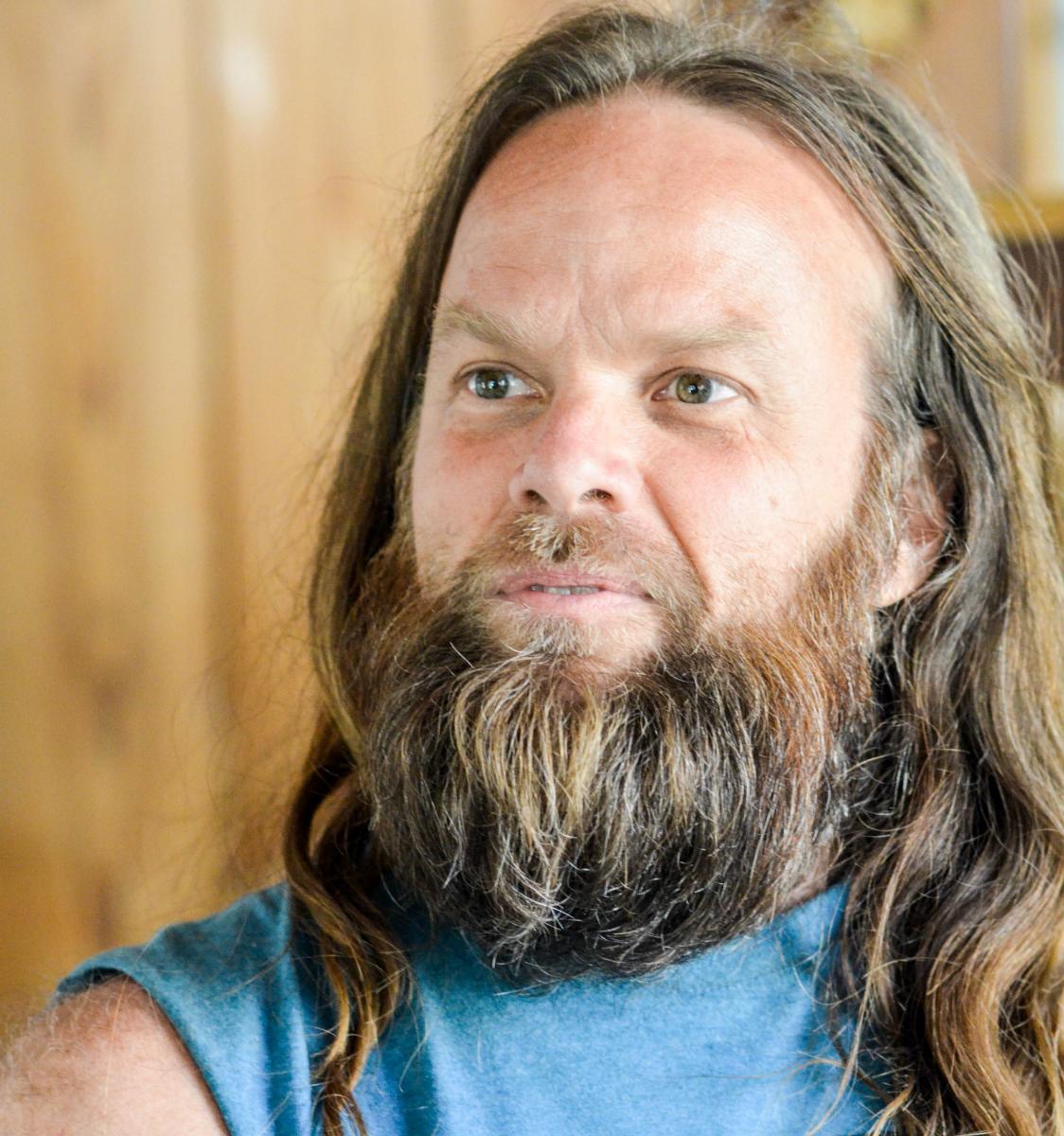 Austin is green and we all want to keep it that way! As a community, we're committed to reaching the target of Net-Zero greenhouse gas emissions by 2050, which will ensure a safe, healthy, vibrant Austin for many years to come. Here's the story of how one person can make a difference.
Meet Thor Harris, musician, carpenter and East Austin artist who is helping keep his community's soul intact. Thor has lived in Austin since 1985 and bought his house in the early 1990's. His passion for woodworking and desire to live simply led to the complete renovation of his home using salvaged materials. Thor's place was built by hand and incorporates many green features – offering proof that sustainability can be artful and fun. We spoke with Thor on how he did it, what his toughest challenges have been, and what advice he has for others looking to live Net-Zero. Read more below.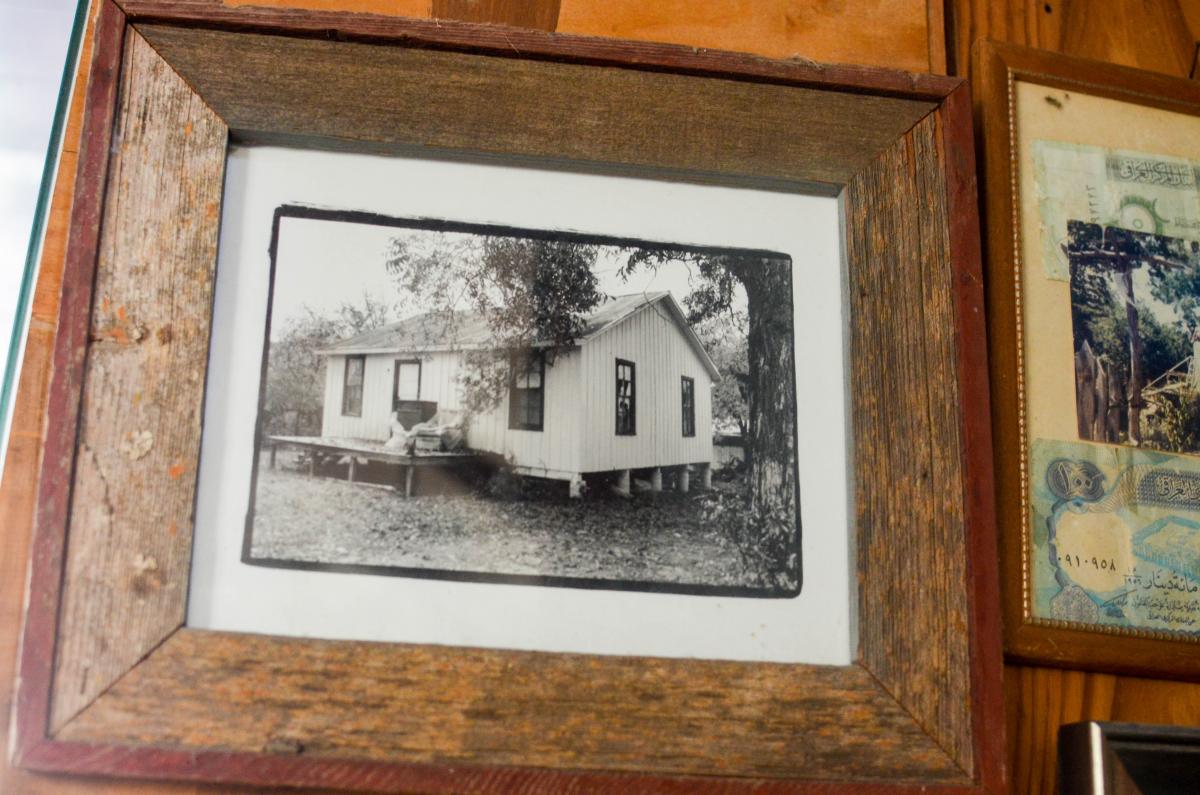 I like to make things – music, instruments, furniture – so why not a house? I didn't have a lot of money, so anything I did needed to be affordable and a good fit with the homes in my neighborhood. I live in a really cool, diverse area that's managed by the Blackland Community Development Corporation that's helping keep things from getting too gentrified. I love my neighbors and they've been really supportive of what I'm trying to do here. And I wanted it to be green without anything unnecessary – high ceilings to manage the heat, a compost set-up that's right at my kitchen, and a garden so that I can grow most of my food. 

I used reclaimed wood that's local to Central Texas – cedar, walnut, pecan, and mesquite – for flooring, ceilings, window and door frames, and a circular staircase. I love the look and feel of local hardwood – nothing needs to be stained because it's beautiful as it is. Friends helped with milling everything, but it's all salvaged stuff that would have ended up in a landfill. Later on I added a 3-kilowatt solar panel system that actually produces more power than I can use. 


I didn't know how at first – especially figuring out all the code requirements. I learned what I needed to know with help from some folks in Austin Energy's Green Building group. 

If you feel like the way something is done is wasteful, you're probably right. Figure out a better way and show the world. We really can change the way we do things.
Don't even think about driving – get on a bike.
Follow Thor's example because every action counts!

Catch Thor during SXSW:
March 15 at the Museum of Human Achievement (at 7:00 with Knest)
March 15 at Sahara Lounge (at 10:00 with Thor and Friends)
March 19 at Kenny Dorham's Backyard (at 5:00 with Thor and Friends and Adam Torres)
To learn more about Austin's Net-Zero Goal, view the Community Climate Plan.
Share your Net-Zero contributions with us on Twitter or Facebook and use #NetZeroHero. If you know a Net-Zero Hero who should be recognized for their efforts, send your nomination to sustainability@austintexas.gov.