Oh my gourd! It's pumpkin season

Fall is here, and Halloween is right around the corner! But, before you start breaking out the carving tools for your Jack-O-Lanterns, be sure you've got a plan for what to do with the seeds, pulp, and finished product. Avoid throwing out your pumpkin's treasured innards and reduce pumpkin waste by following these tips:
Roast the seeds
Depending on who you ask, half the fun is scooping out the pumpkin's insides! But, don't just throw all those yummy seeds in the trash. Roast them to make a tasty (and healthy) snack, or use them in other recipes. If you're carving with others, designate someone to be the seed collector and washer to make the job faster. Here's how to clean and roast Pumpkin seeds>
Pro tip: seasoning combinations are endless! Experiment with flavors you love and you can't go wrong.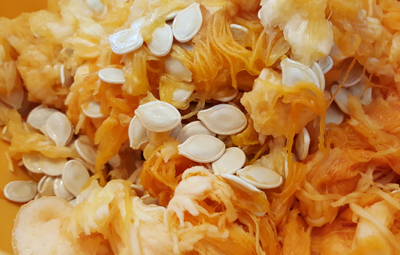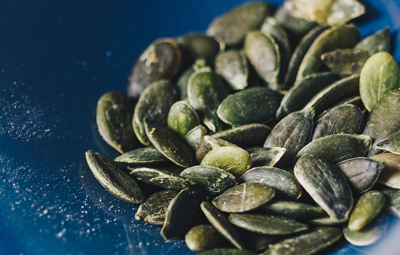 Use the guts
Setting aside the slimy and gooey pumpkin parts can reap big rewards. Seriously, don't throw this stuff away! Here's how to make the best of the goo.
Pumpkin stock: You can use your pumpkin pulp to make delicious veggie stock. Toss it all in a pot, along with any other veggie scraps you've been saving. Then, just add water, simmer, strain, and you're done!
Pro tip: want to make it later? Store the pulp in the freezer until you're ready to make stock. Need more direction on how to make veggie stock? Here's a recipe>
Pumpkin Face mask: Use the pumpkin guts to make your own DIY face mask! Simply add honey or olive oil to your pumpkin mash, then blend until the mixture has a paste-like consistency. Slather it on and relax — you've earned it!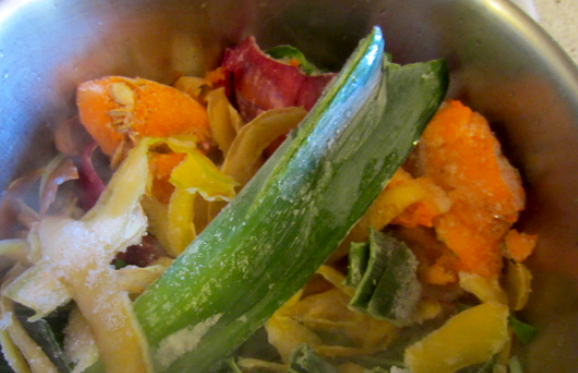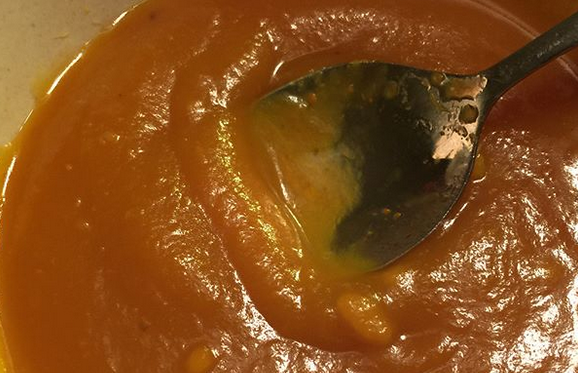 Photos: Left: Veggie scraps and pumpkin guts about to be made into stock, via Busted Button. Right: Pumpkin face mask, via @holy_guacamama
Compost the rest
At the end if its life, a Jack-O-Lantern (or decorative pumpkin) can still be put to good use. Put it in your green composting cart and the City will make sure it gets composted. Check out the Curbside Composting Guide for tips to help you compost like a pro. Remember — if it grows, it goes in your green cart!