Our future is in very green hands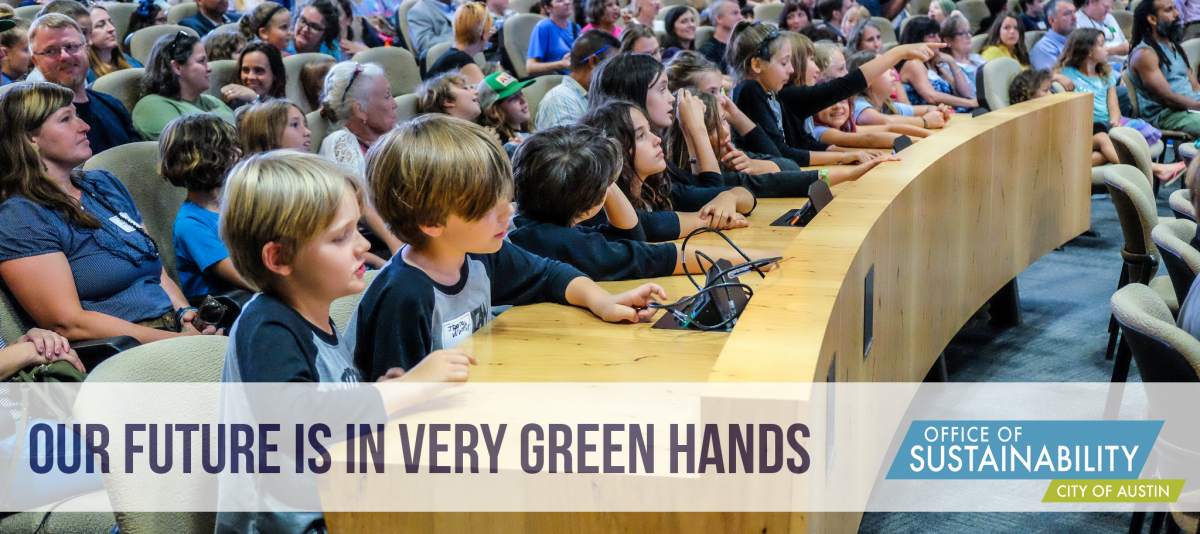 On May 11, students and their proud teachers were on hand in the atrium at City Hall to talk about the innovative sustainability projects they are implementing at their schools. The 4th Annual Central Texas Student Innovation Showcase provided the forum to highlight the resourcefulness and imagination of their hard work — and proved once again, that greener cities are on the rise. With more than 300 in attendance at the Showcase, these students are hopeful that their sustainability ideas will spread to the broader community!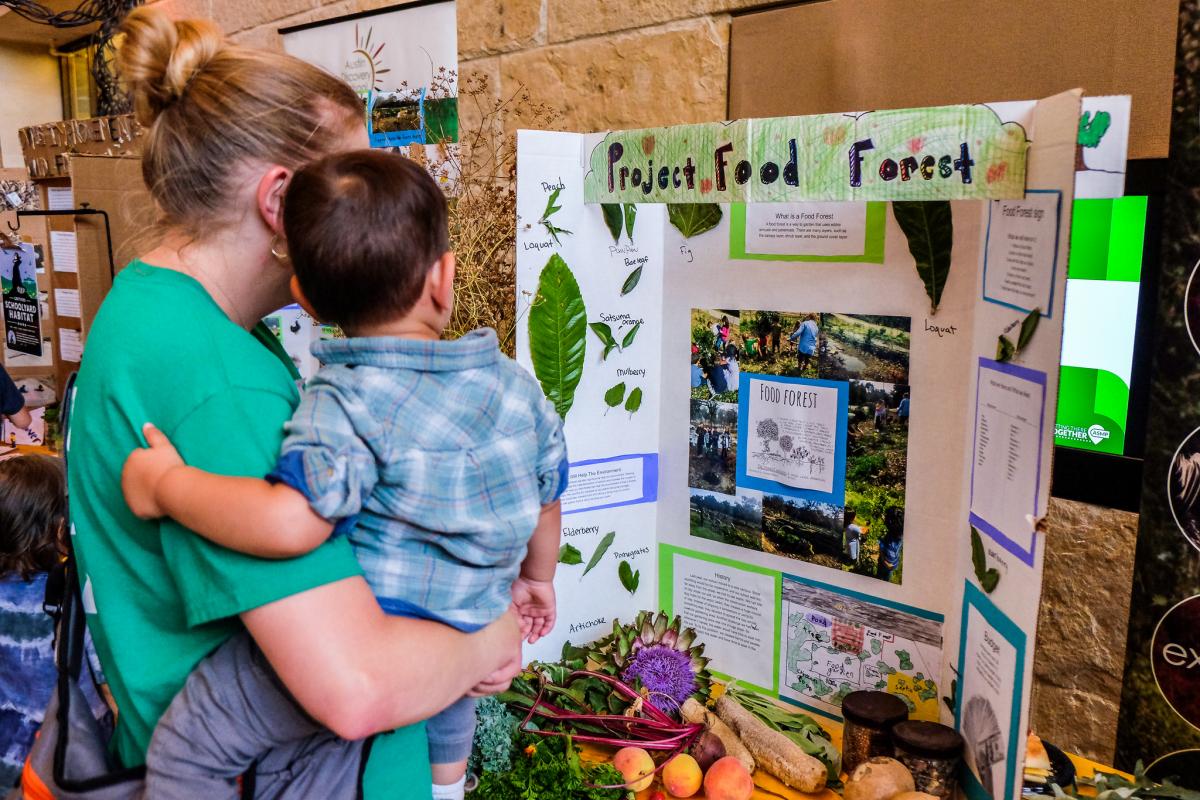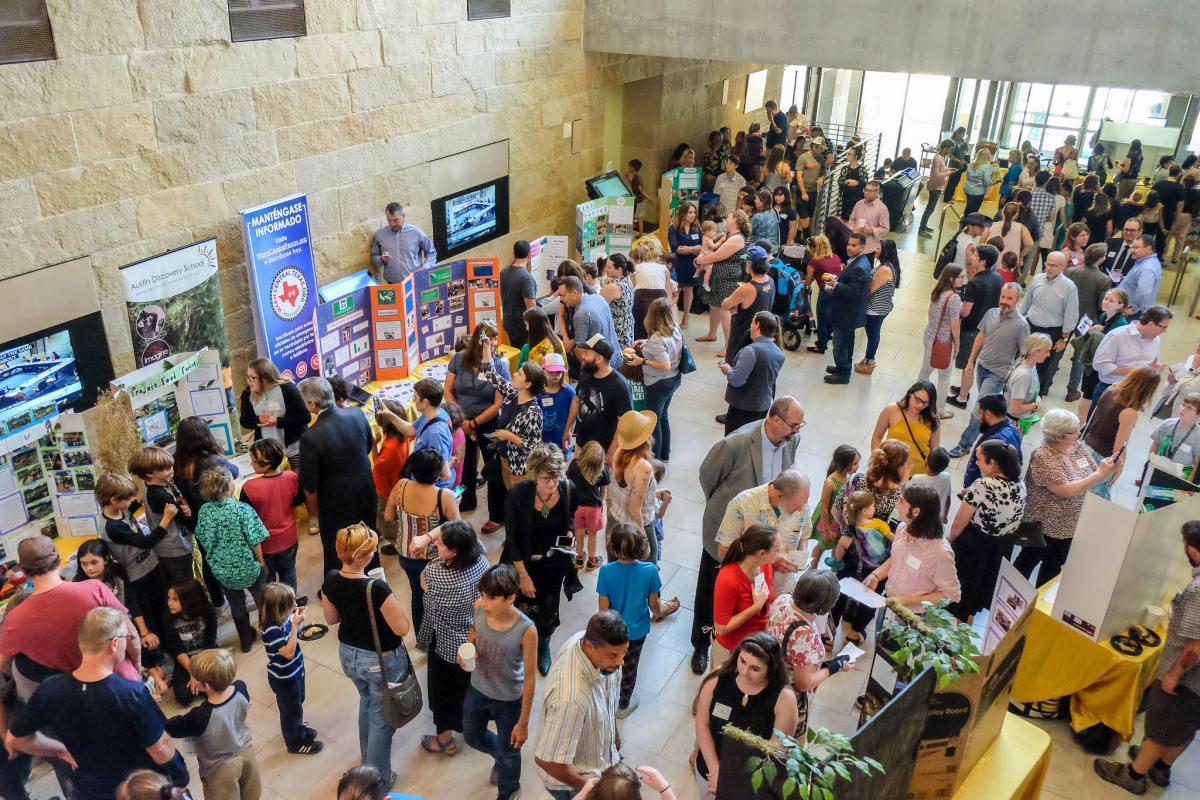 City of Austin officials, school district and community partners, EcoRise teacher ambassadors, and parents heard from students firsthand as they explained how they conducted environmental audits of their schools to identify areas for improvement. Based on data they collected and analyzed, the students developed sustainability solutions that were implemented with Bright Green Future Grant funding from the Office of Sustainability. Since 2014, EcoRise has partnered with the Office of Sustainability to fund the Eco-Audit Grant Program in Austin. "We are excited to support tomorrow's sustainability leaders in their efforts to build a bright, green future for Austin," said Chief Sustainability Officer, Lucia Athens.
Mayor Adler was once again among those that went from table to table, impressed by the breadth and impact of the projects, while posing for photos with the students.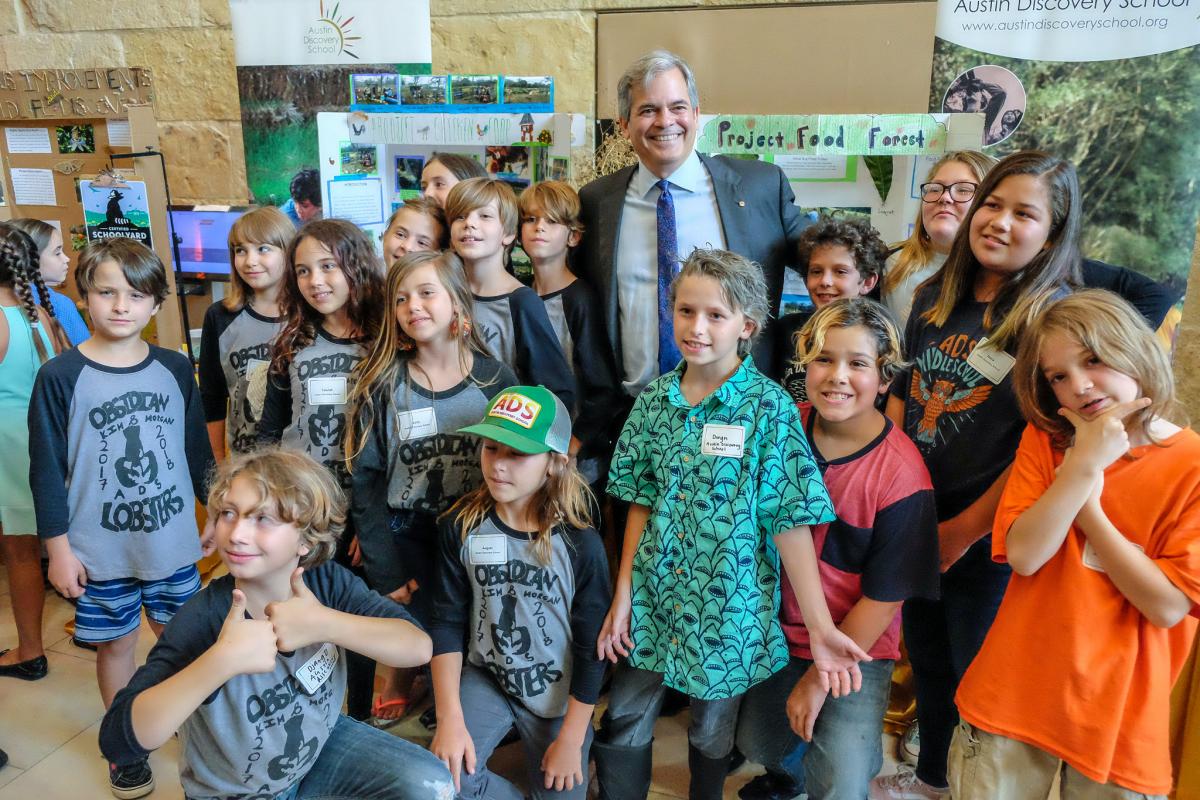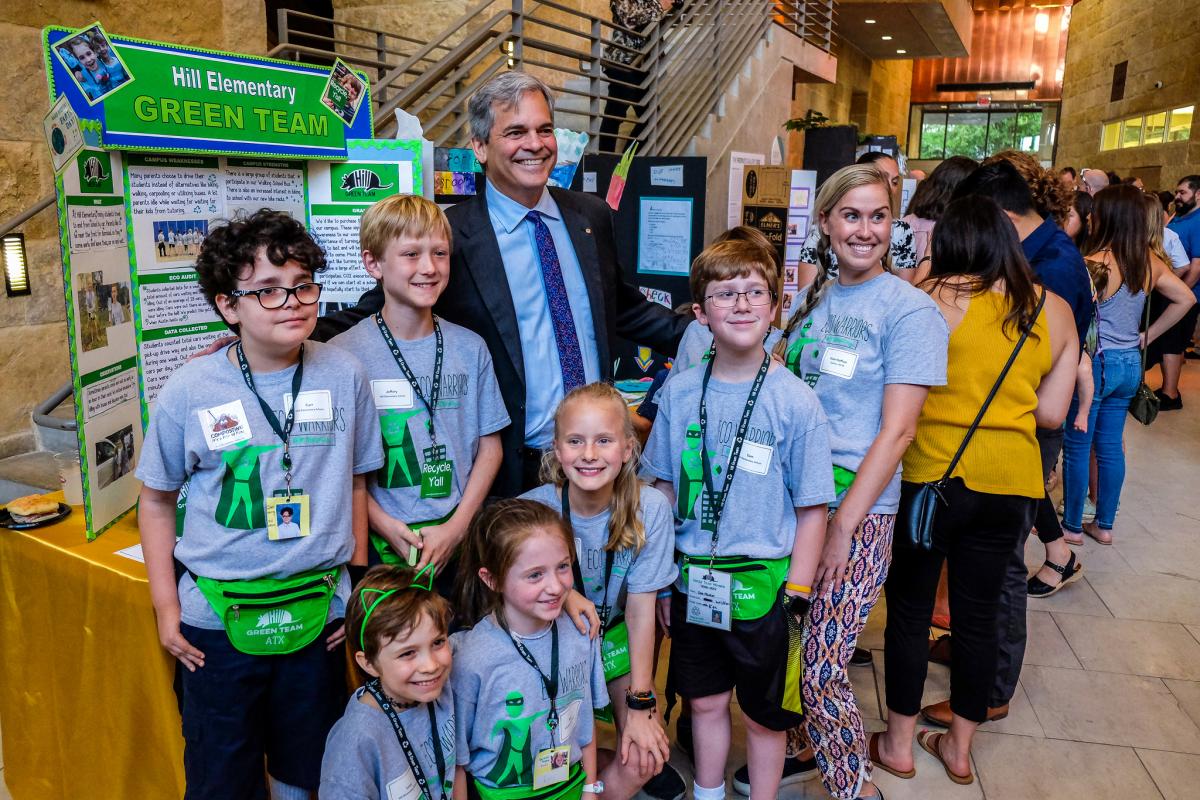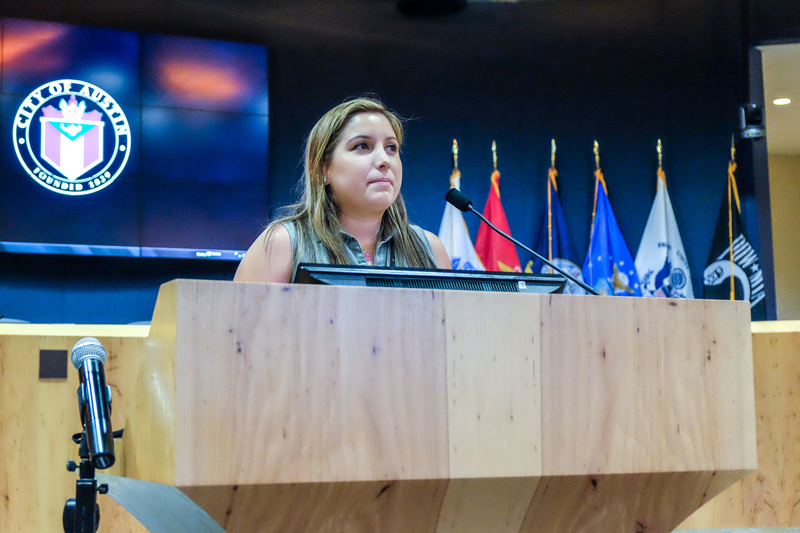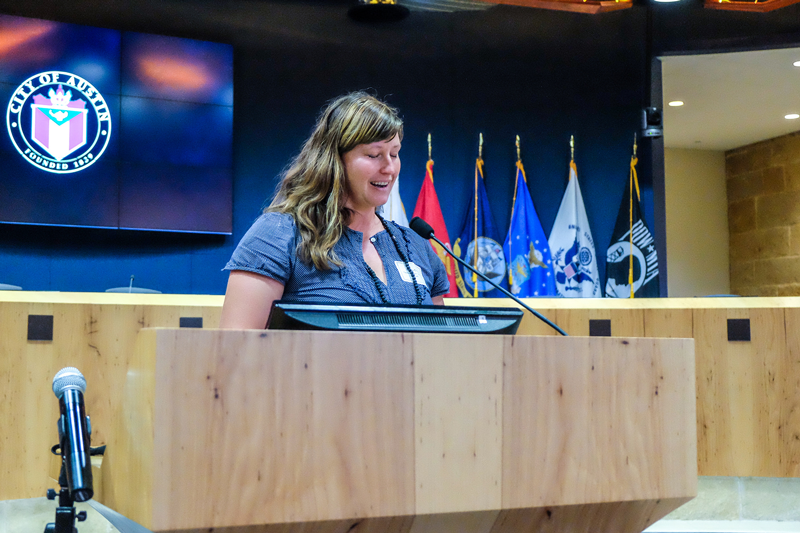 In addition to celebrating the ingenuity of area students, two teachers were also recognized for their dedication to all things green. Gabi Garcia (above, left) from Akins High School was named the EcoRise Teacher of the Year, and Thora O'Neil Gray (above, right) from the Austin Discovery School received the EcoRise Legacy Award.
Here are the participating schools and their projects:
Akins High School — Share Table
Akins High School — Water Bottle Waste
Brooke Elementary — We Want More lettuce
Lamar Middle School — EcoRise Initiatives
Lamar Middle School — Monarch Mission
Cedar Park High School — Floating Wetland
Cedar Park High School — The Art of Recycling
Boone Elementary — A Plant for Everyone
St Louis Catholic School — Fixing Forks
Hill Elementary — No Idling Campaign
Austin High School — Outdoor Classroom Commons
Joe Lee Johnson Elementary — Zero-Waste Lunchbox Campaign
Joe Lee Johnson Elementary — Snacks on Snacks on Snacks
Integrity Academy — Cleaning Up Our Waste
Integrity Academy — Bus Passes for All
Whole Life Learning Center — Waste Busters
Austin Discovery School — Project Chicken Coop
Austin Discovery School — Project Food Forest
Austin Discovery School — Wildlife Discovery Garden
Austin Discovery School — Duckity, Duck, Duck/Students of the Roundtable