Texas Women in Agriculture

Oftentimes women are unsung heroes in the world of farming. According to the 2012 Census of Agriculture, nearly one million women are working America's lands. Together, these women are generating $12.9 billion in annual agricultural sales. In Texas, we have over 120,000 female farmers working 43 million acres, making up 33% of Texas farmers, with an $818 million economic impact.
Women have deep roots in our state's agricultural community and in order to help foster their continued involvement, it is vital to highlight and celebrate the crucial role they play. For this reason, we are partnering with Texas Farmers Market to promote their Women in Agriculture project. Join us as we celebrate 11 female farmers, ranchers and agricultural producers that tell a story of Texas women in agriculture.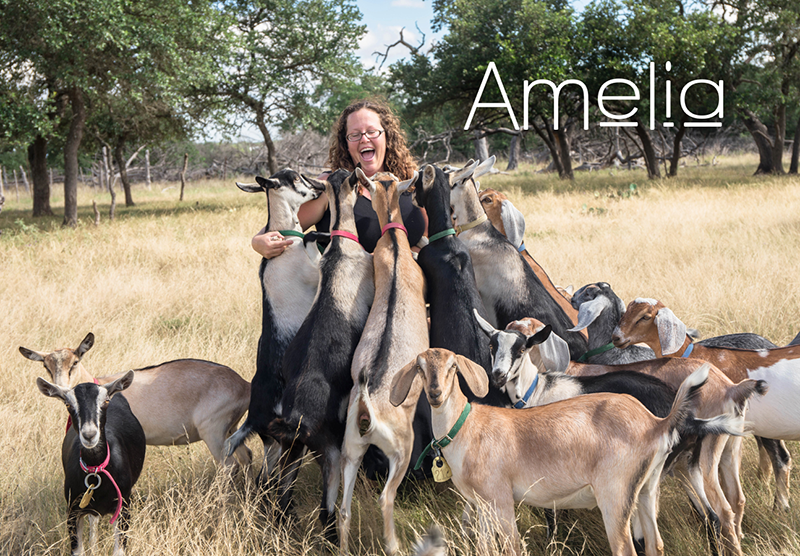 Pure Luck Farm and Dairy in Dripping Springs is home to 100 Nubian and Alpine goats, and five acres of certified organic farmland on Barton Creek. The farm specializes in handmade artisan goat cheese and certified organic culinary herbs, and everything is done by hand. Amelia grew up on the farm, and learned to appreciate the value of the land, the goats, the work, and her home. When her mother asked her to come make cheese with her in 1997, Amelia was ready. She now runs all of the cheeseplant operations, manages the herd, and makes award-winning cheeses.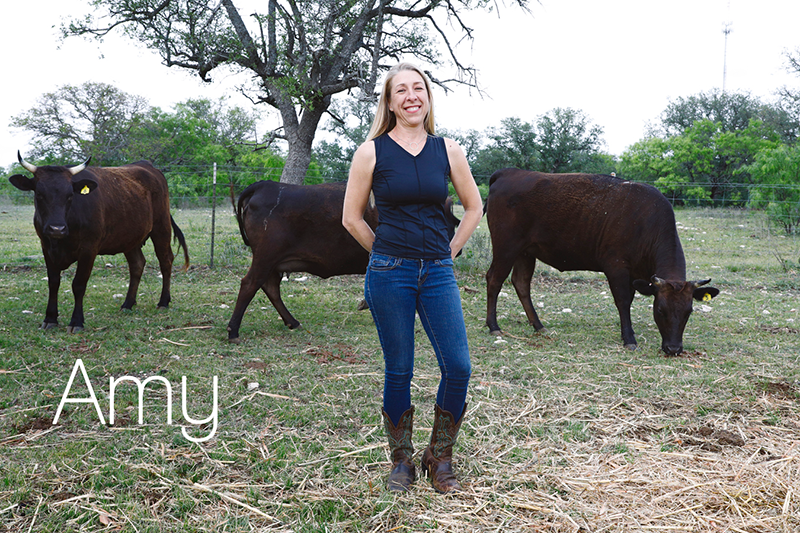 Amy is a 6th generation rancher on her family's land, the Winters/Wall Ranch in Brady, Texas. She and her husband George decided to blaze their own trail by raising Angus and Wagyu cattle that would always be free from antibiotics, steroids and added hormones. Their animals are given free-choice feed in the pasture and are never captive in feed lots. She loves her cows and always treats them with the utmost care and compassion.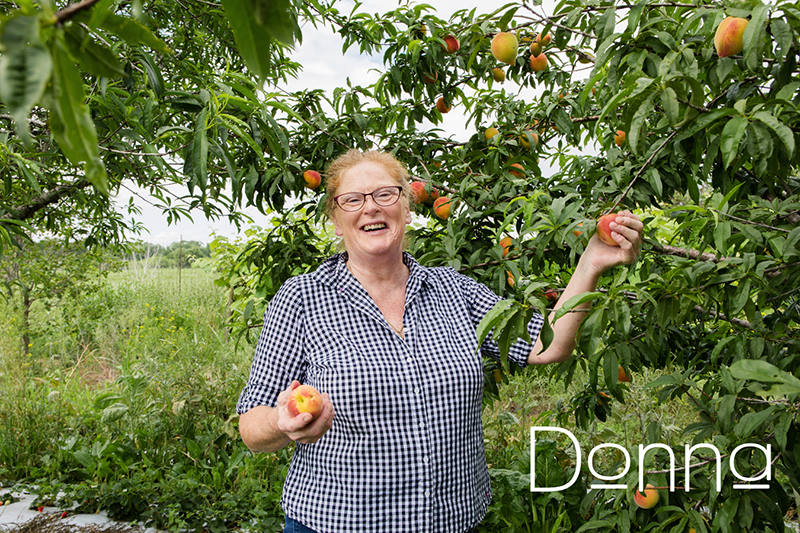 Donna and her husband, Alex, run a sustainable fruit and vegetable farm and commercial kitchen in Elgin, Texas. Donna works hard to provide central Texans with sustainable and delicious veggies, fruits, hummus, kraut, kimchi, pickles, pesto, tea blends, dried fruit, and more!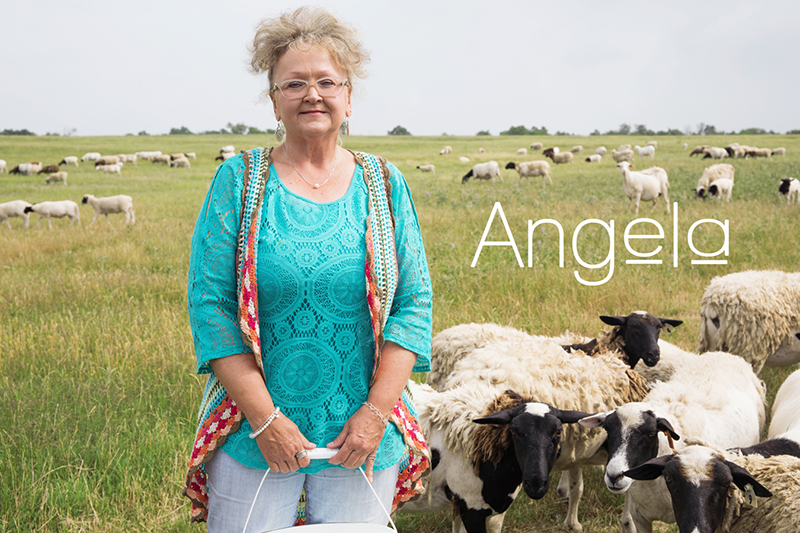 Angela and her family specialize in pasture raised meats that are hormone and antibiotic free. Out in Rogers, Texas, they have 50 acres where they raise Dorper lambs, all different breeds of laying hens, Cornish Rock meat chickens, Red Wattle hogs, and their new venture, broad breasted white turkeys. All of the animals on their farm are free range, roam around everywhere, and are as happy as can be.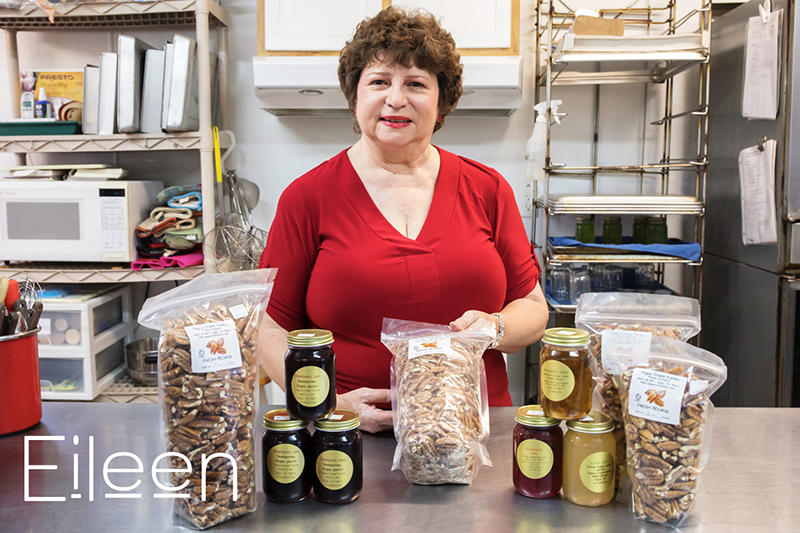 Eileen and her husband, Gene, grow pecans and make delicious pecan products, including roasted and flavored pecans. Eileen also runs their commercial kitchen and prepares many different delicious jams, jellies, breads, and sweet treats for all to enjoy.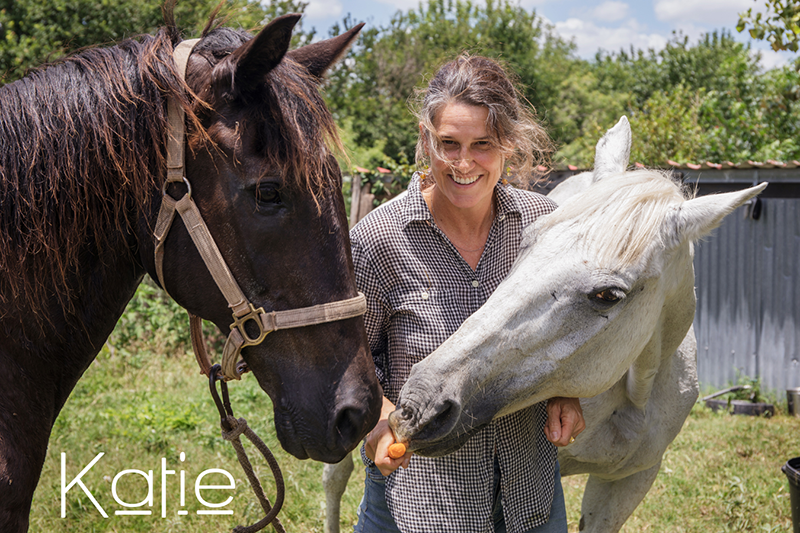 Katie and her husband, David, have been running their small organic family farm since 1994. Located on the rich soils of the Blackland Prairie 13 miles east of downtown, Tecolote has been bringing delicious, fresh vegetables to Austinites for over 20 years, making them one of the area's original organic farms. They grow 150 vegetable varieties from all over the world and their CSA is the longest-running in Texas! Katie and the team at Tecolote Farm brings a unique flavor to the Austin community, a love of good food, and dedication to quality.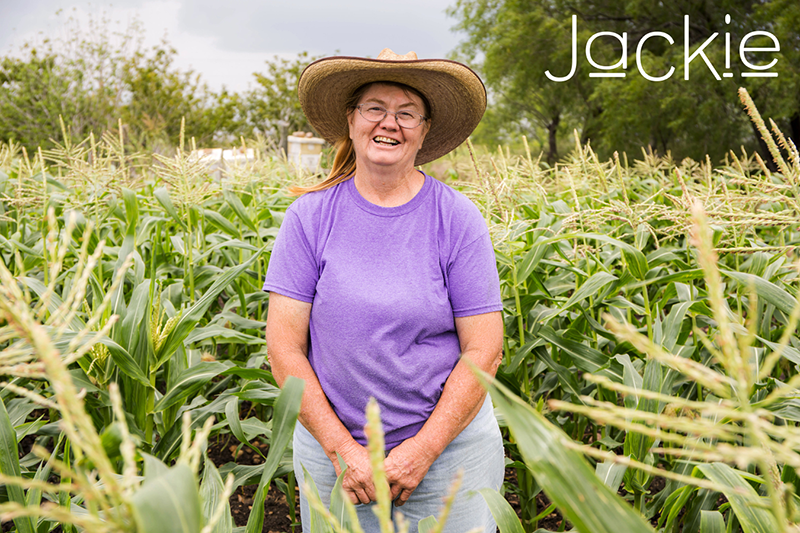 Jackie and her husband run a sustainable fruit and vegetable farm in Kingsbury, Texas. She grows hydroponic and field tomatoes, strawberries, corn, greens, green beans, summer squash, and much, much more!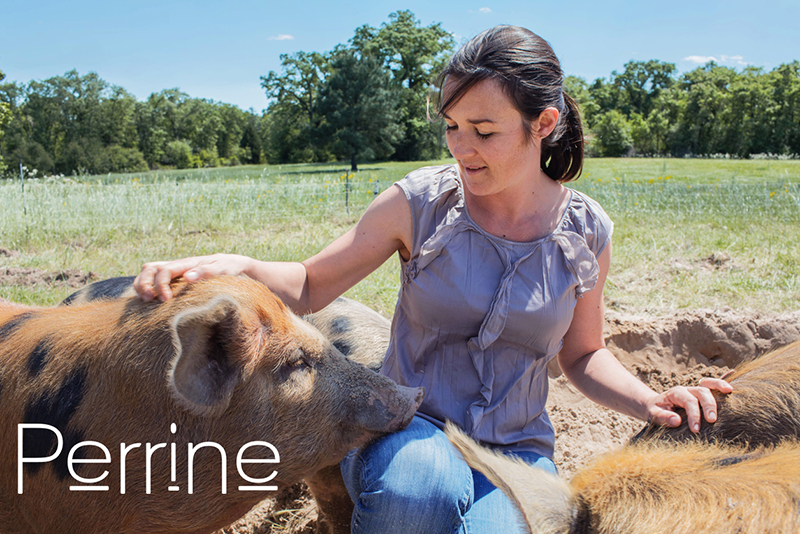 Perrine and her husband pasture raise and organically feed French white Muscovy ducks, pigs, and turkeys on their farm in Thrall, Texas. At the farmers markets, they not only sell delicious eggs and fresh meat, but a range of amazing charcuterie, soups and French baked goods as well!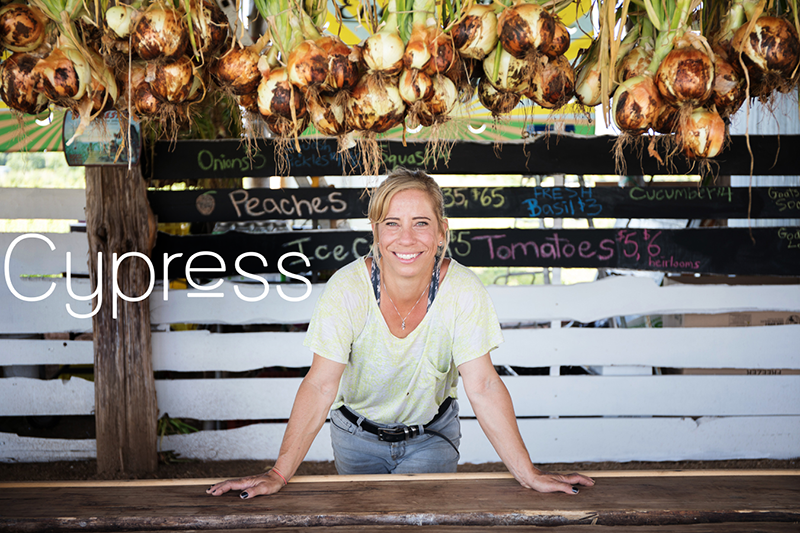 Cypress uses her background in organic farming, permaculture and other aspects of sustainable living at Engel Farm in Fredericksburg to grow sustainable fruits and vegetables. Like so many farmers, she is a multitasker and also sells John Deere tractors and raises laying hens on the side. At Engel, she helped transition the farm from conventional to organic growing practices and currently utilizes many different sustainable methods to create more beneficial insects, increase soil fertility, grow healther plants, extend shelf life, and create a stronger farm eco-system!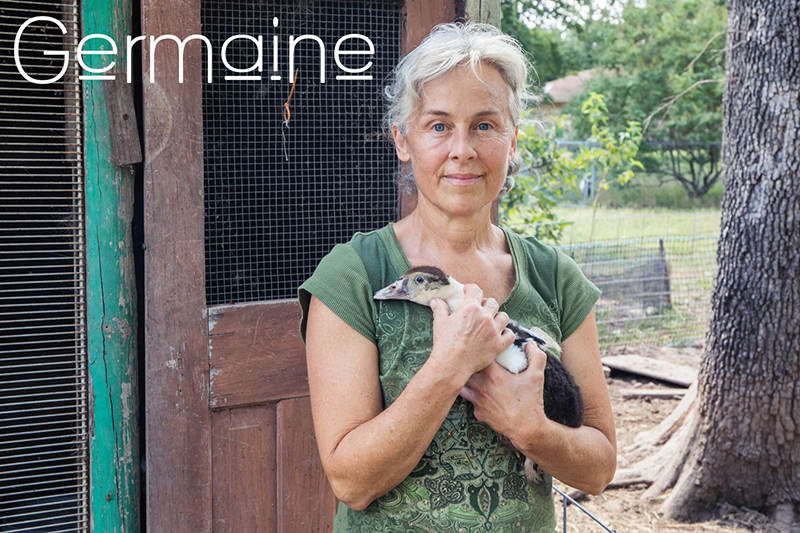 On her sustainable farm in Manor, Texas, Germaine pasture-raises quail, mallard ducks, grass-fed Piedmontese and Piedmontese Angus crossed cattle, and domesticated feral hogs. In tandem with humanely raising her animals, she uses organic and permaculture methods to grow an abundance of vegetables and fruit with no synthetic fertilizers or pesticides, specializing in growing heirlooms and unusual varieties.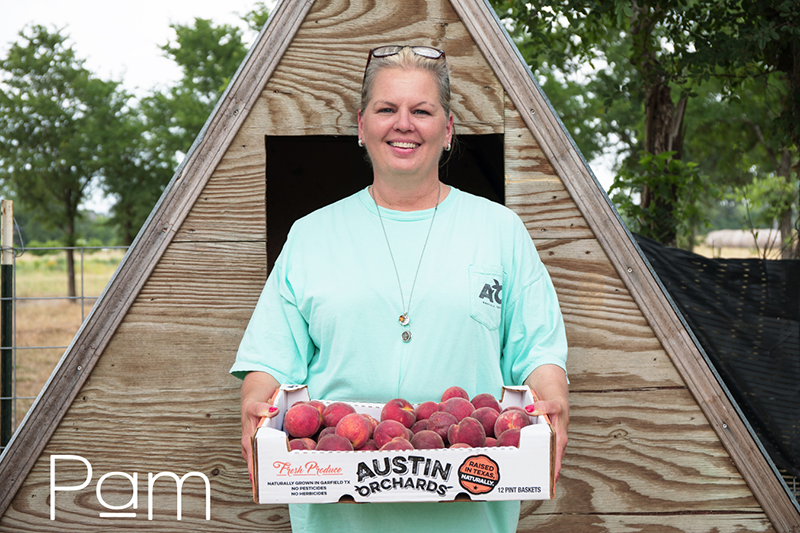 Pam and her family run an all-natural orchard using environmentally sound practices in Garfield, Texas. Their peaches, blackberries, strawberries, nectarines, pomegranates, pears, figs, grapes and watermelons are the sweetest around! Pam sells at the Mueller Farmers Market when their fruit is in season.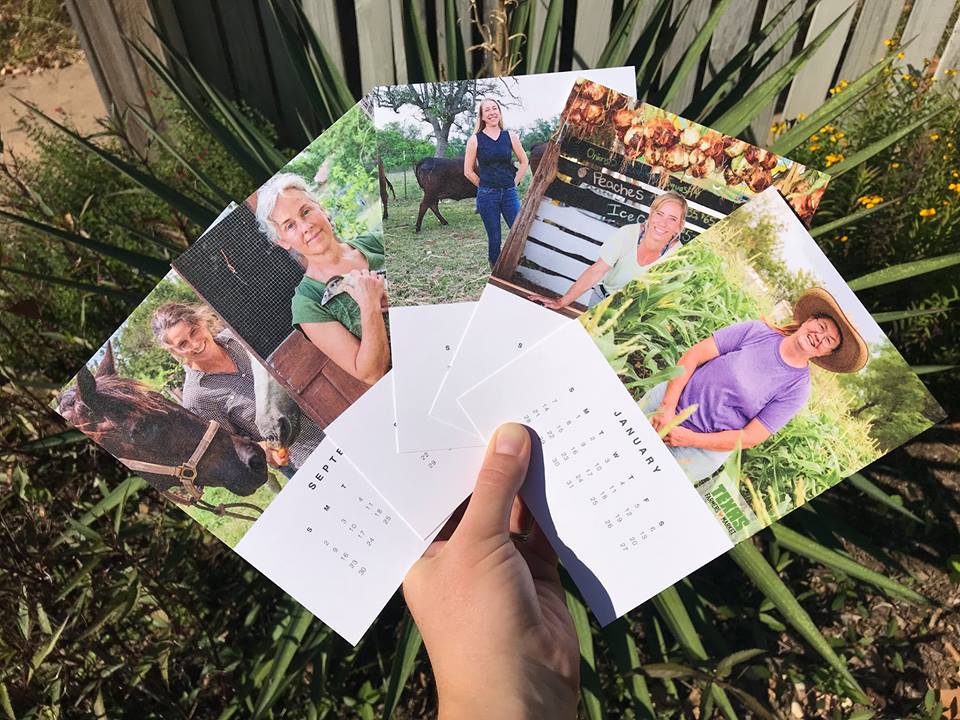 Order a calendar, support Central Texas farmers
It's not too late to grab a calendar for 2018! The calendar highlights the amazing women in Texas agriculture featured in this post. All proceeds go to the Farmer Emergency Fund, which supports farmers and ranchers during times of medical, environmental or other emergencies.
Content for this blog post provided by: Texas Farmers Market, Photos by: Nora Chovanec