Council Member Alison Alter - Biography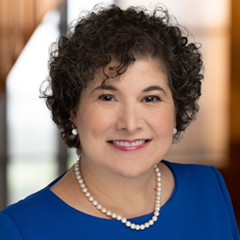 Council Member Alison Alter has proudly represented Austin's Central and Northwest District 10 since 2017. She was chosen by her colleagues to serve as Austin's Mayor Pro Tem in 2022.
Dr. Alter is a Harvard-trained economist and lifelong parks advocate with over 20 years of experience as an educator and small business owner. Since taking office, she has focused on Austin's long-term health and sustainability, championing early childcare, access to medical care, gun violence prevention, sexual assault response, emergency preparedness, and climate resilience. Council Member Alter chairs the Audit and Finance Committee, serves on the Council's Austin Water Oversight and Austin Energy Oversight committees, and represents the City at the Capital Area Metropolitan Planning Organization (CAMPO), the Hate Crimes Taskforce, and the Joint City, County, and School District Committee.
Council Member Alter lives in Central Austin with her husband, Dr. Jeremi Suri, a professor at the University of Texas at Austin. They have two wonderful children, Natalie and Zachary.