Founded in 1899 by Lewis Hancock, former mayor of Austin, Hancock Golf Course stands today as one of the oldest golf courses in Texas. However, financial challenges at Hancock Golf Course have created a need for the Austin Parks and Recreation Department (PARD) to reexamine the sustainability of the golf course as it is today.
Virtual community meetings scheduled for October 26 and 29 have been postponed. Additional small group meetings will be scheduled in the future.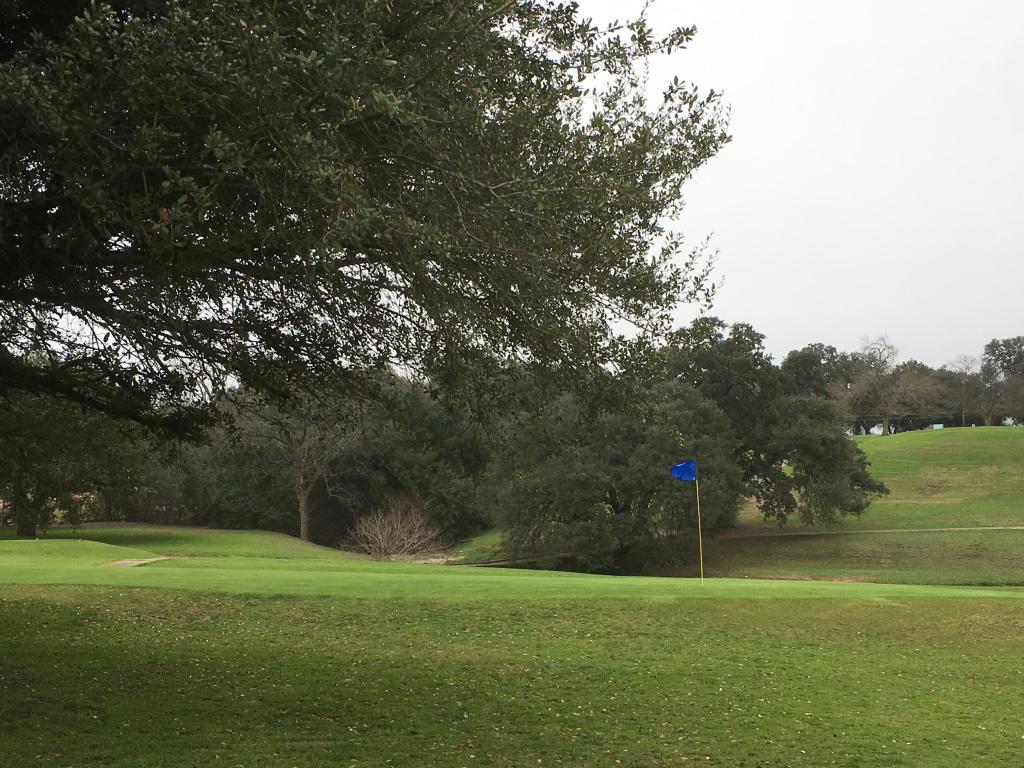 City of Austin golf courses are designated to be staffed and maintained through an enterprise fund, which means that the cost of playing at the courses should cover the expenses of maintenance and staff. When the funds do not cover the expenses, PARD draws from the general fund, which are funds derived from taxes that cover other programs or maintenance. Throughout its history as a City of Austin golf course, Hancock Golf Course has struggled to cover its costs. Anticipating rollbacks due to tax caps, PARD is seeking a way to continue the historic presence of golf and Hancock while also achieving fiscal solvency in order to avoid drawing from the general fund.
View Frequently Asked Questions (PDF)
Background
In 2012, PARD worked with community members to explore ways to cut costs and increase access to the space in order to minimize the financial impact. As a result of these conversations, PARD began use of reclaimed water on the site, cut staff time by installing pay stations, and attempted to attract other users to the space. Unfortunately, these changes have not resulted in funding to offset the costs of maintenance.
In 2019, the National Golf Foundation studied all City of Austin golf courses, providing recommendations. Three recommendations for Hancock  were put forth in the Report (pp. 80-89):
Passive Park: cease golf at this site and absorb planning, development, and maintenance into the general fund;
Modify Hancock: Invest approximately $1.2 to $1.6 million to transform facility into a modern golf learning center and continue to operate with City staff (this would require moving the expenses out of an enterprise fund and into a general fund supported by taxpayers fully); 
Turnkey Redevelopment & Concession Contract: City can enter into a public-private partnership allowing private entity to improve site into a modern golf learning center as part of a concession agreement with the City. 
Due to the initial costs of developing and maintaining a passive park or renovating the course, PARD is moving forward with the third suggestion by developing a Request for Proposals (RFP) for a Concessionary Agreement that will allow a golf operator to develop and manage a facility where new and existing golfers can learn and improve their skills.
Next Steps
PARD is currently reading through the input from community members and preparing the report. This information along with additional information at future community meetings will shape the solicitation (RFP) that is released. Due to rules around RFPs and proprietary information, only City of Austin officials can review the proposals. However, information received from community gatherings will be considered through the selection process.
Hancock Golf Course Community Meeting
Scheduled Virtual Meetings scheduled for October 26 and 29 have been postponed. PARD values all community engagement and hopes to create more opportunities soon in alignment with the City of Austin Public Participation Principles. View more information here.
Additional small group meetings will be scheduled in the future.
You can still view the presentation slides (PDF) from the postponed meetings.
Key Stakeholder Small Group Meetings
Special Parks and Recreation Board Meeting, December 4, 2020
Community Meeting in association with Hancock Neighborhood Association Meeting
Hancock Recreation Center
February 29, 2020, 1 p.m.
Future Community Engagement
Parks and Recreation Board Meeting
December 1, 2020, 6 p.m.
Opportunities for community members to speak
 
The health of Austin and Travis County residents and visitors is our highest priority. Our public health officials are taking appropriate actions to ensure the health and safety of our community. Austin-Travis County leaders have declared a "local state of disaster" to more proactively increase preventative measures in the region.
To align with these measures, the Austin Parks and Recreation Department will be suspending all in-person community engagement. All events will now be held virtually.
We encourage people who want to participate in online meetings to register ahead of time and make sure your equipment is ready prior to the meeting time.
For the most up-to-date information on the COVID19 situation, including actions you can personally take, please visit www.austintexas.gov/covid19.