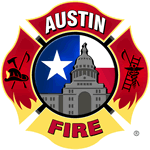 Our Mission
The Austin Fire Department is committed to creating safe and resilient communities through prevention, preparedness, and effective emergency response.
Our Vision
The Austin Fire Department sets the standard among public safety agencies, serving the community through innovation and collaboration, while honoring tradition and embracing inclusion, equity, and diversity for all.
Our Motto
Excellence beyond our standards. Service beyond your expectations.