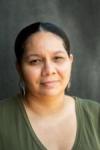 Kellee Coleman, Interim Chief Equity Officer
Email
(512) 974-2943
Kellee Coleman (she/her/hers) has over 18 years of equity and social justice community organizing experience integrating media, and popular education as strategies for social change. She co-founded Vibrant Woman/Mama Sana prenatal clinic that provides holistic and culturally specific prenatal care, birth companions, midwifery services, prenatal fitness and nutrition services to lower income Black and Latina folks in the Austin area.
She has consulted with numerous national and local organizations on equity and reproductive issues including the U.S. Midwifery Education, Regulation, & Association, MANA, A National Latina Organization, The University of Texas LBJ School of Public Affairs, and the Austin Women's Community Center.
Kellee graduated with a Bachelor of Arts in Sociology from St. Edwards University.

Mary Ann Ramirez, Executive Assistant
Email
(512) 974-8707
Mary Ann Ramirez (she/her/hers) has been a City employee for 15 years and began her work in the Equity Office in its early years.
Prior to working at the City, she was employed with Travis County Probation Department. Mary Ann holds a Secretarial-Clerical Administrative Management certificate.

Amanda Jasso, Equity Program Manager
Email
(512) 974-9107
Amanda Jasso (she/her/hers) joined the Equity Office in 2018 after serving as the Latinx Community Archivist at the Austin History Center, a division of the Austin Public Library. In her current role, she provides equity consultation City-wide, but primarily to those departments reporting under the City's "Economic Opportunity & Affordability" and "Mobility" strategic outcome areas. Her background in archival work is helpful in connecting the past to our present and our future, reminding us that past harms continue to be perpetuated in our City's policies, practices, and procedures. She applies historical context in all aspects of racial equity work as one way of honoring the labor of those before us in their quest for systemic change. She holds a Master of Information Science from the University of Washington and a Bachelor of Arts in Communication from the University of Pennsylvania..

Rocío Villalobos, Immigrant Affairs Program Manager
Email
(512) 974-8739
For over 15 years, Rocío Villalobos (she/her/ella) has been involved in social justice work in Austin, covering education, immigration, and the outdoors/ environment. Her transnational childhood shaped her understanding of community, family, migration, inequity, and borders. Rocío received her B.S. in Applied Learning and Development and M.A. in Curriculum and Instruction with a specialization in Cultural Studies in Education from the University of Texas at Austin. She volunteers her time as a Mentor with Explore Austin, a board member at Ecology Action, and she serves on the Dell Community Strategy Team.

Brandon Kroos, Business Process Consultant
Email                                                                                                                                                                   
(512) 974-9077
Brandon Kroos (he/him/his) has been with the Equity Office since 2018. In the Office, he directly supports the departments reporting under the "Government that Works for All" outcome area, which includes internal support functions such as hiring, technology, and purchasing. He also supports select departments under the "Economic Opportunity and Affordability" outcome area, providing equity consultation in the areas of Small and Minority Business Resources, Austin Convention Center, and Development Services.
In addition to these consultations, Brandon also has administered the Equity Assessment process, supporting department teams as they complete the Assessment Tool, and performing process and Tool evaluations to uncover and address areas for improvement. Along with this, Brandon built out and continues to develop the Smartsheet project management software for the Equity Office, including the Equity Action Team dashboard and individual departmental equity dashboards which publicly provide all assessment materials as well as additional equity information for City departments.
Finally, Brandon administers the Equity Office's numerous grant programs, including the Equity Mini-Grant Fund, Re-Entry Services Grants, and additional grant opportunities as the need arises.

Ena Ganguly, Public Information Specialist, Sr.
Email
(512) 978-1569
Enakshi Ganguly (she/they) is a South Asian immigrant, writer, editor, and facilitator. Enakshi's writing has been featured on Buzzfeed, BBC, The Austin Chronicle, and Prizer Arts and Letters, and has served as an editor for numerous anthologies and literary outlets.
As the Public Information Specialist, Enakshi's goal is to articulate the work of the Equity Office to the communities responsible for its inception, and ensure that City efforts to engage community is person-first and accessible for historically excluded communities.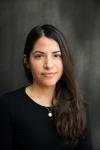 Ana Perez, Equity & Inclusion Program Coordinator
Email
(512) 974-9006
Ana Perez (she/her) is a native Austinite and community organizer. Her experience working in hospitals, food banks and community gardens led her to interrogate systemic forces shaping issues of food justice and public health outcomes in historically underserved communities.
As a master's student at the University of Texas LBJ School of Public Affairs, she conducted research on how public institutions and nonprofits further community and climate resilience and how cities can support immigrant incorporation through public policy. As an equity program coordinator, Ana's focus is connecting the city's values around equity to material improvements for community. She works primarily with departments that fall under "Health & Environment" and "Culture & Lifelong Learning."
Ana received her B.S. in Nutrition from Texas State University.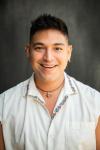 Jeremy I. Garza, Neighborhood Liaison
Email
(512) 978-1797
Jeremy I. Garza (they/he) was born and raised in Austin, TX. They received a B.A. in Ethnic & Gender Studies from Vassar College, completed 34 credits in a doctoral program for Sociology at the University of California, Santa Barbara, and is currently enrolled in an M.A. program for Library Science at Texas Woman's University.
Before joining the City of Austin, Jeremy gained twelve years of experience working as a community engagement facilitator, social justice educator, and organizer of equity programs for several academic, municipal government, and non-profit organizations in New York, California, and Minnesota. 
As the Neighborhood Liaison for the Equity Office, Jeremy administrates the work of the Joint Inclusion Committee, which was explicitly charted to advise Austin City Council on issues of diversity, equity, and inclusion. Jeremy also supports the Equity Action Team (EAT), Undoing Racism workshops, the Equity Programs Managers Network, Equity 101 consultations, and in any capacity to provide leadership, guidance, and insight on equity to improve the quality of life for all Austinites.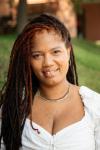 Angelica Benton Molina, Equity and Inclusion Program Manager
Email
(512) 954-5634
Angelica is committed to the amplification and up lifting of youth voices. She believes that education should give young people a sense of their own inner strength as well as the tools to make informed and healthy choices that allow them to grow in organic and authentic ways. Using history and culture as some of the guiding principles in promoting antiracist leadership development and growth.
Angelica has worked with young people around various social justice issues using an antiracist lens and framework since she was an adolescent. As part of the People's Youth Agenda in the late 90's, she helped facilitate the People's Institute for Survival and Beyond principles and workshop concepts to youth ages 9-17 in New Orleans. After receiving her Master's degree in Acupuncture and Chinese Traditional Medicine, Angelica became interested in reproductive health with a focus on women's health and fertility.
This path has lead Angelica to understand the inextricable correlation between racism and reproductive health and fuel her desire to work with youth around reproductive health and social justice. She did this work at Austin Public Health and as a presenter/facilitator for various organizations.
Currently she is facilitating youth in the process of creating a History, Culture and Organizing Curriculum, and preparing to host the 3rd year of Undoing Racism Youth.
She is also currently working with the City of Austin's Equity Office as an Equity and Inclusion Program Manager.