Kellee Coleman, Former Interim Chief Equity Officer-Currently on Leave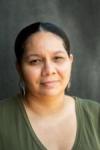 Email
(512) 974-2943
Kellee Coleman (she/her/hers) has over 18 years of equity and social justice community organizing experience integrating media, and popular education as strategies for social change. She co-founded Vibrant Woman/Mama Sana prenatal clinic that provides holistic and culturally specific prenatal care, birth companions, midwifery services, prenatal fitness and nutrition services to lower income Black and Latina folks in the Austin area.
She has consulted with numerous national and local organizations on equity and reproductive issues including the U.S. Midwifery Education, Regulation, & Association, MANA, A National Latina Organization, The University of Texas LBJ School of Public Affairs, and the Austin Women's Community Center.
Kellee graduated with a Bachelor of Arts in Sociology from St. Edwards University.
Mary Ann Ramirez, Executive Assistant

Email
(512) 974-8707
Mary Ann Ramirez (she/her/hers) has been a City employee for 15 years and began her work in the Equity Office in its early years.
Prior to working at the City, she was employed with Travis County Probation Department. Mary Ann holds a Secretarial-Clerical Administrative Management certificate.
Amanda Jasso, Interim Chief Equity Officer

Email
(512) 974-9107
Amanda Jasso (she/her/hers) currently serves as the Interim Chief Equity Officer for the City of Austin. She joined the Equity Office in 2018 after serving as the Latinx Community Archivist at the Austin History Center, a division of the Austin Public Library. In her current role, she provides equity consultation City-wide. Amanda is part of a team responsible for working with City leadership and local communities to implement a racial equity framework and facilitate dialogue and organizational practices that support the development and adoption of equity as a shared value. 
Her background in archival work is helpful in connecting the past to our present and our future, reminding us that past harms continue to be perpetuated in our City's policies, practices, and procedures. She applies historical context in all aspects of racial equity work as one way of honoring the labor of those before us in their quest for systemic change. She holds a Master of Information Science from the University of Washington and a Bachelor of Arts in Communication from the University of Pennsylvania. Her overall vision is to work co-creatively to acknowledge and account for past and current inequities, and provide all people, particularly those most impacted by racism, the infrastructure needed to thrive.
Amanda also serves on the Austin/Travis County Leadership Council, which is the governing body for the local Homelessness Response System, and the Austin Economic Development Corporation (AEDC) Board.
Rocío Villalobos, Immigrant Affairs Program Manager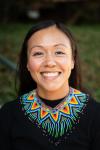 Email
(512) 974-7972
For over 15 years, Rocío Villalobos (she/her/ella) has been involved in social justice work in Austin, covering education, immigration, and the outdoors/ environment. Her transnational childhood shaped her understanding of community, family, migration, inequity, and borders. Rocío received her B.S. in Applied Learning and Development and M.A. in Curriculum and Instruction with a specialization in Cultural Studies in Education from the University of Texas at Austin. She volunteers her time as a Mentor with Explore Austin, a board member at Ecology Action, and she serves on the Dell Community Strategy Team.
Ayshea Khan, Equity Program Manager I (Acting)

Email
(512) 974-9124
Ayshea Khan (she/her) has worked in Austin as a storyteller, facilitator and community archivist for over 10 years. She holds a B.S. in Cinema & Photography from Ithaca College and a Masters in Information Studies from the University of Texas at Austin School of Information. She joined the Equity Office in December 2022 after working as the Asian American Community Archivist at the Austin History Center, Austin Public Library for nearly 5 years. In addition to her professional archival work, Ayshea has been a longtime volunteer and collaborator with the South Asian American Digital Archive and is proud to serve as their current Board President. She is also a 2021-2023 Rare Book School-Mellon Cultural Heritage Fellow and Community Advisor for the Texas After Violence Project.
The history of Black, Indigenous and People of Color is a site for healing, organizing and building a more humane future. Ayshea remains grounded in this history as she works as an Equity and Inclusion Coordinator. Her role includes supporting the Equity Assessment process and other racial equity initiatives for departments reporting under the city's "Health & Environment" and "Culture & Lifelong Learning" strategic outcomes.
Jeremy I. Garza, Business Process Consultant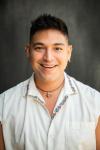 Email
(512) 978-1797
Jeremy I. Garza (they/he) was born and raised in Austin, TX. They received a B.A. in Ethnic & Gender Studies from Vassar College, completed 34 credits in a doctoral program for Sociology at the University of California, Santa Barbara, and is currently enrolled in an M.A. program for Library Science at Texas Woman's University.
Before joining the City of Austin, Jeremy gained twelve years of experience working as a community engagement facilitator, social justice educator, and organizer of equity programs for several academic, municipal government, and non-profit organizations in New York, California, and Minnesota. 
As the Neighborhood Liaison for the Equity Office, Jeremy administrates the work of the Joint Inclusion Committee, which was explicitly charted to advise Austin City Council on issues of diversity, equity, and inclusion. Jeremy also supports the Equity Action Team (EAT), Undoing Racism workshops, the Equity Programs Managers Network, Equity 101 consultations, and in any capacity to provide leadership, guidance, and insight on equity to improve the quality of life for all Austinites.
Angelica Benton Molina, Equity Program Manager II (Acting)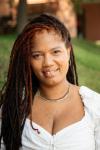 Email
(512) 954-5634
Angelica is committed to the amplification and up lifting of youth voices. She believes that education should give young people a sense of their own inner strength as well as the tools to make informed and healthy choices that allow them to grow in organic and authentic ways. Using history and culture as some of the guiding principles in promoting antiracist leadership development and growth.
Angelica has worked with young people around various social justice issues using an antiracist lens and framework since she was an adolescent. As part of the People's Youth Agenda in the late 90's, she helped facilitate the People's Institute for Survival and Beyond principles and workshop concepts to youth ages 9-17 in New Orleans. After receiving her Master's degree in Acupuncture and Chinese Traditional Medicine, Angelica became interested in reproductive health with a focus on women's health and fertility.
This path has lead Angelica to understand the inextricable correlation between racism and reproductive health and fuel her desire to work with youth around reproductive health and social justice. She did this work at Austin Public Health and as a presenter/facilitator for various organizations.
Currently she is facilitating youth in the process of creating a History, Culture and Organizing Curriculum, and preparing to host the 3rd year of Undoing Racism Youth.
She is also currently working with the City of Austin's Equity Office as an Equity and Inclusion Program Manager.
Dwight Scales, Business Process Specialist
Dwight Scales(he/him/his) is a native Austinite and has been with the City of Austin and Travis County for over 19 years. He currently lives, loves, learns, works, and worships in Austin. Dwight is a dynamic anti-racist intergroup dialogue facilitator, and public speaker committed to supporting the City of Austin in the challenges associated with ensuring equity is sustainable in the culture and fabric of humanity. Dwight is dedicated to the personal process of examining identity, challenging bias, dismantling systemic racism, and creating opportunities to transfer power and privilege while partnering with others in a process of radical change. He has worked in the community partnering with public and private school systems, and for-profit and non-profit organizations both locally and nationally. He is a firm believer that people can change and that "changed people, change systems," and uses his gifts of facilitation, storytelling, empathy, and community building to increase the racial and social consciousness of individuals and organizations. Dwight is currently working with the City of Austin's Equity Office as a Business Process Specialist.
Ricardo Garay, Business Process Consultant, Sr.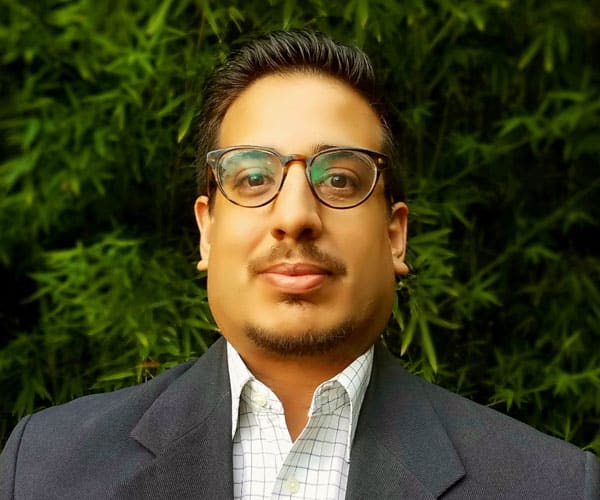 (512) 974-8048
Ricardo A. Garay was born and raised in Tegucigalpa, Honduras. He moved to Austin in 2006 and continues to learn with communities most affected by structural violence. He started working at the Equity Office in the summer of 2023. In his previous role, he led a team of Community Health Worker (CHW) at the Dell Medical School at the University of Texas at Austin and served as a Program Manager for various Community Based Participatory Research projects. He also worked for a non-profit called Migrant Clinicians Network directing work for an international patient navigation program called Health Network. Ricardo remains fiercely committed to exploring liberation through health and wellness.  
Ricardo is a certified Community Health Worker and Instructor and serves as a board member for the National Association of Community Health Workers (NACHW), the Texas Association of Promotores & Community Health Workers (TAPCHW), and the Texas Society for Public Health Education (TSOPHE). He continues to remain engaged in CHW conversations at the American Public Health Association, specially issues such as sustainability, policy, and education for CHWs.  
Before joining the Equity Office, Ricardo served on a number of local community work groups, commissions, councils, and advisory groups including: Central Health Community Champions, Hispanic/Latino Quality of Life Resource Advisory Commission, CAN's Community Council, Austin Independent School District's Upclose Academy, Austin Public Health's Community Health Assessment/Community Health Improvement Plan, City of Austin's Climate Equity Plan, City of Buda's Bond Advisory Commission, among others.  
Ricardo looks forward to networking and collaborating to co-create environment(s) where every Austinite has equitable access to health & wellbeing, culture & lifelong learning, housing, true public safety, employment and affordability, and mobility.
Sydnee Landry, Administration Specialist
(512) 978-1793
As the administrative specialist, Sydnee supports the Equity Office's Undoing Racism trainings, LatinX trainings, Equity Program Managers Network, and Equity 101 trainings. Sydnee graduated with a B.S. in Environmental Science with a specialization in Air Quality Sciences from the University of Houston. She brings in experience with community engagement and organizing, particularly in the fields of environmental justice and LGBTQIA+ advocacy. She's also bringing in experience with event coordination, workshop facilitation, and volunteer management.
Alejandra Mireles, Community Services Program Coordinator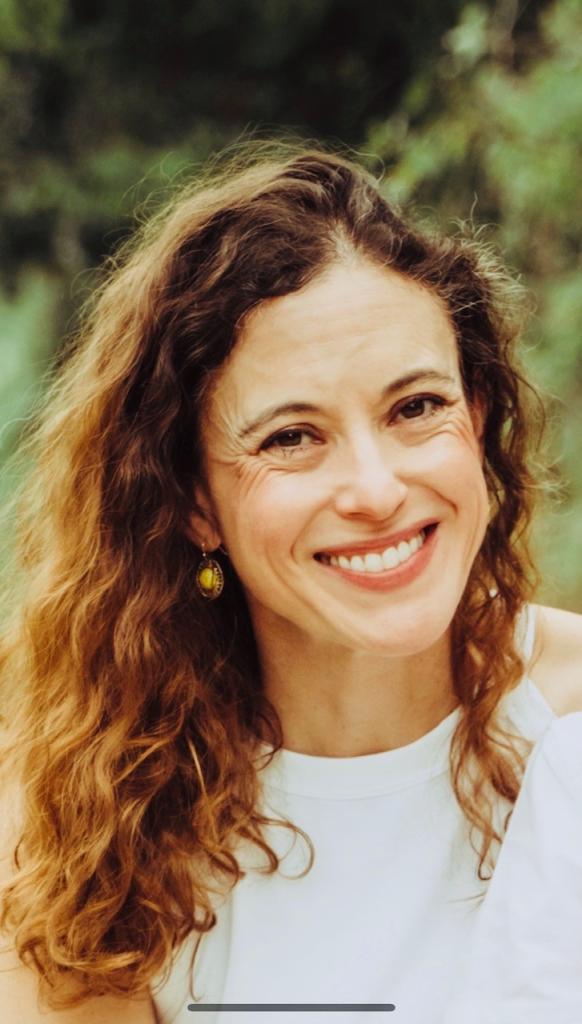 (512) 974-8045
Natalie Hulsey, Public Information Specialist, Sr.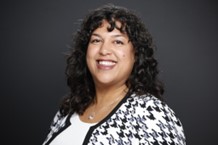 (512) 974-9110
Natalie Hulsey (she/her) has worked in education and with children and adults with disabilities and their families for the past 15 years, advancing equity and inclusion for all abilities. She obtained her B.A. in English Writing and Rhetoric from St. Edward's University and a M.Ed in Special Education with a focus on Autism from Lamar University.
Prior to joining the City of Austin, Natalie served in various leadership roles in education as a Special Education Teacher for Harmony Public Schools and Austin ISD, crafting tailored programs, fostering inclusive classrooms, and ensuring the successful implementation of Individualized Education Plans (IEPs). Her tenure at Bloom Consulting saw her as a Regional Director, overseeing employment services, coordinating Pre-Employment Transition services across Texas and Nevada, and providing job placement and supported employment case management for individuals with disabilities. Later in Austin ISD, as an Autism/Campus Support Coordinator, she managed special education services for 15+ campuses, led training initiatives focused on equitable and inclusive education practices for all students and all abilities, and organized de-escalation training for educators.
Presently, as a Public Information Specialist at the Equity Office within the City of Austin, Natalie remains committed to driving positive change and promoting equitable opportunities for all. As the Public Information Specialist, Natalie publishes the bi-weekly Equity Action Team (EAT) newsletter, facilitates the EAT monthly meetings with community, and supports the Equity Office's website, media campaigns and schedules for events, and making sure information is shared equitably throughout the Austin community. 
See the Equity Office's Organizational Chart Below: