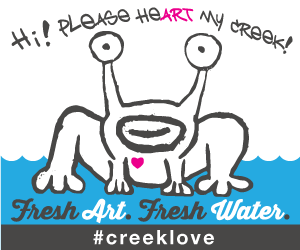 The Colorado River runs deep in the heart of Austin. Nearly 50 creeks all over the city flow to our stretch of river, which includes the treasured Lady Bird Lake and Lake Austin.
Clean water is important to Austin!
The natural beauty of the creeks and river attracts thousands of people to walk, jog, bike, boat, picnic, and play.
Events of all sizes are based in and near our water, contributing greatly to our city's culture and healthy economy.
Clean water is a wonderful place for people and pets to cool off in our hot climate and is essential to sustain Austin's unique wildlife populations.
Our creeks and lakes provide areas for people and pets to recreate and cool off and sustain Austin's unique wildlife populations.
Good water quality deteriorates when we don't take care of our urban environment. Litter and pollutants (motor oil, pet waste, pesticides, and more) that are left on the land wash into our creeks and river when it rains, directly or through storm drains on our streets.
In 2015, local artists painted creek-themed designs on storm drains to raise awareness and encourage community members to protect water quality. Check out the painted storm drain designs and take action to show your #creeklove!