Murder: 2006-2050723
Victim:  Loretta Lynn Roberts, White female, 37 years of age
Reported:  July 24, 2006
Time:  10:50 a.m.
Location:  100 block Bastrop Hwy/SB, Austin, Texas 
Austin Police officers responded to the 100 block of Bastrop Highway soutbound after hearing of a bad odor coming from a backyard and discovered a deceased body. The woman was identified as Loretta Lynn Roberts, 37 years of age. The Travis County Medical Examiner ruled Robert's death a homicide.
Description of area and history:
The area is an overgrown grassy area off Bastrop Highway and is in close proximity to the Montopolis neighborhood. At the time, this particular area was a known place where individuals would go to use drugs and commit acts of prostitution. 
Victimology: The victim was a transient, known drug user and prostitute who mostly frequented the Rundberg Ln/IH 35 area. Loretta Roberts was survived by two daughters, Miranda Pastor and Tamara Petronis. The victim was from Lee, Florida.
Crime Scene:
The area was an open field with overgrown grass and scattered debris. The area sits off the main highway and is a dead end street. Robert's decomposed and mummified body was discovered at said location. Roberts was wearing a white cross (on chain) around her neck and silver rings on her fingers. It appeared the victim was placed at this location and this may have been a secondary crime scene.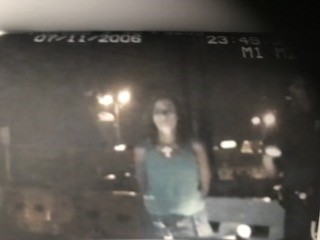 Investigation:
On July 11, 2006 at 11:27 p.m., the victim was stopped by Austin Police at Rundberg Ln. and IH 35 with a known Black male and issued citation for possession of drug paraphernalia.
The Homicide detective assigned to the case was able to confirm this was the last known documented citing of the victim. The victim was last seen wearing a blue tank top, blue shorts, white flip flops, white cross and pink fanny pack around her waist (as shown in the photograph to the left). As the investigation progressed, numerous tips and information was received. Some of the information received was that Roberts was known to hang out in the area of Rundberg Ln. and IH 35. 
Further investigation determined that several known clients were said to have been aggressive with Roberts and with some of the prostitutes working the Rundberg Ln. area. 
This homicide was featured as a crime of the week on local news channels. Flyers were passed out and posters were distributed to generate leads. The case has been ruled a homicide; however, investigators speculate certain evidence could possibly be considered that Robert's death was accidental. 
Homicide investigators are asking anyone with information concerning this case to please contact the APD Homicide Cold Case Unit at (512) 974-5250 or Crimestoppers at (512) 472-8477. The Homicide Cold Case Unit can also be contacted by email.