Name
Watershed Protection Media Line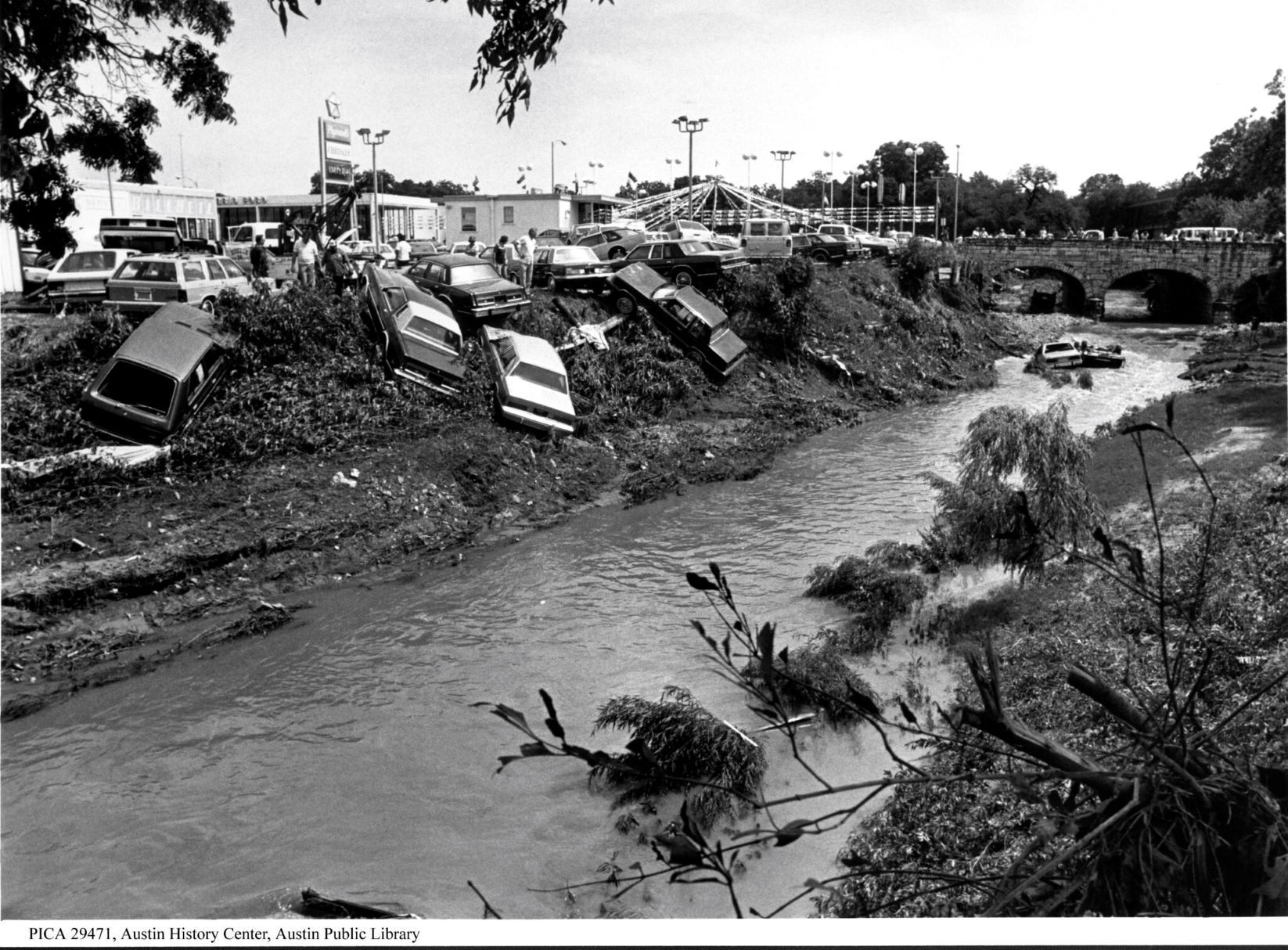 During the Memorial Day weekend of 1981, Austin experienced a devastating flood. The banks of Shoal Creek quickly overflowed as 10 inches of rain fell within 24 hours on already saturated soil. Thirteen people lost their lives, nineteen families lost their homes, and countless businesses were destroyed. The flood caused an estimated $36 million in damage. This Memorial Day marks the 40th anniversary of this tragic event. 
Despite the devastation and loss that occurred, the Austin community came together to help neighbors in need. From doing laundry, preparing meals, repairing damaged homes and businesses, to returning possessions that in some cases had been washed far downstream, Austinites exhibited strength and resiliency. 
Austin is located in Flash Flood Alley and is vulnerable to extraordinary amounts of rain in a short amount of time. Our creeks will always be subject to flash flooding. While we cannot change our weather, topography or geography, since the Memorial Day Flood of 1981, we have made significant progress to reduce flood risks citywide.
Austin Responds
In response to the devastating Memorial Day flood of 1981, we have developed strategies that help predict, warn and protect Austinites when heavy rain is expected. 
We have added much needed technology; installed flood gauges and barriers for low water crossings; and strengthened our partnerships with the National Weather Service, U.S. Geological Survey, local news media, and community organizations. We have continued to build upon these strategies through the years to also include taller bridges, detention ponds, flood walls, home buyouts, and more stringent regulations to prevent construction in floodplains.
While our projects and efforts have lowered the risk of flooding, we cannot eliminate it completely. Austin is experiencing heavier, more frequent rainfall. We only have to look to the deadly, devastating Halloween Floods of 2013 and 2015, and the Memorial Day Flood of 2015, among others, to see that we still have much more work to do. Our mission to protect lives, property and the environment is just as important as ever, and we will continue to do more. 
Austin has more than 400 roads and 10,000 buildings at risk of flooding from a 100-year flood. It is important for everyone in Central Texas to be aware of the dangers of flooding. For more information about what to do before, during and after a flood occurs, visit ATXFloodSafety.com.