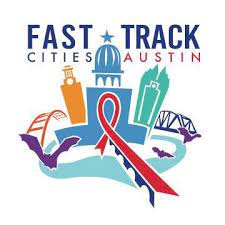 About Fast-Track Cities
Fast-Track Cities is a global partnership between more than 380 cities, the International Association of Providers of AIDS Care (IAPAC), the Joint United Nations Programme on HIV/AIDS (UNAIDS), the United Nations Human Settlements Programme (UN-Habitat), and the City of Paris. The partnership's aim is to end urban HIV epidemics by getting to zero new HIV infections, zero AIDS-related deaths, and zero HIV-related stigma. Launched on World AIDS Day 2014, the partnership also advances efforts to end tuberculosis (TB) epidemics and eliminate viral hepatitis (HBV and HCV) in urban settings by 2030. For more information about the Fast-Track Cities initiative, please visit: https://www.fast-trackcities.org (Retrieved from IAPAC Announces Fast-Track Cities Progress on World AIDS Day and Initiatives 7th Anniversary). 
The international Fast-Track Cities (FTC) initiative helps local communities share ideas and practices to leverage resources to create community progress to end the HIV/AIDS epidemic.
In June 2018, the City of Austin Mayor and Travis County Judge signed the Paris Declaration committing to achieve a set of 95-95-95 (recently raised from 90-90-90) targets which contain initiatives to end the global AIDS epidemic by 2030. In February 2022, these Austin/Travis County leaders signed the updated Paris Declaration 4.0. The 95-95-95 targets to end the AIDS epidemic are a call for jurisdictions to do the following:
    Diagnose 95% of people living with HIV,
    Provide anti-retroviral treatment (ART) for 95% of those diagnosed, and
    Achieve viral suppression for 95% of those on ART
In Austin/Travis County, four Priority Workgroups related to key areas have formed and identified strategies to further the work to end the HIV epidemic in our community: 
Prevention
Testing & Rapid Linkage
Retention, Re-Engagement, & Viral Suppression
Social Determinants of Health & Equity
Holistically serving our community to ensure ending the HIV epidemic for all populations is a priority for Austin/Travis County.
If you would like to join the Austin/Travis County FTC Initiative, please contact Edgar Rodriguez at edgar.rodriguez@austintexas.gov, or by phone at 512-972-5709.
More information: