Celebrating Zero Waste Week
When a package arrives at your door, have you ever thought about all it takes to get there? A product is made, likely in a factory. It might be packaged and shipped to a warehouse, where it then is picked up, packaged again, and shipped to you by boats, planes, and trucks. So many steps in this process create waste, and all of them negatively impact our planet. 
The first full week of September is celebrated as Zero Waste Week around the world. At the Office of Sustainability, we know that a sustainable city is one where we all consider how to reduce consumption, reuse what we can, and recycle what we can't. And while Austin Resource Recovery is committed to helping the City reach its zero-waste by 2040 goal, employees and teams in departments across the City are finding innovative ways to support a zero-waste future. Today, we're excited to share three projects that exemplify this mission. 
Finding New Roads with Old Materials 
When Bobby Currin began his job at the City, he noticed how much waste was created. "When I started working at the City of Austin a little over ten years ago, we were paying a company to dispose of our wasted concrete and fill." Bobby, now a Street and Bridge Operations Crew Lead with the Transportation and Public Works Department, felt that there was a better process that would not only be a better economical choice, but also a better one for the planet. As he looked at the materials being removed during Transportation and Public Works' construction projects, he couldn't help but feel that they could be put to better use.  
At a 2015 departmental innovation forum, Bobby pitched the idea of a materials reuse program. The idea took off, and today, Bobby and his team stockpile, sort, and internally process the materials for future use on City projects. "We all need to do our own little part to keep materials out of landfills and save the environment," Bobby shared.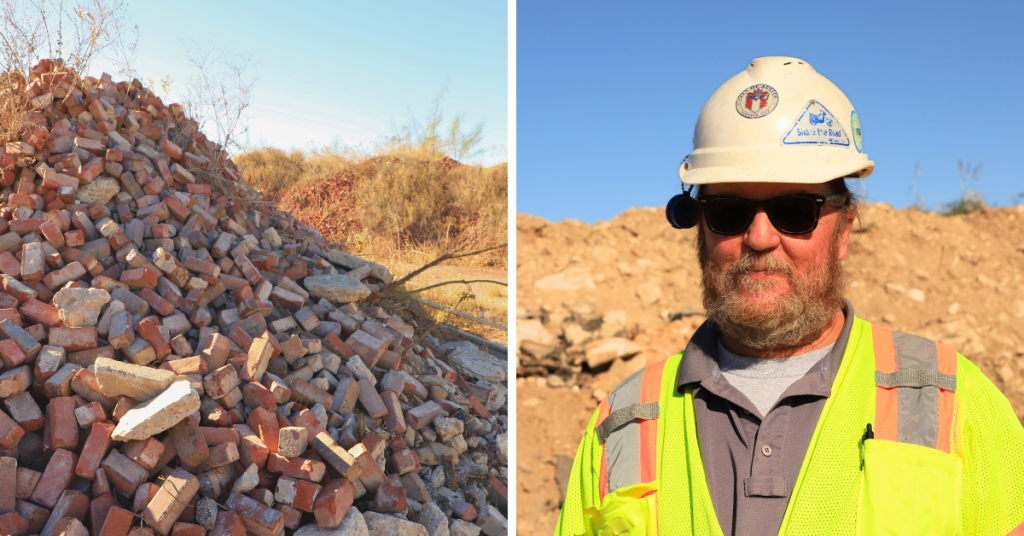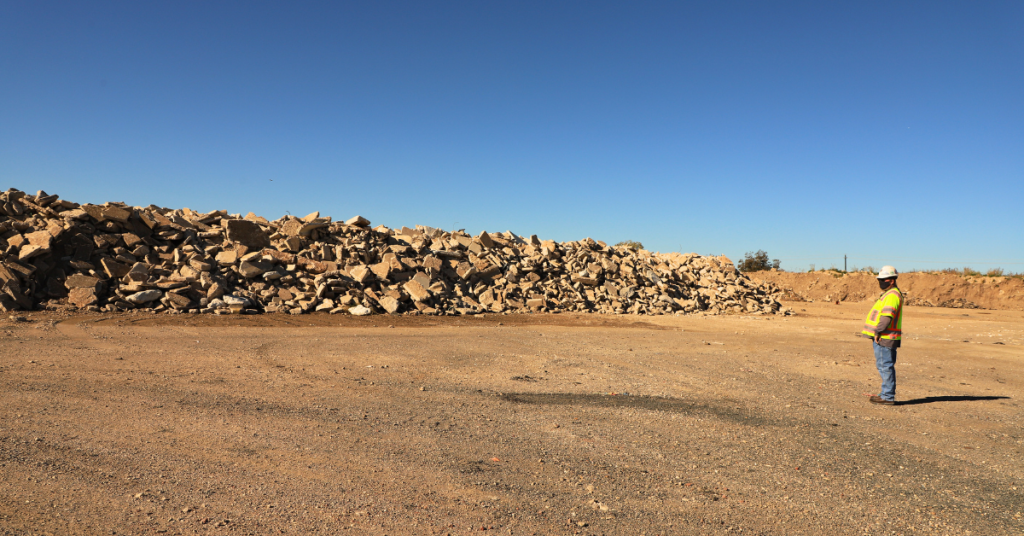 The program has been hugely successful. In 2019 alone the program has diverted an estimated 700,000 tons of construction material from area landfills. Recovered broken concrete has been turned into usable road base for alleyways across the city, while fill material has helped create erosion control for flooding events. Miles of roads at City facilities have been created from the program Bobby dreamed up, saving taxpayers money and supporting a healthier planet. 
"We only have one earth. As a community, we need to preserve the materials we can," said Bobby. "If we all try to use resources wisely, it will make for a greener earth." 
Tech Trash to Community Treasure 
Have you ever found yourself with an old computer you're not quite sure what to do with? Consider donating it to the City of Austin's Community PC Program (CPCP). CPCP is a program of the Telecommunications and Regulatory Affairs Office (TARA) that receives retired City devices and donations from the community. Working with a team of interns, staff at CPCP work to refurbish the computers and deliver them to nonprofits in Austin. Each year, about 1,000 computers are given to local nonprofits to support them in their work.  
"The benefits are multi-fold," said Briana Gowing, Public Information Officer with TARA. "It helps the environment to be able to provide thousands of computer devices over the years." Since the program began in 2016, thousands of computers have been kept from landfills, dozens of organizations have benefited, and many interns have had the opportunity to learn valuable skills working with the City of Austin. 
"Please take climate change seriously and do your part," added Briana. "Be respectful and responsible for this planet since it's the only one that we've got."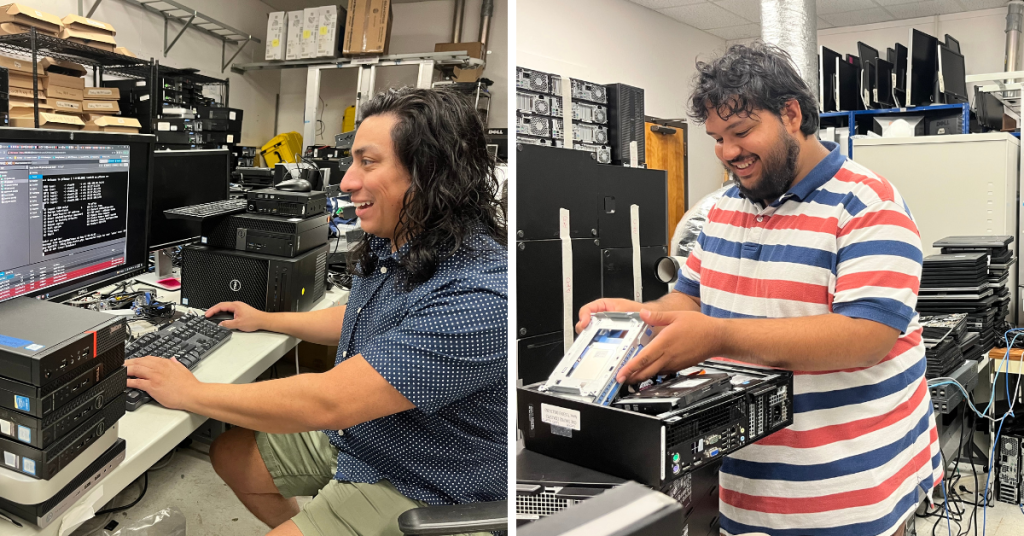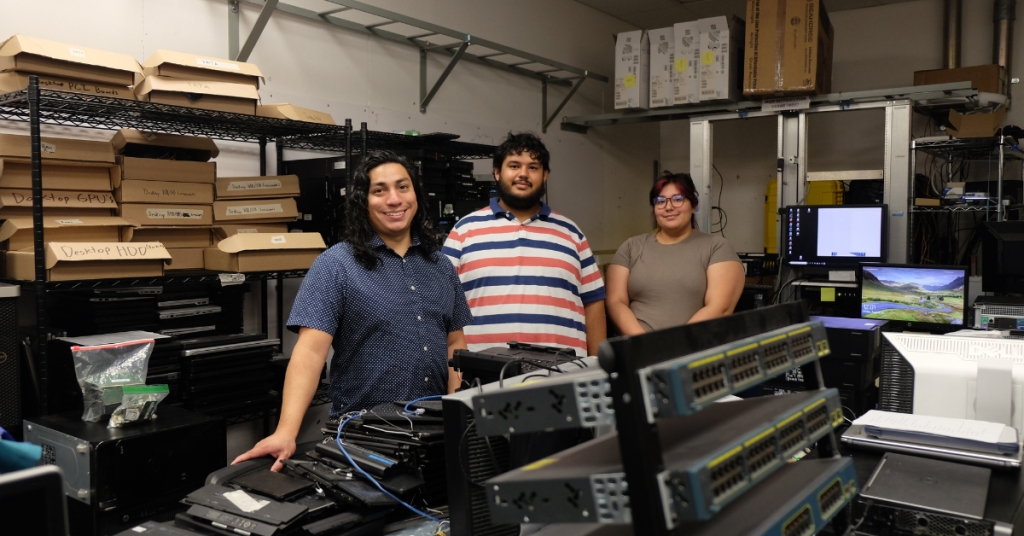 Reduce, Reuse, Recycle... Read? 
With twenty library branches, the Austin Public Library (APL) deals with a lot of things: all the books on their shelves, DVDs, CDs, historical documents, computers, seeds... even the shelves themselves! And while APL works to bring you the newest titles and technology, they are also working to reduce waste and create a healthy planet.  
Travel to 5335 Burnet Road and you will find yourself at APL's Recycled Reads Bookstore. The 5,000 square foot store sells books, music, movies, art, and games with most items priced under $2. "We are still a pretty well-kept secret," said APL Managing Librarian Paola Ferate-Soto. The store is stocked with items from libraries that can no longer be used and donations from the public. "Our main goal is to contribute to the City's zero waste initiative by re-selling, re-purposing, and recycling books and other Library materials, as well as donations by the public, thereby diverting these from the landfill," added Paola.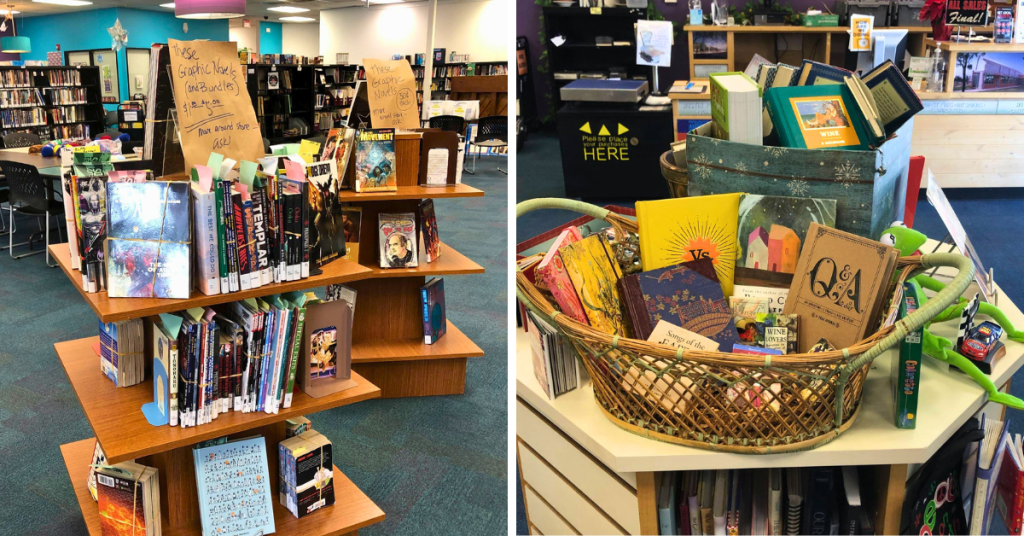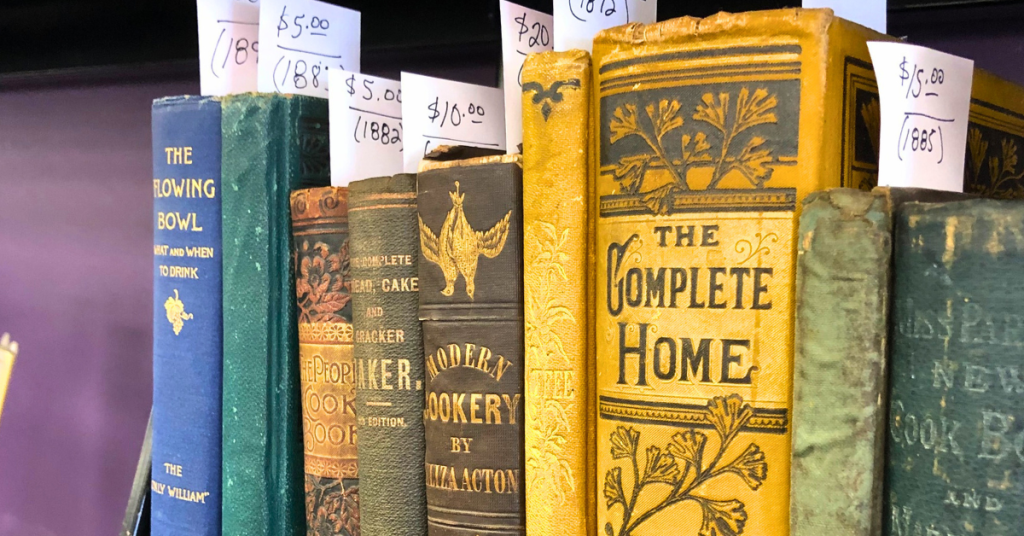 Paola also helps manage Austin Public Library's Buy Nothing Group. Hosted through Microsoft Teams, the group offers a space for employees across APL's many locations to share materials with each other. The group was created by Leslie Stevenson, a former employee of the Recycle Reads Bookstore. APL staff offer up materials that are no longer needed while others state their needs, a practice that is particularly helpful when budgets are tight. There are currently over 300 members in the group, and the idea has been replicated by other departments. "It's really heartwarming when a match occurs," said Paola. "It keeps us from purchasing unnecessary materials, and finding a use for those that no longer are needed at a particular location."  
Paola shared that there have even been some unexpected positive results from the Buy Nothing group. "What's inspiring about this project is how much it contributes to build community through sharing resources."