Cleaning Up Austin: How Austin Stays Beautiful During the Spring Festival Season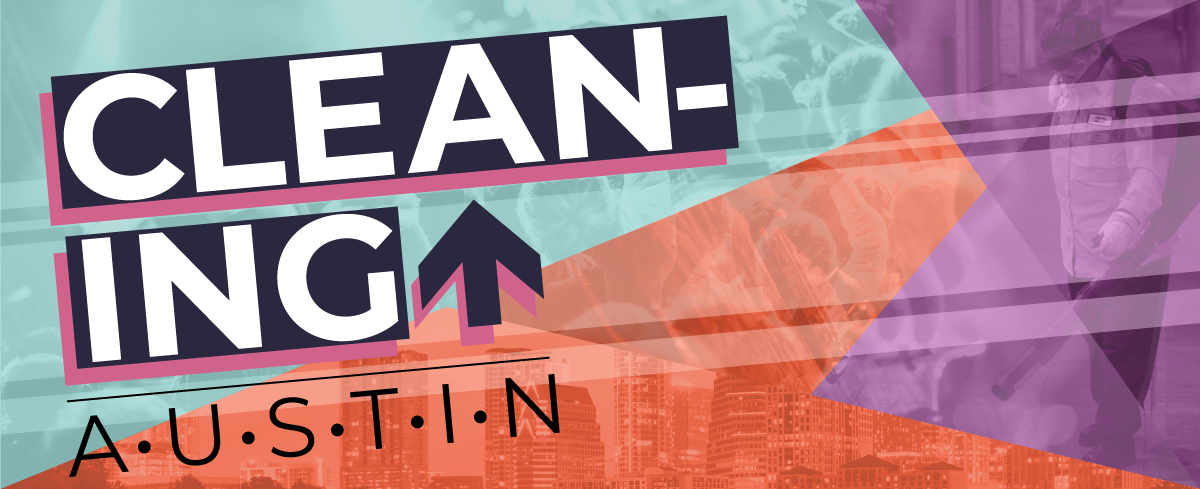 When people think about Austin, thoughts of real cowboys (and cowgirls), giant longhorns, tasty tacos, life-changing barbeque and amazing live music spring to mind - Ah! Yes, the music! Austin is widely considered the live music capital of the world. It's no wonder more than 400,000 people flock to Austin for festivals such as SXSW — generating over 1.5 million pounds of trash and recycling each year.
How then does Austin transform each night from festival-goer mecca to business as usual the following morning? No — it's not an act of magic that helps keep Austin clean, it's the crews at Austin Resource Recovery working around the clock.

Austin Resource Recovery crews work roughly 23 hours per day during the spring festival season. You can often see ARR crews out and about emptying the 400 permanent and 250 temporary trash and recycling containers. Once the dust settles and the crowds clear, the real magic happens. Litter abatement crews take to the streets nightly in an orchestral array of ATV's, street sweeping trucks and boots-on-the-ground to clear over 230,000 pounds of trash.
"Let's say a semi-automated trash truck that goes house to house, that's about 800 to 1,000 houses that they do a day," Says Michael Womack, supervisor of an ARR litter abatement crew. "During SXSW, they will have to clear that much trash in roughly three hours"Source

It's a veritable race to the finish before the day begins anew and sees the arrival of the early morning joggers, dog walkers, construction workers and the like. And festivals are only growing larger and larger each year.
So, what can you do to help? The usual suspects at these events are cardboard, paper fliers, paper plates, aluminum cans, plastic cups and plastic and glass bottles. Most of these items are strewn about the streets and crammed into trash bins. When discarding waste, use the correct recycling and landfill trash containers.
Reducing and reusing also go a long way. Bring refillable bottles for water, pack your own snacks like fruits or veggies and using re-sealable containers for leftover food are great for reducing the number of items that are created and ultimately disposed of. You can even ask food vendors to use your own container when ordering food! Ultimately, getting familiar with what will be provided by an event or what is not allowed will cut down on the amount of thrown out items and may just help save money! Save green by going green — who doesn't love that?
Last, but certainly not least, when you see our crews going to and fro, working ever-so diligently to keep Austin beautiful, give them a high-five and thank you. See Y'all next year!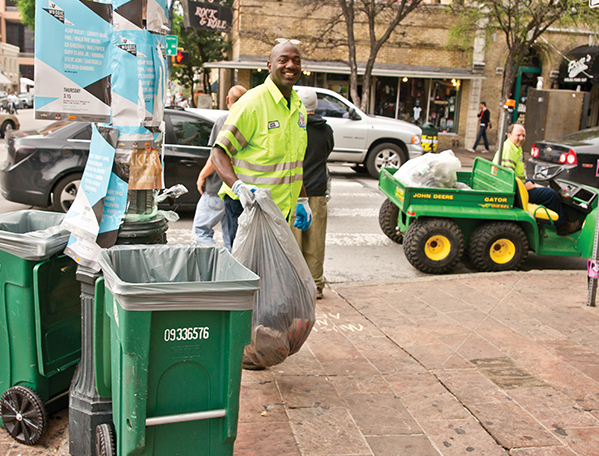 Thank you to the incredible men and women of Austin Resource Recovery for their great service not only this week but also every day.