Employee Sustainability Spotlight: Ana Gonzalez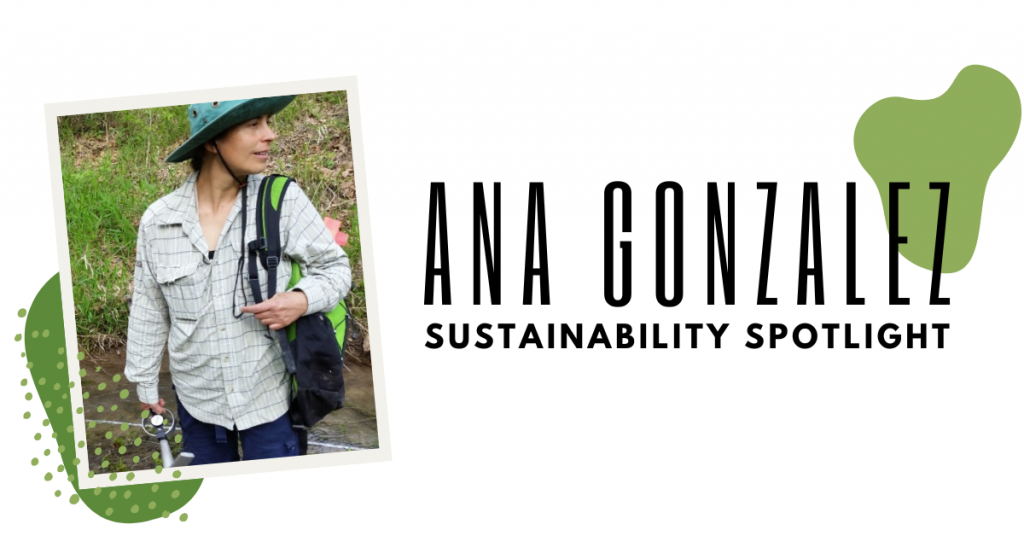 Across the City of Austin's departments, employees are doing their part to create a brighter, greener Austin. One such employee is Ana Gonzalez, Environmental Monitoring and Compliance Division Manager for the Watershed Protection Department. 
Ana understands that simple everyday actions can make a big difference while recognizing "there is so much more that needs to be done." Ana's actions prove you don't have to invest a lot of time and money to be environmentally responsible.
In Austin, transportation is the largest source of community-wide greenhouse gas emissions. To be friendlier to the Earth, Ana doesn't own a car and relies on public transportation and her bicycle to get around town. She has even developed a "pretty crazy system of adapting a couple of bike trailers to carry heavier or longer items." For example, Ana purchased 10-foot PVC pipes and rain gutters and brought them home on her bike to build her rain harvesting system. Her current system allows her to capture enough water to care for her fruit trees and vegetable garden for up to 30 days.
Reducing packaging waste is another simple yet effective way to help the planet. In addition to composting and recycling, Ana brings reusable bags with her to the grocery store. She admits to getting a few quizzical looks from her fellow shoppers for repurposing old pillowcases for bulk items. She buys as many items as she can in bulk (rice, pasta, flour, laundry detergent) to reduce packaging waste and buys organic where possible to reduce the burden on agricultural workers and exposure to harmful chemicals. Cooking from scratch also helps Ana reduce the number of boxes and cans that might make their way into landfills.
We thank Ana for all she is doing to help keep Austin green! Learn more about what you can do to support a sustainable city.